So, I have been doing some soul searching as well as overwhelming myself with multiple projects.  I have noticed that I have done this every time that I return to school.  It never fails.  WHAT IS WRONG WITH ME?  I took a 5 week break because I was feeling so burned out by classes.  I am a very impatient person, so I want immediate results from going to school and getting a degree.  I know this is not going to happen.  But the crazy people that live inside my head really want me to believe that it will.  I know-I KNOW!!!!  I am crazy.  I need to keep my eye on the prize!  So, I am making jewelry and clutch bags and soon something else very special that I will add to my accessories line that I hope will be a great addition in OUR fashion world.  I HOPE *crosses fingers*
I became a plus size fashion examiner AGAIN for Houston.  We will see how that goes...
I am still managing sponsorships and public relations for Swapnista.  Our next event is in New Orleans on 7/27/12.  If you know of any fashion or style bloggers who would like to participate in the Style Wars, have them email me.  Swapnista is also seeking door prize and swag bag sponsors.
I am working part time in retail.  NOW-I had the bright idea to try and style a photo shoot!  I don't want to second guess myself.  But, 10 years from now I don't want to have any regrets about anything that I did or didn't do now.  I want to see if this is something I can get into and LOVE.  I have been told my co workers that it sounds perfect for me.  I have 3 models, a MUA, myself, and a photographer.  I will be styling out of my own closet and possibly some boutiques and Indie designers around Houston.  So that being said.  My journey as a stylist begins now...
Well, not now but in about a month....YOU KNOW WHAT I MEAN!
Some tips I can give someone who may need help styling themselves are:
Get a bra fitting!  There are so many women that I have helped personally find the right bra size.
Did you know that Lane Bryant-Cacique does FREE bra fittings?
Get fitted!
Without the right foundation, your outfit will NEVER look right.  Wear shape wear if you want to smooth out some pooch or dimples.  Don't act all embarrassed!  You know what I am talking about!  I learned a trick from Chastity from Curvy Girl's Guide to Style
Double up on your shape wear for extra control.  She paired thigh slimmers and high waist panties!
Chastity you are a genius!  But, I am sure you know this, right?
Have the following in your closet:
Statement Belt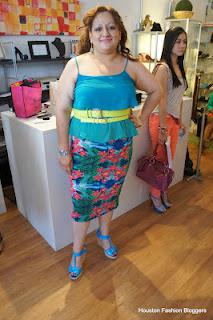 Belt from Ashro

Statement piece of jewelry

Belt is by Whiting and Davis and can be multi-purposed as a statement necklace(I LOVE THIS BELT)

Blazer that goes with virtually everything in your closet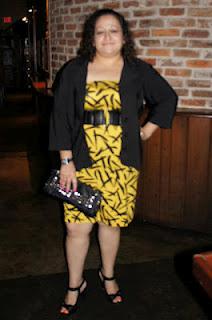 You can't go wrong with Basic Black (I own several blazers)

Pencil skirt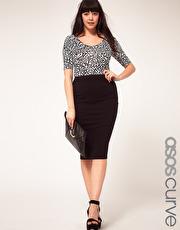 Basic camisole in neutral colors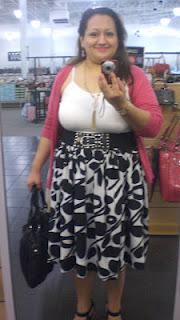 This cami cost $5.99 at Ross
A pair of denim skinny jeans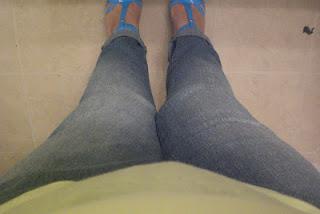 Mine are from Forever 21+

A cute but comfortable pair of shoes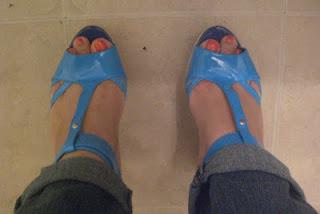 Mine are Guess espadrilles

I found out that Guess makes some really good shoes.  I only own two pair, but I can go a good 4 hours or more in both pairs.  I weigh 208 lbs and am 5'4'' so this is really good for me!

Shape wear
These are SPANX!  They are worth every penny!  I own this exact pair!
Is there something I missed?  Do you have any styling questions?  Email me.