I love the holidays, but with every celebration or big event, there's a downside: safety issues. Every year, we hear stories about stolen holiday gifts, travel plans gone awry, and other problems. Fortunately, Master Lock has a wide variety of products to help make the holiday season safer for you and your family. Here is my wish list:
Luggage Locks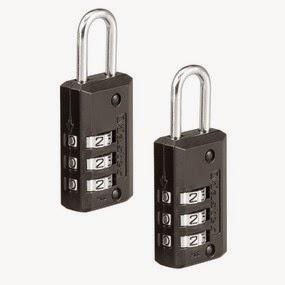 Master Lock has a huge assortment of locks to keep the contents of your luggage safe while you're traveling. I love the ones pictured above because they're simple. You can set your own combination, and they come in a pack of two for only $8.49! The steel shackle helps deter cutting. And the black case looks classy with any color of luggage.
Deadbolts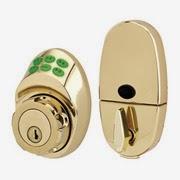 Chances are, as the holidays approach, your home's closets are filled with gifts you've purchased for loved ones. It's a thief's dream come true! Be sure to deter theft with a good deadbolt on all your outside doors. Our family loves the keypad deadbolt lock pictured above. It's super-strong, and you can change or delete your combinations at any time to be sure that only people with the current combination(s) can get in. There's a NightWatch feature, too, which prevents thieves from entering even if they have managed to make a copy of your key!
Master Lock Vault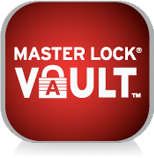 If you're a fan of online shopping, make sure you have iron-tight passwords on your online accounts to prevent credit-card theft. And save your passwords, user names, and other online account information in the Master Lock Vault for easy access. You can even keep digital duplicates of travel documents, like passports, purchase receipts, and other critical documents you can't afford to lose in the Vault.
Portable Safes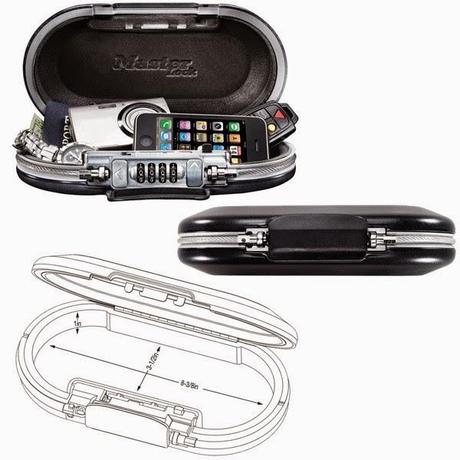 Master Lock's portable safes keep your receipts, jewelry, keys, credit cards, cell phones, cameras and other small valuable items safe, whether in the home or on the road. They're water-resistant and have a cable that wraps around the safe or a secure object. The cable even doubles as a carrying handle.
Bungee Cords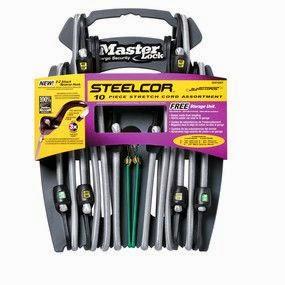 My husband loves the SteelCor assortment pictured above because it has 10 bungee cords in 5 different sizes. The large 40-inch bungee can be used to secure packages or a Christmas tree to your car! The 10-inch mini bungee can be used for securing smaller items. We really like the handy carrying frame with handle so we can throw the bungees in our van or truck to take with us on trips or to the home-improvement store. You never know when you'll need to make sure a purchase is secure.
So there you have it, my Master Lock Holiday Safety Wish List! And that's just the tip of the iceberg because Master Lock has thousands of other products for your family's safety. For example, if the kids are getting new bikes for the holidays, don't forget to purchase some Master Lock bike locks. Is someone getting a new laptop or tablet? Include a Master Lock backpack or laptop lock to keep these expensive items safe. What is on your Holiday Safety Wish List? Visit www.masterlock.com to start adding items today!


Disclaimer: As a member of the Master Lock Live Secure Safety Squad, I receive products and compensation to share valuable information and opinions about Master Lock products.