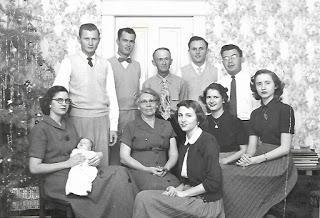 The Schneider Family
While taking inventory of my 2016 Year in Review these last few weeks, I've been reflecting on how May 14, 2016 could have (should have?) been my last day on planet earth. In the wee hours of the morning (3:10-3:30 a.m.) I suffered sudden anaphylaxis. Had it not been for the extraordinary alertness of my 16-year-old daughter, I would have expired on the bathroom floor.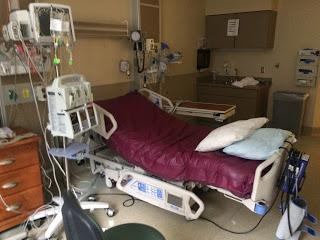 I woke up to confusion roughly 30 hours later in ICU. I was intubated so that I couldn't swallow. That alarmed me. And my hands were tied down to the sides of the bed. That alarmed me, too. As I became more lucid in stages, I recalled being unable to breathe and nothing more. Before that, I recalled that I had spent the last week stacking my plate with record-breaking accomplishments involving home improvement & the landscaping of my property.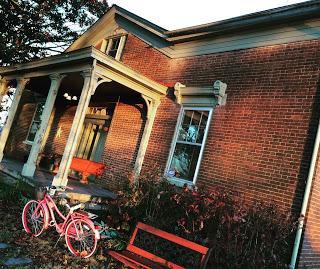 But as I lay in the hospital for the next two days, I couldn't recall anything more important than my daughter who saved me and the family I almost lost. And i
f you've been muscled by your mortality, you know this to be true:
all that ever mattered was love.
Had I not made it, I would have left a book unpublished: Little House on the High Plains: Growing Up Happy and Healthy During the Dust Bowl and World War II by Major General Carl G. Schneider USAF (Ret.). This book had been a remarkable project for my wife and me. We enjoyed the learning curve it took to wrap our heads around the time period, lifestyles, and the customs of Texas farm culture.
I want to share a piece that I thought fitting for the season. In chapter 11 the author's mother, Laura, wrote a letter, on the advent of the Christmas of 1952. She was anticipating all of her grown children being back in their little house once more: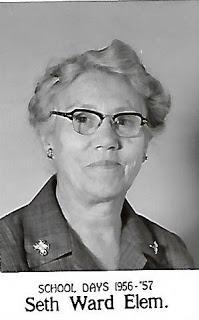 My Happy Christmas
December 19, 1952
"JoAnn, jump right in bed while I get the hot water bottle and an aspirin." Then I will call Mr. Neis and ask him to bring a prescription from the drug store as he comes to supper. This was the first thing that happened when I got home from school the afternoon of the 19th beginning the Christmas holidays.
We had had a very busy day at school. The gift exchange had worked out well, however. Each child had been given a generous treat by the room mothers and sent home with many good wishes for a happy holiday. When the books had been put away, the Christmas decorations taken down from around the room, flowers removed from danger of a possible freezing, and the thermostat set so for a comfortable heat in a closed room, I drew a deep sigh of happiness and closed the door on school room worries. Two whole weeks of happiness at home, just being "Mother," and the anticipation of having all my children at home together again.
After making JoAnn comfortable, I made a quick clean-up and pick-up over the house, went to the grocery store, and got supper under way.
Scarcely had I turned around it seemed before Daddy and Joyce came into the house laughing and I looked beyond them to see Martha giving Clyde's uniform a final check, with particular attention to the new wings just that day pinned on. Of course I said, "Greetings, Lt. Schneider," and in return got a big hug and saw the boyish grin of pleasure spread over his face. How a mother's heart swells with pride in such a splendid son!
After supper Daddy and I dashed off late to our Sunday School class social at the church. It was a delightful evening with old and new friends, and I went home with two gifts after Daddy gave me the box of ladies' hose he'd drawn in the gift exchange!
When we got home our first thought was of Grace, who was coming home with Carrie Bier. When they had not arrived by midnight we turned the fires low, left the door unlocked and a light burning, and went to bed.
Martha and Grace were to sleep in our room and Daddy and I took the extra bed in the boys' room where Clyde was sleeping. About two o'clock Grace came in. She undressed very quietly, and not looking in Mother's room lest she disturb, went to the back bedroom to that seldom-used bed. She called softly, "Clyde, Clyde," and was startled to hear a movement in the bed that she was so sure would be empty.
Saturday morning brought the happy reunion of four children – Grace, Clyde, Joyce, and JoAnn, as well as Martha, the soon-to-be new daughter. A quick trip to town for last minute shopping, groceries, and a Christmas tree largely took up the morning. JoAnn and Clyde chose a beautiful, tall tree and began to decorate it even before the noon meal.
As the latter was almost ready, a quick wave of excitement ran through the house as someone called from the front, "Glendon has come." And there was the tall, sturdy jet pilot who had not been with us at Christmas time for the last three years. How glad he seemed to be at home again.
After having driven steady for the past 24 hours [from Alabama], he fell in bed as soon as he had eaten lunch.
Sunday was a happy day with church in the morning and callers [in the] afternoon. I sat with little Hal Seaman while his parents attended a rehearsal and dinner for a wedding party Sunday night but was back home in time for coffee with the family before bed time.
Again the light was left burning and the fires going because Finis would be coming in before morning. Daddy and I did not sleep very soundly and were awake when the car stopped in front of the house at 3:00, exactly 52 hours since they had left Red Bank, New Jersey. We knew he really wanted to be with us to make such a long, hard journey home. Christmas had already come in our hearts when the entire family gathered for a late breakfast on that beautiful Monday morning.
How quickly the days went until Christmas Eve morning when we wakened to find a beautiful blanket of snow covering the earth and what fun it was to go downtown and see the gaily lighted windows, the throng of busy shoppers…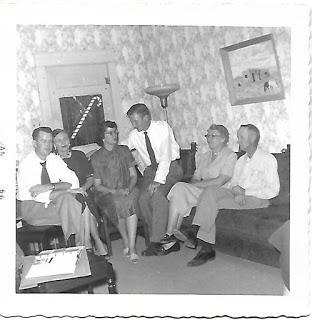 What struck me in this letter was something I've always seen but have never felt until recently, and that is Mothers love their children. Forever and always. Unconditionally. Because mothers give birth to children they have never seen, they love their children when they are gone just as much as when they are present. And they will love them just as much when they leave this earth.
At the time of this letter, I'm sure Laura didn't know that she only had only seven more Christmases. But that's no matter, because she loves her children now just as much as she loved them before they were born. That's what Christmas means to me this year.
Mother.
***
Little House on the High Plains can be purchased in Paperback & Kindle on Amazon:
Paperback
Kindle
Connect with Carl Schneider on Facebook