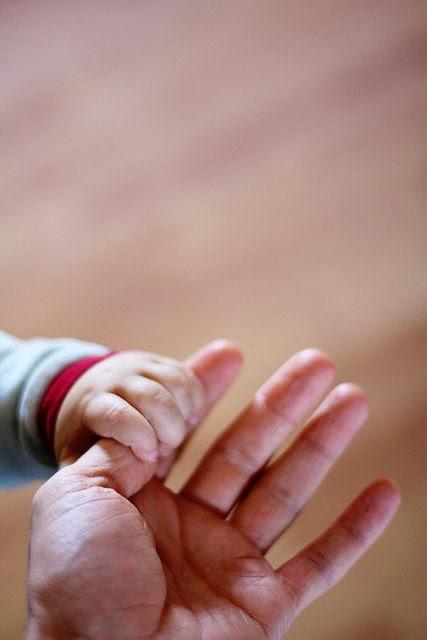 My granny died in the morning and in the evening, she came to meet me in my dream. I was excited to meet her. We talked for hours about my marriage, which was due next month. In the morning, I had found her dead, cold dead. Her motionless body gave me shrieks collecting my mom, dad, and elder brother in the room. My mom seeing me in unbearable pain took me out of the room. After a few hours relatives started to pour in. Old, young, middle, all they came. I was shattered.
She was sixty-five, hit and fit, without a trace of any illness. Always getting up at four and walking to the Temple, which was at least five kilometres away was a part of her routine. She never missed her Temple visits. I often accompanied her to the Temple. And in this temple I met her. She was sitting at her usual place, a corner of the Temple from where Lord Rama could be seen. She counted beads as she talked to me. Her counting paused when she talked and started when I spoke. The whole atmosphere was so divine that my heart felt calm.
My mom shook me. I woke up saying, "Granny." My mom hugged me.
"I met her… I met her," I told my mom frantically.
My mom swept her hand on my head.
"I met her in my dream."
Worry lines appeared on my mom's forehead. She said nothing but I could understand she was worried. The next day I again told my mom, "I met her." This time my mom was scared.
"You talked to her?" she asked.
"Yeah."
"What about?" she investigated.
"About my marriage."
"Marriage... What about marriage?"
"She promised me she would come," I confided.
"Come ? Where?" This time the worry lines were deep, real deep.
"To my marriage. Granny promised me she would come to my marriage."
My mom was deadly scared. She dialled her mom. After a few chaterring, she got up from bed, went straight to the kitchen, and came back with two chapattis on a newspaper with pickle on them.

 "Give them to Bhiku," she ordered me.

Bhiku is a sweeper.
"Why?"
"Do not question me gal. Do as I say?" said my mother irritated.
I got up and gave it to Bhiku who could always easily be found sitting under the mango tree in our street. He was an old man always busy sweeping the street and when free he loved to smoke under the mango tree resting his back on its big trunk.
"Granny came to meet you?" inquired my mother as soon as I was up the next morning.
"Yeah! but blurred. We could not talk. She seemed disturbed," I said in a sad tone.
My mom was happy. She broke the news to dad who said thank god with a sigh.

At eleven as Bhiku arrived to collect garbage, I again handed him two chapattis with pickle as asked by mom. That noon disturbed about not being able to talk to granny, I slept to calm my troubled mind. And it worked as granny arrived. She was weeping in the cremation ground. I felt afraid and I told her so.
" Don't be afraid I am with you Ruchi," she tried to comfort me.
"Why didn't you come last night," I asked annoyed.
"You gave chapattis and pickle to Bhiku."
"So what?"
"Oh! my dear child. You are so innocent how will you manage at your in- laws. You are nineteen now, learn some things about the world."
"Granny tell me now," I persisted.
"If you give chapattis and pickle to a sweeper we spirits can't come to meet mortals in this world."

My jaws dropped. So that's why my mom gave them to me.

My mom woke me up.
"Drop sleeping in the day you are getting married. Your in - laws will taunt me," she was worried more about herself.

I saw a scheming mother now.
"They won't mom," I yelled to her surprise.
"You met granny again," she asked.
Why the hell moms know everything.
"Yes," I yelled back.

Mom made a short trip to the kitchen and came back with chapattis and pickle.
"I won't," I moved my face aside.

My mom sat at my feet, her tears met my feet, and she said, "Then meet me also in your dreams." I was now under full emotional pressure. I rose and gave them to Bhiku, "Granny please do not stop meeting me," I begged to Granny in my heart.
Now it became a routine to give chapattis and pickle to Bhiku. He was happy at this new source of food in his life. He even made me to see his two front broken teeth sometimes when he smiled. The next full month Bhiku was happy.

The night before my marriage granny came to my dream, "I will come tomorrow." And she was gone. She was standing in dark. Only her face was visible to me that too faintly. I was up panicked. It was two of night. Everybody was asleep so I slept again.

The hotel was decked with flowers and full of guests. My eyes just wanted to see granny and in their search, they met moms.
"Do not look for her she won't come," her eyes said to me.
"She would," I challenged her.

My heart sank as I was about to take my last phera---circumambulating the fire. I stopped. I saw her in a white sari smiling at me. She was wearing a divine radiance on her wrinkled face. I smiled too. I could hear murmurs of my parents asking me to complete the last round. I could not, my feet were frozen. She was standing at the door. Then she started to come towards me. She was not walking. Her feet were just a little bit up from the ground, they were not touching the ground. She was kind of floating on the ground. She came near and passed me taking a full round of the small pandal---fabricated structure and got out through the door. Now I heard pleas of my relatives to move on.

I moved on.

I looked at my mom. Her eyes asked, "Did she come."
I nodded to say, "Yes my granny came."
Thirty years have passed to this meeting. Granny never met me again. Now my mom meets me in my dreams. She says, "She will come to her granddaughter's wedding," which has not been scheduled yet.
And I want my mom to come to bless her granddaughter.
----
© Atul Sharma.
----
Photo Credit, David Niblack, Imagebase.net