Because my family's backyard space is limited, we have to be very thoughtful when planning out our garden. We frequently search for ways to reduce the amount of space needed to grow our flowers, herbs, and vegetables. We were very excited to learn about a new product called My Garden Post which is the perfect solution for urban gardeners. My Garden Post is a vertical gardening system for balconies, decks, and patios that occupies just (4) square feet but contains (5) planters! In addition to maintaining such a small space, it has a mobile base so you can easily move it to another area if needed. My garden Post also offers an exclusive drip irrigation system (purchase separately) which can automatically be programmed to water your plants at specific times, ensuring optimal growth and yield. An additional feature I like about the post, is it's overall appearance. Available with either green or terracotta planters and a post that appears wooden, it looks great indoors or outdoors!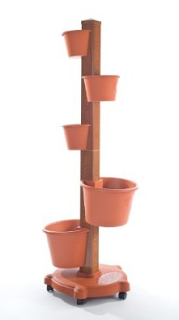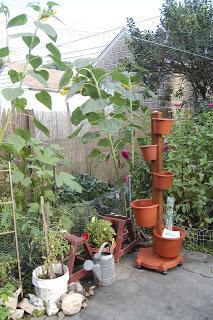 Further details and features of My Garden Post are:*Includes 5 uniquely designed planters and mounting brackets*3 small planters (10" W X 6" H)*2 large planters (15" W X 9" H)*Post and base stand 5'4" tall*Base is mounted on 5 sturdy casters for ease of mobility (1 locking)*Includes drain hole plugs for indoor use*Eliminates the need for weeding or bending *Plants thrive year around*Assembly is super easy and can be done in minutes with no tools required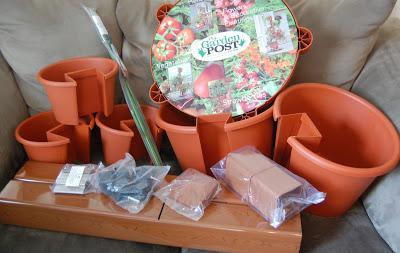 To learn more or to purchase My Garden Post head over to: http://www.mygardenpost.com.
Also, be sure to connect with My Garden Post via social media for the latest product news and offers!Facebook: https://www.facebook.com/MyGardenPostYouTube: https://www.youtube.com/user/MyGardenPost
Disclosure: Thank-you to My Garden Post for providing the above mentioned product. Although I received this product free of charge, all opinions expressed are my own and not influenced by any form of compensation.