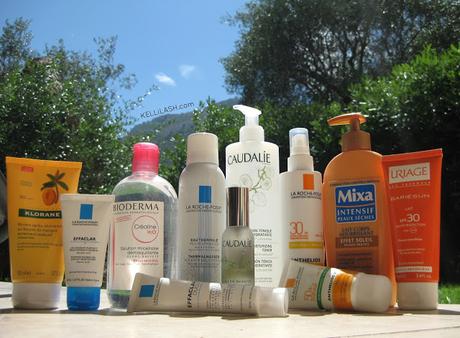 French pharmacy best buys
French pharmacies are nothing like any other pharmacy you have ever visited before. Forget medicines and tablets, we are talking skincare heaven. 
The shelves are stacked floor to ceiling with the most incredible french skincare brands and lets face it, the french know how to do skincare really 
well

. They certainly are a 
reason why I love living here on the French Riviera as well as the sun, sea and Sephora of course. 
I have always been a skincare addict from my very early teens and grew up to know the importance of taking care of your skin. You only get one, so best you take care of it! 
I have become very familiar with pharmacies having lived here for over 5 years now and it is so nice to be able to take a gamble with products and find out what suits you purely by trial and error because the great thing is that they stock products to suit every budget, so you don't have to spend a fortune to get something really amazing. I have a few gold star products that I continuously repeat purchase as I often get asked what pharmacy products I love, so here are a few that I swear by so if you happen to stumble into one anytime soon then I highly recommend you try these out!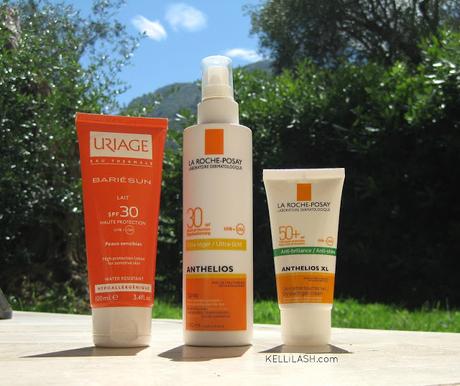 French pharmacy best buys, Uriage, La Roche-Posay Anthelios
Uriage BariéSun Spf30 • Face/Body 100ml (assorted factors)
A fantastic daily sunscreen that my husband uses on his face as all those outdoor yacht shows call for a good sunscreen! I used to only ever use 

Institute Esterderm

as I beleive in using only the best but since being in Monaco I have learnt that practically any sunscreen brand here is pretty darn amazing regardless of the cost because they do skincare well. 
La Roche Posay Ultra Light Spray Spf30 • Body (or I use spf50) 200mllink!I have only recently been using this because it claimed to be a light spray and I wanted a sunscreen that I could use day to day alongside a body lotion should I want to and then get dressed without feeling tacky and this one ticks all those boxes. This lotion itself is super light but also very hydrating, really easy to apply and protects my skin on a daily basis perfectly.Anthelios XL Dry Touch Gel Cream Spf 50 • Face 50ml link!This face version of the above product again is very lightweight and perfect for everyday wear. You can also choose from different textures i.e a fluid, cream, gel cream, rich cream, tinted cream etc to suit your skin type - I have the gel cream version which gives a natural healthy look to your skin and is perfect for my normal/combination skin. Love this!
I don't mess about when it comes to Sunscreen because its very important!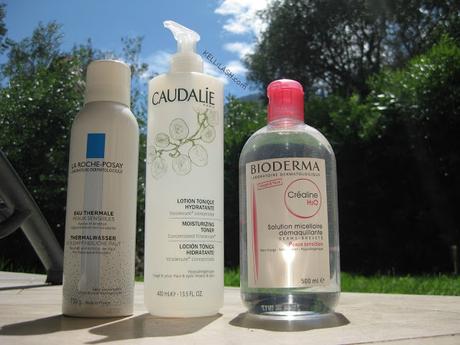 French pharmacy best buys, Bioderma, La Roche Posay Eau Thermale, Caudalie Toner
La Roche Posay Eau Thermale • Face/Body Spritz 
link!
This is one of those multi-use spritzes that helps with irritated skin issues to calm and soothe or simply use to refresh your skin in humid climates. I love these sprays when you suddenly turn into a 'hot mess'  as it feel heavenly all over the face and body and makes you feel and look a little more human again. It's also a great tool for setting your make-up and very cheap!
Caudalie Moisturizing Toner
 400ml
link!
I recently mentioned this in my latest

May

Faves post as I am totally addicted to this toner. I have always loved using toners as they really are an important skincare step but this one makes my skin feel so hydrated, super smooth and helps keep it looking clear. This larger size lasts ages and is much better value if you can get your hands on one!
Biodermea Micellaire Water 500ml 
link!
The star of the show as this is a very famous cleansing water that is quite hard to find outside of France without it costing you at least double the price. It is the BEST eye make-up remover (slash) cleansing water I have ever used in my life (and most other peoples) as it's special formulation makes taking off any type makeup a breeze and cleanses without leaving any horrible tackiness on the skin. Its always more cost effective to buy in the larger 500ml size as most pharmacies sell it in a duo pack - not the easiet thing to load in your suitcase, but 100% worth stocking up on! Great news is that Feel unique now it online in the smaller sizes - link above!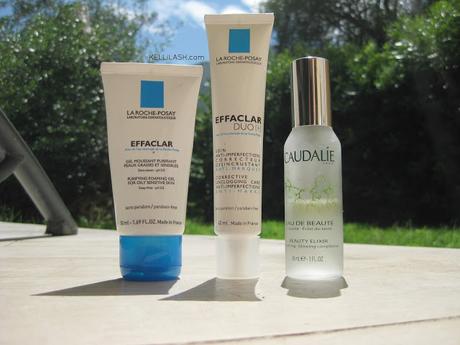 French pharmacy best buys, La Roche Posay Effaclar, Caudalie Eau de beaute
La Roche Posay Effaclar Puryifying Gel Cleanser 
link!
This is my favourite facial wash that travels everywhere with me in this mini travel size. It is such a lovely gentle foaming face wash for anyone with normal/combination/oily skin as it makes your skin feel clean and fresh without stripping any of the natural oils that you need away. Perfect for the summer when skin can become more oiler than usual and I love it. 
La Roche Posay Effaclar Duo 40 ml link!
I have raved about this in previ

ous blog

posts and in my Instagram pics as again this is one skincare item I could 'hand on heart' not live without. This moisturiser/treatment is my secret weapon to keeping my skin nice and calm when mother natures calls causes the hormones to go crazy and the skin to act up. I seriously think this has magical powers because it really is amazing at keeping skin clear and I cannot recommend enough if you need to normalise your skin, clear those pores and keep your skin happy!
Caudalie Eau De Beauté • Beauty Elixir 30ml (travel size) 
link!
Another cult product that is well known in skincare circles as this somewhat magic skincare potion helps to add radiance and give life back to the skin all in a few spritzes and I adore it! Use it when you feel you need a little perking up or in place of your daily toner and it shall revive your skin and make it feel all lovely. I always keep this mini size in my stocks as it the ideal 'pop in your handbag or travel bag' essential.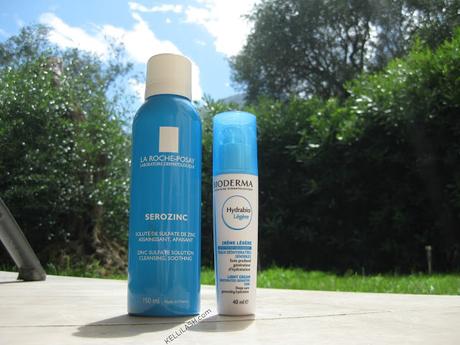 French pharmacy best buys, La Roche Posay Serozinc, Bioderma Hydrabio
La Roche Posay Serozinc Spray 150ml 
link!
I have become to notice that I do love a spritz don't I?! They are so easy to use and a simple simple secret thats why. Serozinc is a perfect mattifying tool if you find your skin gets shiny or oily. Use this as your toner as it helps to calm your skin and keep it looking more matte. I always get an oily t-zone, especially in summer so I find this contributes to keeping it less shiny and again it is so cheap for the results that you get! A very worthy product. 
Bioderma Hydrabio Créme Légére • Light Cream 40ml link!I initially bought this moisturiser to add some extra hydration into my skin during the winter months when it gets more dehydrated but this is a really good all rounder for any time of year. If your skin type is drier then there is a riche version as this is a cream gel and very light. Hydrabio adds moisture and radiance into your skin making it feel nice and comfortable again. Simple, effective, affordable and no fuss!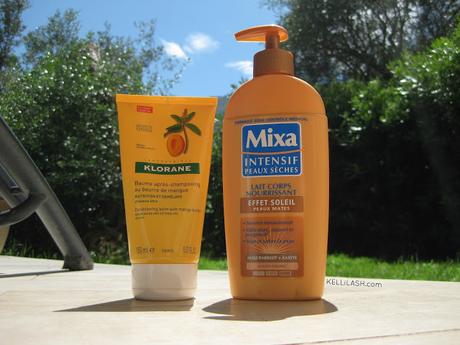 French pharmacy best buys, Klorane, Mixa
Klorane Mango Butter Conditioning Balm 150ml 
link!
I haven't tried many hair products from Klorane but I just loved the sound of this conditioner hence why I bought it. Doesn't Mango Butter sound so lovely and something you would want in your hair? I sure thought so! For days when you want a nice easy, detangling, nourishing conditioner that doesn't cost the earth (less than £5!) and one that shall make your hair smell really nice too, then here is your guy! This is always in my bathroom cabinet. 
Mixa Effect Soilel, Gradual Tanning Lotion (darker shade) 
Now this is technically a supermarket item but some pharmacies do sell it! It's a simple gradual tanning lotion that develops to give you a healthy looking tan. As gradual tanners go, you get the most gorgeous, natural looking tan from this and is one of the best in my opinion. So many of my friends use this one over here and always look like they have a 'real med tan'. Fake it, don't bake it.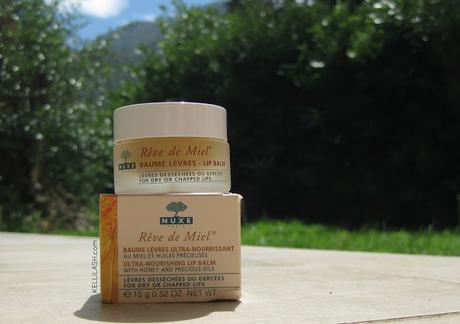 French pharmacy best buys, Nuxe reve de miel lip balm
Nuxe Réve de Miel Lip Balm 
link!
Again I have raved about this before in other blog posts as not a day goes by where I don't apply this to my lips. This sits by my bedside where I apply it each night without fail before I go to sleep and I have 100% guarantee you not suffered with dry or chapped lips since using this. It's a matte balm that's not sticky or shiny and very easy to apply under lipstick or wear just on its own (especially for males). The best lip balm out of them all in my opinion!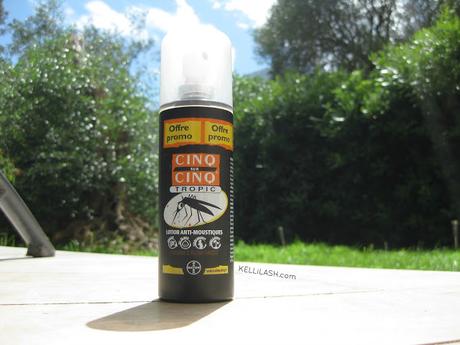 French pharmacy best buys, Cino Cino mosquito spray
Cino Tropic Mosquito Spray - A must! 
Now if you are visiting the SOF in summer then you shall no doubt need to be armed against mosquitos. Even still, every year they feast on me like they are at an all day buffet so I have to be armed in any way that I can be. Apart from having every plug socket at home taken up by an anti-mossie device, the best defence is this 'heavy duty' Cino tropic spray. It is the best 'high strength' anti-mossie bite weapon that you can get and recommend that you do. It's not cheap but it works and you shall thank your lucky stars for having used it. If you do get bitten then go and buy a roll on called 'AfterPick' as its the best serum for helping heal a mossie bite fast.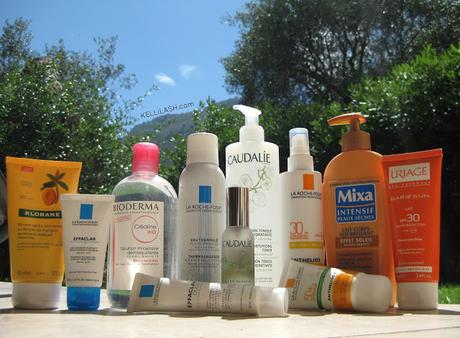 French Pharmacy Best Buys 2015
Good news! A lot of online beauty sites such as Feel Unique now stock many French Pharmacy brands as they know how popular and amazing they are - 
links are included in this post should you wish to see!
If you happen to travel anywhere within France or Paris and plan to visit a french pharmacy then do check out some of my recommendations and let me know what you think! (I have a Monaco and French Pharmacy guide of the best places to shop coming soon!)