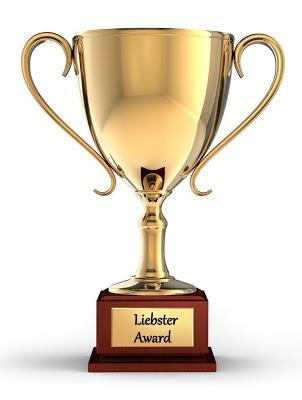 Finally I am come back to my home after long time from outstation work. 
I would like to apologize for delay in responding
Tomichan Matheikal due to outstation work and deeply thankful for nominated me for Liebster Blog Award. It's my pleasure to be have nominated out of blogger community. I am sincerely honored. On the back of my mind, it is still roaming whether I am really eligible for that, whether I have made myself notable in the community..still don't believe that..
I am guessing that every blogger knows about the Rule of Prestigious Liebster Award so hence I am not doing copy paste from other site.
11 facts about me: 
1)

  
I love to watch Hollywood movies due to unique thinking.
2)

  
Photography is my damn passion. I click anytime, anywhere which touch my heart.
3)

  
I don't like to be a social person.
4)

  
I am Chartered Accountant only because of my family and for my family.
5)

  
I am very bad in sports or contest.
6)

  
I am less talkative and more thoughtful.
7)

  
I love to try different food.
8)

  
I love to enjoy nature.
9)

  
Now I am very much addicted to blogging.
10)
I am little bad in painting but still want to improve.
11)
Most of the time I feel that this life is only "Moh Maya" where persons lives just like the other animal.
If anyone wanted to know more about me can freely comment the questions in comment box..
I'm now supposed to answer
Tomichan Matheikal
eleven questions.
1)

  
The holiday destination of your dream?
Kashmir and Himalaya

  
2)

  
The most important quality you would expect in your best friend?
Blind Trust
3)

  
What do you like/hate most about your boss?
How many of us like our boss???? hahha….then also one thing is that sometime he is very kind and sometimes rude.
4)

  
If you could change one thing about your physical appearance, what would it be?
I don't think, any changes required.
5)

  
The person who influenced you the most so far?
  

  

No one yet.
6)

  
Do you think capitalism will soon give way to a new system?If yes, can you predict [even in the haziest way] what the new system would be like?
Though I am not economist, still I feel that capitalism will surely lead to better society in near future. Presently, tradition system is locked up with laziness political systems. Many persons may feel that it is opposite to socialism and only good in theory but I don't feel that. According to me, new system should have Strong protection of Individual Rights and Free Entrepreneurship.
7)

  
Whose company would you choose if you were to be marooned on an uninhabited island for a week?[You can choose a person or a thing or an animal]
I would like to be alone for a while..
8)

  
What would be the first thing you do if you are made the dictator of India for a year?
I would be the dictator for year , then I would like to change the system of Political, Economical, and Educational.
9)

  
If the devil appears to you [as he did to Dr Faustus, for example] and grant you a boon (a wish), what would you ask for?
Moksh (Want to relive from this human life)
10)
If you were to write an autobiography, what would be its title?
Its my walls…Journey of my life…

  
11)
If you were to write an autobiography, who would you dedicate it to?
Dedicated to life because everyone has their own unique life experience.
My nominations for the Award
1)

  
When My Pencil Speaks…
2)

  
The Third Eye – My Photo Blog
3)

  
Bringing Poetry to the Masses
4)

  
Campbuzz
5)

  
Lyrix & Life
6)

  
Footprints on the sands of time…
7)

  
Something OR The Other
8)

  
Arcs of life-Its Our BLOG...
9)

  
it slips a beat...
10)
Know Your BOOKS…
11)
Ink Blots
Now I would like to ask 11 questions to my nominees
1)

  
Introduce about yourself which is still not mentioned in your blog and what is special in your blog ?
2)

  
What you hate and love in human life ??
3)

  
What is your best achievement till date and what are the difficulties you have faced ?
4)

  
What is your best part of life till date ?
5)

  
What you have missed in life ?
6)

  
What is your life mantra (quote) ?
7)

  
Why did you start blogging ?
8)

  
What is the funniest thing you have ever done?
9)

  
If you could have a magical power for one day only, what would it be?
10)
One of the happiest childhood memory ?
11)
If you had to live in a decade other than the current one, which would you choose?