"

Pour yourself a drink, put on some lipstick and pull yourself together

". 

-

Elizabeth Taylor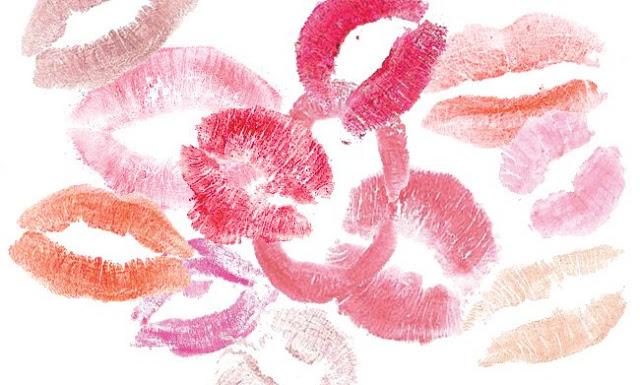 Lipsticks are that one beauty essential that we can all wear. We have plenty of shades to choose from, different textures and finishes to suit our needs, one shade that shall suit us all and possibly the hardest thing to decide upon
 as
 really are spoilt for choice. 
Some people may say I own enough lipstick to restock a cosmetics counter but I think all of us own quite a few nowadays whether you wear them or not. We all fall into that trap of buying new lipsticks then when we get home we suddenly dislike so they sit in a drawer. I love lipstick and honestly cannot leave the house without wearing one as I feel naked without it. When I feel in need of a pick me up, wearing a bright lip instantly makes me feel ready for the day or night. Yes, that little cosmetic stick of color has a lot to be thanked for. I am very experimental when it comes to lipsticks as I like to try new brands and colours but we all have our "go to/faithful" lipstick shades that we know suit us and for me they are normally made by MAC.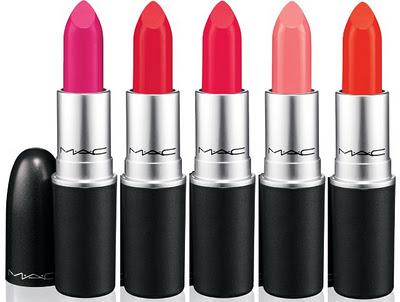 The reason I love MAC lipsticks are because for me they tick all the boxes of what a lipstick should be. They are affordable, available in a crazy amount of shades, there is one shade for any occasion, comfortable to wear, long lasting, non drying, ideal for all ages, nicely packaged and ultimately they look fabulous. MAC are famous for some very well known shades in their collection like Ruby Woo, Russian Red, Myth, Angel etc and any makeup artist or makeup lover would know mainly because they are very universal, loved by celebrities  and easy to wear by any person of any age.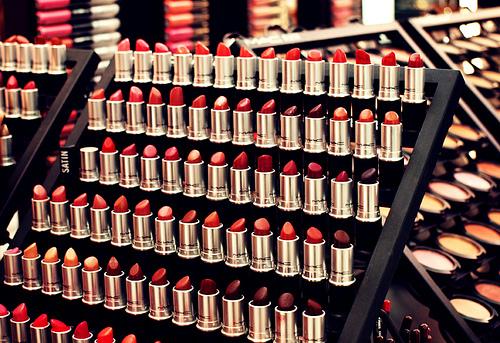 With that in mind, I wanted to share with you MY most well loved and my most recommended MAC lipsticks that my lips could not live without ....
PLEASE NOTE: I have applied the lipsticks without a liner so you can see their true shade & they shall also look very different on the lip skin on all of us. 




MAC Costa Chic Lipstick

- 

A frosty light coral shade.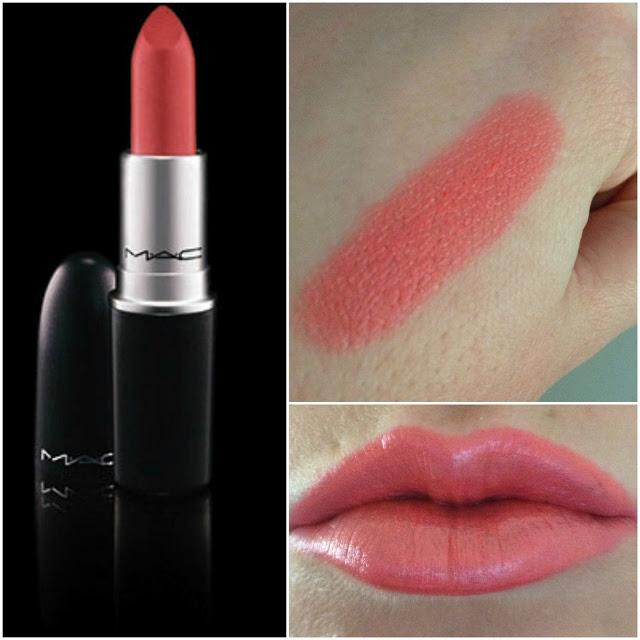 KelliLash Swatch: MAC lipstick Costa Chic 
This is just the perfect everyday shade for spring/summer for most skin tones as its very easy to wear and ties in well with a lot of eye make-up shades too. 
MAC Girl About Town

- A bright blue fuchsia shade.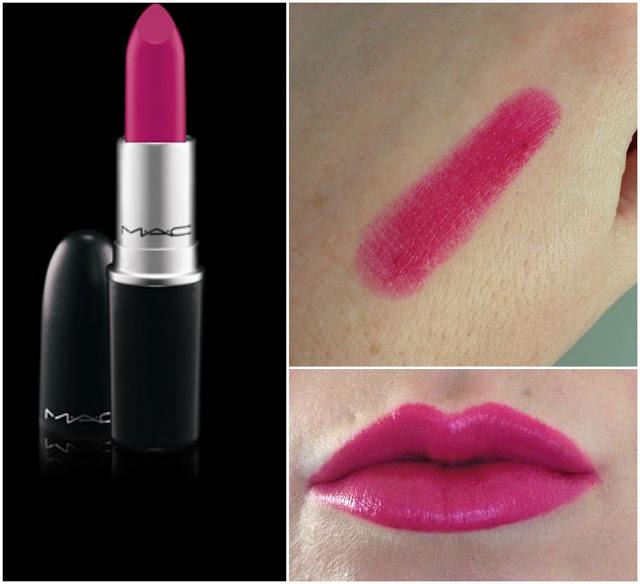 KelliLash Swatch: MAC lipstick Girl About Town 
I love this fuchsia shade and have had many a tube! Its very striking but again very wearable if you love a bright lip like myself.
MAC Viva Glam Nicki - A bright yellow pink shade.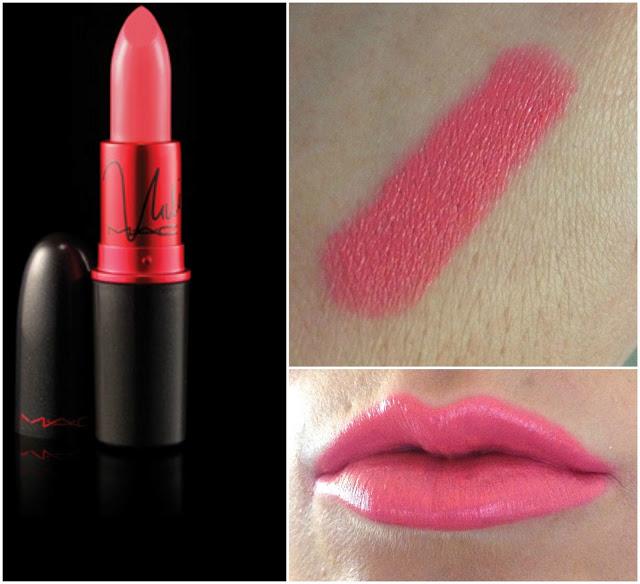 KelliLash Swatch: MAC lipstick Viva Glam Nicki
Designed with the famous Nicki Minaj who is famous for sporting a bright girly lip, this is the perfect spring/summer addition to anyones lips. Suits all skin tones and great for adding just a pop of color to your look if your wanting to brighten up your look without going overboard. 
MAC Lady Bug -
Yellow Tomato shade with a Lustre finish.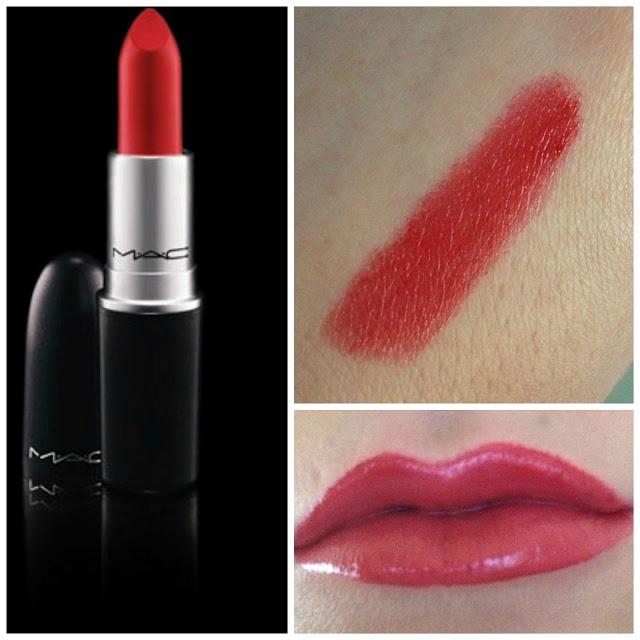 KelliLash Swatch: MAC lipstick Lady Bug
This has always been my 'safe' red when I haven't wanted to do a full on bright, opaque red lip. This could easily be worn as a day red and with its slightly glossy finish, has a summer feel to it! 
MAC Impassioned

- Amped up fuchsia shade.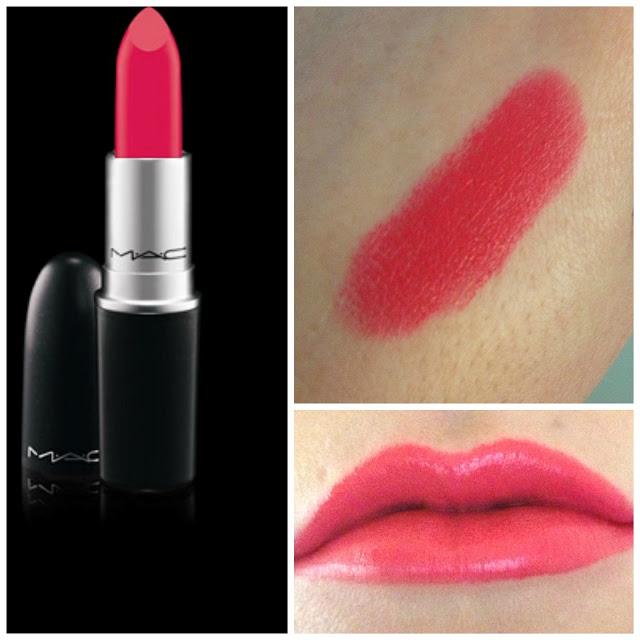 KelliLash Swatch: MAC lipstick Impassioned 
To me this is my summer in a stick! I love to wear this bright, bold lip in the summer as its a real feel good shade that looks amazing with a suntan glow on the skin and perfect for anyone looking for a 'fun' lipstick!
MAC Creme Cup

- Light blue pink, cremesheen finish.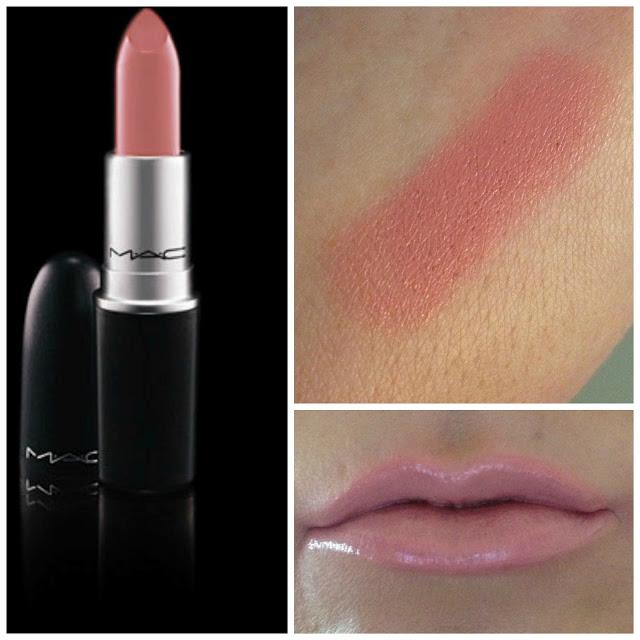 KelliLash Swatch: MAC lipstick Creme Cup

A famous MAC shade! Now I don't wear nudes very often as I have such small lips that I feel sometimes it makes them look non-existant but I do love this shade with a smokey, heavy eye make-up look as to counteract the heavy eyes calls for a 'toned down' lip and this is just perfect. But this is a great shade for any of you that like a natural lip color to wear daily as the finish is very creamy and gorgeous, making it an ideal daily lipstick.




MAC Viva Glam Gaga

- Blue toned, pale pastel pink.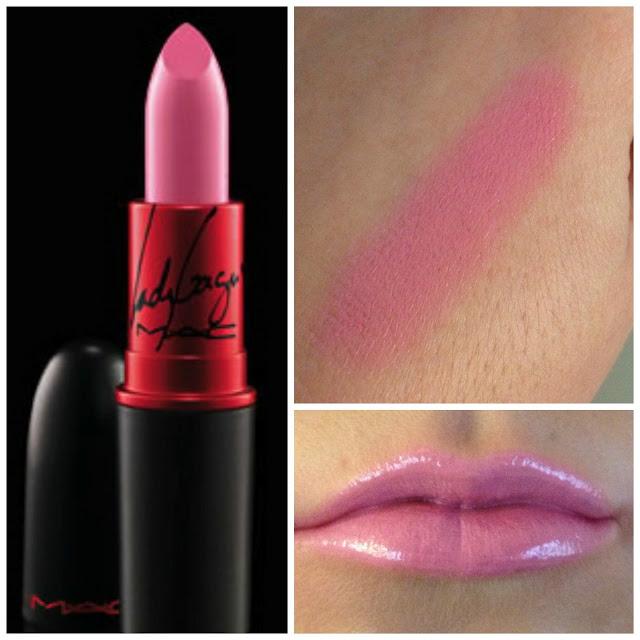 KelliLash Swatch: MAC lipstick Viva Glam Gaga 
Im not sure if MAC are still mak
ing this shade but it was very famous for being designed by Lady Gaga who loves a pink lipstick and this is a real bubblegum, girly pink. The finish has a slight gloss look to it making it perfect for day or night.
MAC Russian Red

- Intense blue-ish red shade.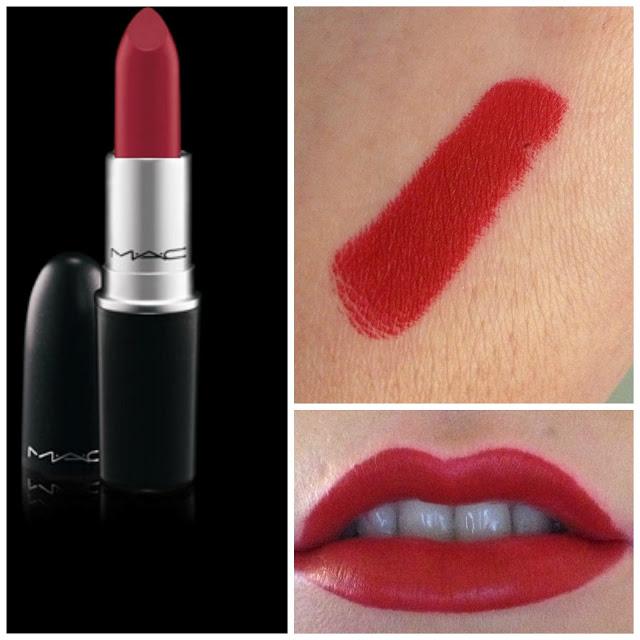 KelliLash Swatch: MAC lipstick Russian Red 

Another famous MAC signature red shade which as you can see is very intense and what I call a dramatic red. The formula is very creamy so it glides onto the lips and with the blue undertones to it, it is the secret to making your teeth look whiter! 

MAC Saint Germain

-

Clean pastel pink shade.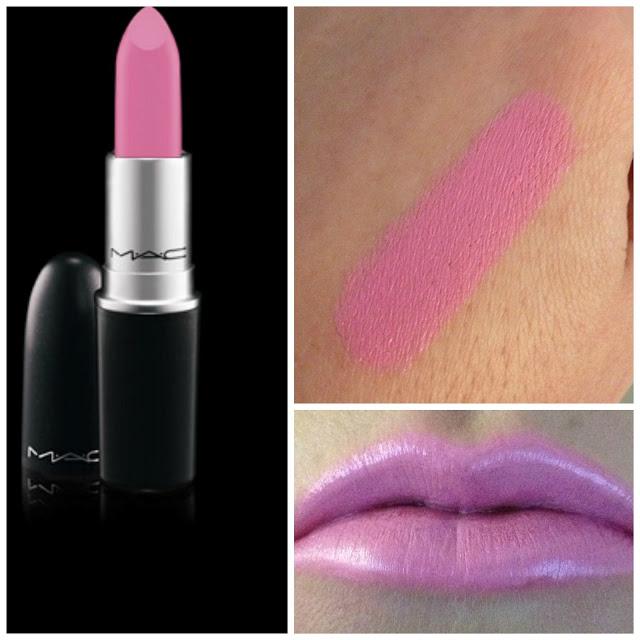 KelliLash Swatch: MAC lipstick Saint Germain
A beautiful true bubblegum, opaque pink that reminds me of barbie and anyone that loves pink shall love this. A small tip with this shade is when applying this, apply in layers and blot in between as the color can break up on the lip so this shall ensure a smooth finish. (maybe apply a lip primer).
MAC Vegas Volt

- Full power coral shade, amplified creme finish.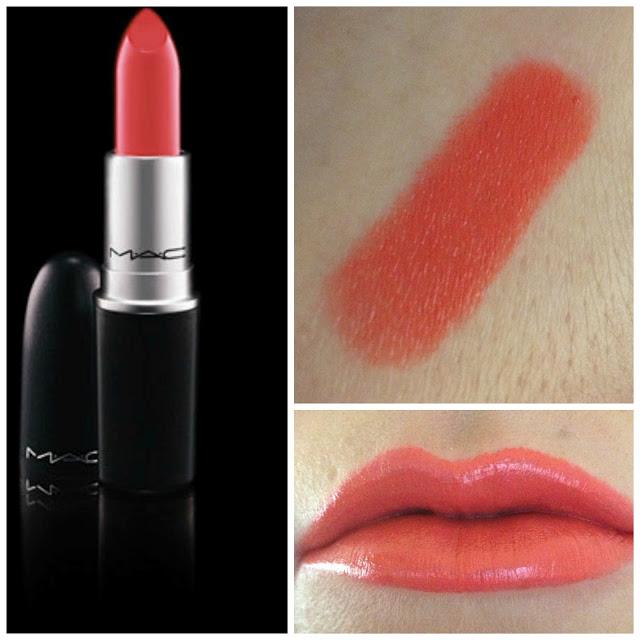 KelliLash Swatch: MAC lipstick Vegas Volt 
Last but by no means least, my all time favorite bright coral lip, its just fantastic and one that I probably wear all summer. Is a great shade to wear day or night and looks amazing with a brown smokey eye. If you see me wearing a brighter, orange lip, then it shall no doubt be this!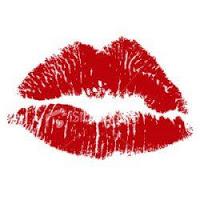 MAC do get it right when it comes to lipstick as they really do make some beautiful shades that are so universal and complimentary on many a lip. Out of all my lipsticks that I personally own, MAC is my biggest collection and just how many I do own is a number that I shall keep a secret, as I maybe committed to some Lipsticks Anonymous if known ;-) 
Stockists 
Available from all MAC counters and stand alone stores, priced around £14.00/€18.00/$15.00, visit 

MAC

 for more 

details. 
Whats your favourite 'must have' lipstick color or brand?
Have a lip-smacking week lash lovers ;-)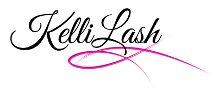 XX