Before I start I'll tell you what I'm looking for in an exfoliant, because what suits me won't suit everyone. I have normal, slightly sensitive skin. I can't handle anything too harsh however as I'm getting older (I'll be 40 in a few months), I need to exfoliate every few days so that my skin doesn't get rough and dull. I like gentle exfoliants with dense, small, round beads that don't scratch my skin. I like the scrubs to have heaps of beads and be mostly beads and not much other stuff, I don't like scrubs that have more liquid/gel than scrubby bits.
These are the ones that work for me and I've been using them in rotation for years now.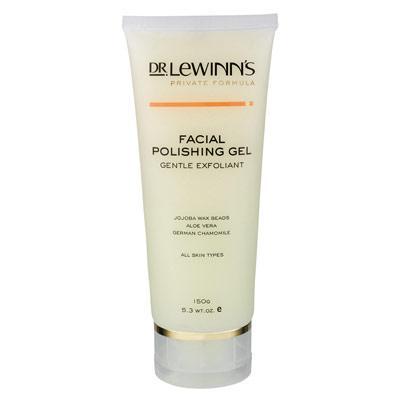 Dr LeWinns Facial Polishing Gel - For years this was the only exfoliator that I used. It was the first gentle yet effective scrub that I found. Prior to finding this I rarely exfoliated my face as everything was too harsh and would scratch my skin or leave it red and irritated. This has a lot of tiny exfoliating beads that scrub really well. I buy my Dr LeWinns products from Priceline where a 150g tube costs $39.99. (Image courtesy of Priceline).

Dermalogica Age Smart Thermafoliant - A few years ago won this in a BeautyHeaven competition along with a few other Age Smart products. I found that the other products I used where too harsh for my skin so didn't bother trying to Thermafoliant until I'd run out of my Dr LeWinns scrub and discovered this sitting in my cupboard. I was happily surprised to find out that I love this. It has lots of scrubby particles and the warming sensation feels nice without being overpowering. I use this every second day to make my skin feel lovely and smooth. A 75ml tube costs $71.50.
These next two scrubs are different from the usual exfoliators in that they are a powder. It took me a while to get used to using a powder exfoliator but now that I have I'm a convert. They are super gentle and suitable for daily use so ideal for people with sensitive skin.

Dermalogica Daily Microfoliant - When I first tried this I really didn't like it. Trying to get the mix of water to powder right was really difficult and it got quite messy. Now that I've got the hang of it I love it. The trick is to slowly add the water until you get the consistency that you want. Daily Microfoliant is one of the gentlest and most effective scrubs that I've ever used. As it's a powder the particles are tiny yet they somehow exfoliate really well and leave my skin feeling very smooth. As the name implies, this is gentle enough to use every day and I sometimes use it instead of cleanser (in the mornings, not when I've been wearing make-up). A 75g bottle costs $69.00 and lasts for about six months with daily use.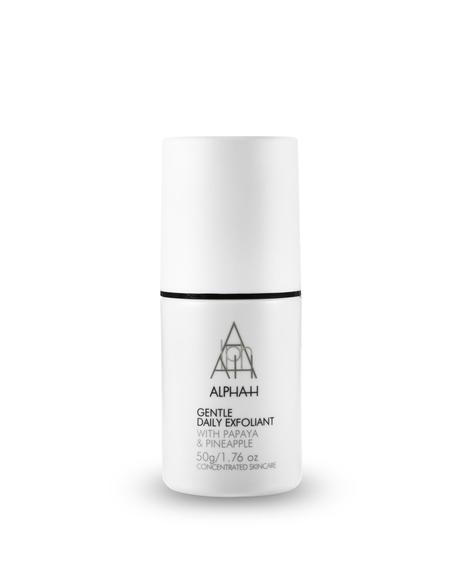 Alpha-H Gentle Daily Exfoliant - This is very similar to the Daily Microfoliant. The only difference is that the Gentle Daily Exfoliant is a little more clay like and so easier to mix and get the right consistency. Other than that, it does exactly the same thing as the Microfoliant. A 50g bottle costs $59.9.
That's my favorite exfoliants, do any of you have suggestions to similar products that I should try?