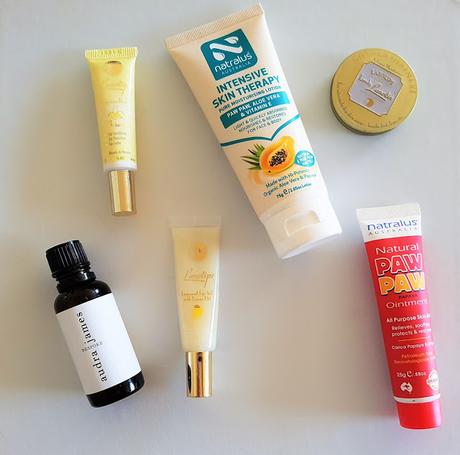 Happy Australia Day everyone! And happy birthday to my brother who doesn't talk to me. 
Today in honor of Australia Day I'm showcasing some of my favorite Australian brands.
Audra James - No

favourites

post is complete without mentioning Audra James. Her products are custom made and beautiful. If you have yet to experience an Audra product you are

missing out!
Lanolips - My Lanolips balms are immediate repurchases for me. I have the whole range, love them all and will never be without them. My favourite of all the flavours is the limited edition Cranberry balm that they released for Christmas 2015. I have my fingers crossed they'll bring it back ag

ain this year.
Natralus - By far my favorite paw paw brand, they also have a lovely range of skincare products. Even better, they're stocked at the supermarket and very reasonably priced.
Moonhaven - Moonhaven make the most beautiful range of aromatherapy based soaps and skincare. If you are ever in the South West of Western Australia be sure to visit their store, it's like a fairy wonderland.
What are you favorite Australian products?