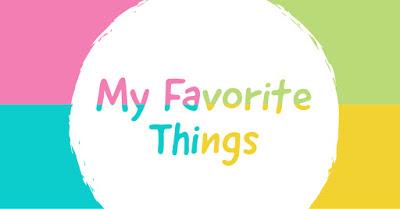 I love to try out different products, but invariably I end up going back to the same things that really work for me. So, here's my list of things that I can't live without. None of these products are sponsored. They're all things I buy on my own. I'd love to hear what you love, too!
Lipstick: Avon Ultra Color Lipstick in Country Rose. I love this color. It has a little bit of shine, and the price is right! I buy several at a time and keep one at home, one in my purse, and one in my desk drawer at work.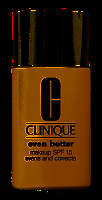 Foundation: Clinique Even Better Makeup. Go to a Clinique counter and have them match a color to your skin tone. (My perfect match is Crème Chamois.) I like the Even Better makeup because it provides good coverage and some sunscreen, but it's not overly heavy.
Mascara: Clinique. This is really by default. Whenever I order Clinique Even Better Makeup, I order online from whatever store is offering a free gift set with a purchase. The gift sets almost always include a mascara, so that's what I use, but I really like it, too.
Eye Makeup Remover: Avon True Color Moisturizing Eye Make-Up Remover Lotion. I keep this in the shower and put just a little dab on my fingertip when I take a shower at night. No need for cotton pads or tissues. I just rinse in the shower. It's not greasy or oily.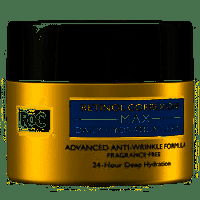 Moisturizer: ROC Retinol Correxion Max Daily Hydration Crème. I prefer the fragrance-free version since most moisturizers are too perfume-y for me. If you're in your "middle years" like me, anything with retinol in it helps keep the wrinkles at bay.
Face Cleanser: Philosophy the Microdelivery Exfoliating Facial Wash. I look for buy-one-get-one-free or 40% off specials and buy the giant 32-ounce size. It comes with a pump, and I keep it in the shower to use on my face. Just one squirt goes a long way, and this big size lasts forever. I like that it exfoliates, too, to keep my skin feeling smooth and soft.
Toner: Witch Hazel. I've used a number of brands, but I find that witch hazel is not drying, and it works well both on my middle-aged face and on my teenagers' acne-prone skin. My teens won't make the effort to wash their faces before school, but they'll give their face a quick swipe with witch hazel on a cotton pad to remove the oil that's accumulated while they slept.

Shampoo and Conditioner: TRESemmé Keratin Smooth with Marula Oil. I get highlights in my hair, and these products seem to help retain the color. Plus, even with the oil, they don't weigh down my hair but keep it moisturized and healthy looking.
Mouthwash: ACT Dry Mouth Anticavity Fluoride Mouthwash with Xylitol. It leaves my mouth feeling fresh and minty, but it doesn't burn like a lot of minty mouthwashes. It tastes good, and it's alcohol-free!
Bras: Warner's. I hate underwires, but I love support. Look for the Warner's bras that have a roll of soft padding at the bottom of the cup. It provides great support and "oomph," but is extremely comfortable. I wash them by hand and hang them to dry so they don't become discolored in the wash.
Watches: Skagen. I love the watches with mesh bands. They're so beautiful, and these watches last forever!