Hello peeps, it is the season of love and romance and with Valentine's day around the corner I'm sure, all the beautiful  ladies out there are spending hours on discussing and deciding with their BFFs what to wear for 14th . Afterall, it's Valentine's day and you need to dress right to make him fall head over heels in love with you all over again. I have created my own favorite look from Jabong's Valentine's Day gifts corner and I'll be sporting this complete look on Valentine's day.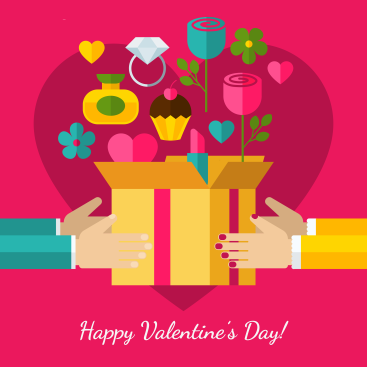 So, here's what I have chosen. I have planned to keep my look pretty much simple since I have a full day plan with him. I have chosen a pretty embroidered white crop shirt from "Miss Bennett London" which I will be teaming up with a sleeveless round neck jacket from "Funk for Hire". I found the green color very soothing and the depiction of "mela" on the jacket makes it very quirky and at the same time adds a "desi" touch to it. I'll be pairing both with a high waist long skirt from Sangria. The vibrant floral skirt is surely an eye catcher and contrasts pretty well with the white and green combination on the top.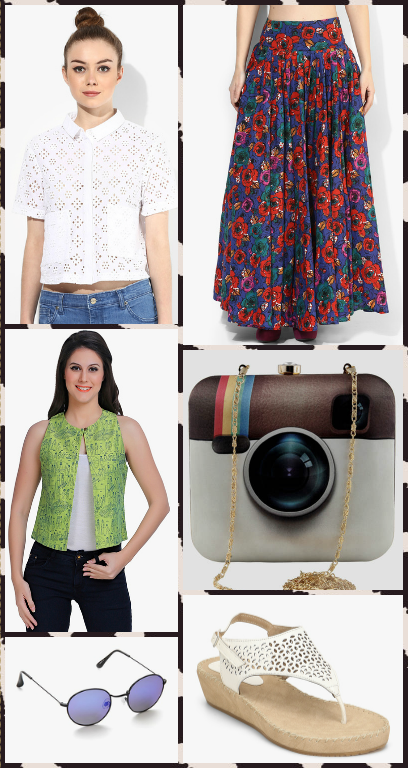 I have chosen simple accessories with my outfit which includes a Instagram logo replica clutch by designer Puneet Gupta. I found this clutch very stylish and offbeat. Since summer is almost here and mornings are very bright and sunny, I have chosen a Lennon Blue/Black shade from "YCode". To match with the overall look I have selected a pair of comfortable white "Inc5" sandals with almost similar pattern as that of my shirt.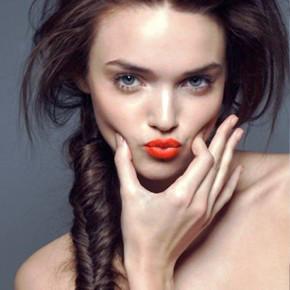 For hair and makeup, I have decided to go for a side fishtail braid and keep my makeup simple yet bold with a little CC cream as base, black kohl for my eyes, two strokes of mascara and classic matte red lipstick. To end, I'll be applying few sprays of my favorite cologne and done, I'll be ready. Let me know what do you think of my look in the comments below. Have you decided  what to wear on Valentine's day yet?