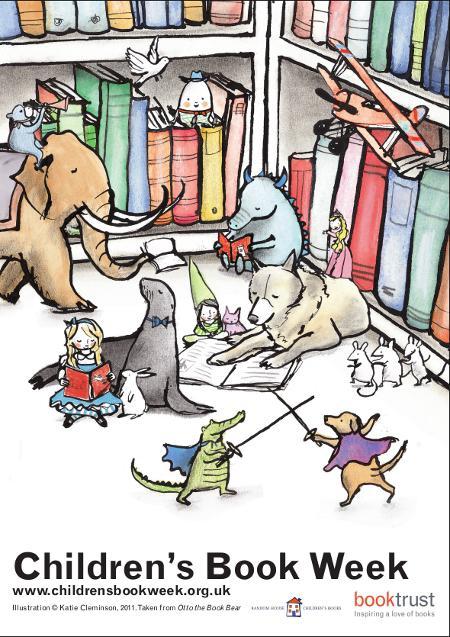 Today marks the start of Children's Book Week here in the UK. To celebrate the week, I'll be a having an extra feature everyday this week. I have asked some of my fellow bloggers their favorite children's books.
My first guest is Zoe  whose blog is a joy to read. Zoe blogs about books and what they inspire her family to do. She has organised some fabulous activities at her daughters' school for the Children's Book Week. How lucky are these children!


Name:

Zoe Toft
Website: Playing by the book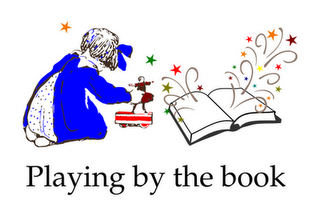 Your favorite children's book and why you like it:
The Maggie B
by Irene Haas
The food, the adventure, the magic, the kindness - all this entranced me when I was little and still transports me now. The illustrations are detailed and comforting. I'd love to live on the Maggie B.
Your children's favorite book: J (3) You Choose  by Pippa Goodhart and Nick Sharratt and Liedjes met een hoepeltje erom by Joke Linders & Toin Duijx
You Choose has been a favourite for both children (though if I'm honest us parents always hope the kids will choose a different book as part of their pile for bed time reading as we've read it so many times now and the girls nearly always choose the same thing). This is a great book for conversations and intereraction and spending time together with the kids.
Liedjes met een hoepeltje erom is a beautifully illustrated anthology of Dutch children's songs. J likes her Dad (we're a Dutch/English bilingual family) to sing EVERY song from this book before going to bed, and fortunately most nights, he's game. Not only do I believe children should be read to every day, I think there should be some singing every day too. Neither my husband or I would claim to be able to sing, but for the kids that doesn't matter - they still (remarkably) love the sound of our voices and the joining in aspect.
M (6) Any of Marcia Williams' retellings of famous stories in comic strip form. She's really into the Bible retellings at the moment Noah's Ark and The Other Bible Stories  is lots of fun as both parents in this home are atheists! Her favourite Dutch book is De brief voor de Koning by Tonke Dragt, an wild adventure, a personal quest, told like a fable and set in the medievel period. Tonke Dragt is a brilliant Dutch author who deserves to be better known by the English speaking world.