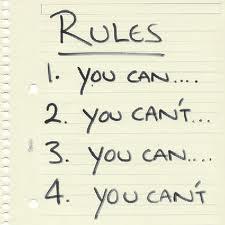 I found this rather entertaining written by my rather insane mom Shell, pussy face as I call her (she has a cat picture as her profile).
Here is her meaning of the groups rules:
Ok for the new members a revised edition of unwritten rules none of which Emma knows about.
1. Still feed Tara every half hour she gets well narky when shes denied cheese.
2. Creme eggs still apply to every situation for me. I can be made happy, apologised to, bribed with, and just like to eat .. creme eggs. Best bit, I'm not even pregnant just greedy.
3. Half the group like vodka.
4. The other half's hung over and so therefore prefer tequila slammers in a sparkly glass!
5. ADMIN is always right, except when they are wrong, but even then they are right.
6. You have to know dirty jokes, or if you don't you soon will
7. You have to accept Cbeebies IS corrupt and evil with drugs.( this can be verified )
8. If its vagina related someone here has had it or knows someone who has it and is prepared to out them for the greater good.
9. Emma is boss. Michelle's next in line and the rest of us make brews
10. We are all nuts, and we all secretly fancy Shrek…OK this could just be me.
I think its all covered 
Feel free to add your own Facebook Supermums…
You can find out more about my Mums Group & meet some of the mums.