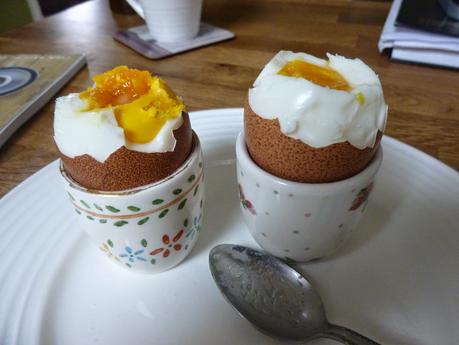 I hope you're all having a lovely Easter break, doing whatever you love to do at this time of year.  We're enjoying our 'Easter eggs' as you can see from this picture of my breakfast this morning.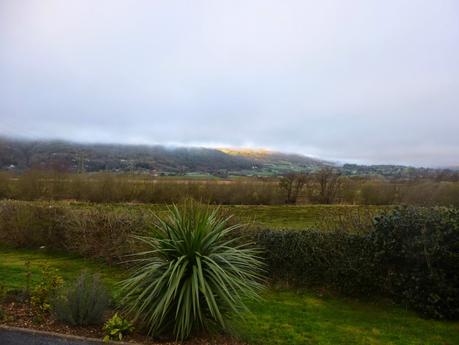 Looking out of the window first thing this morning before the rest of the world was awake, there was a mist settled over the tops of the hills opposite us ....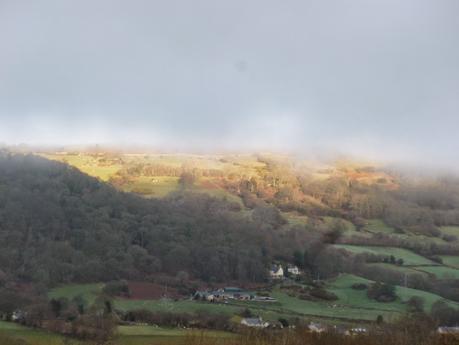 ... but in one spot in the distance the sun was already shining on the righteous!!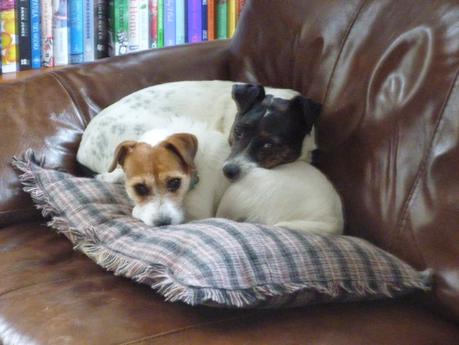 The dogs didn't have eggs or sunshine on their minds first thing, the Jacks were cuddled up together on their favorite cushion, waiting for breakfast to finish and Mum and Dad to once again start work outside.  
Rosy caught a rather large rabbit yesterday, (I'll spare you the pictures of the body), we heard the commotion and the poor things death cries from where we were working on the front flower bed, she then spent all afternoon guarding her prize from everything and everyone, low flying birds were told off, the other dogs were told off and and anyone that ventured within twenty feet of her made her come all over a quiver.  She nibbled on her feast right through til teatime and then hid the body and came in for some dogfood.
I suppose that's one less bunny to feast on my soon to be planted crops ..... but it's not nice to murder an Easter Bunny!!
Sue xx