Hi girls, hope you are doing great and getting ready for Diwali. So, have you done your shopping? What is in your shopping list? I have not done my shopping yet. However, today I will be presenting you My Diwali Wishlist from TBDress.com.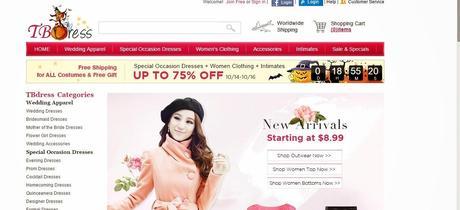 About  TBDress.com:
TBDress.com is an online shopping website that specializes in:
1.Wedding apparel
2.Special occasion dresses including Evening Dresses, Prom dresses & cocktail dresses
3.Regular Clothing for Women
4.Accessories
5.Initimate Items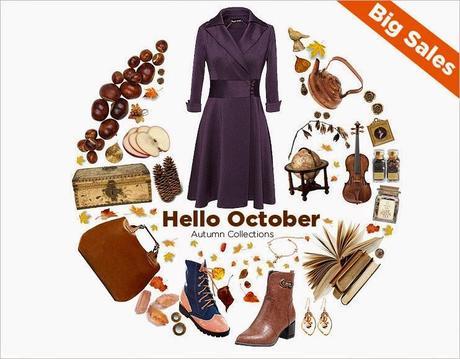 TBDress.com offers various apparels and accessories starting from the range of $3. You will get very affordable products of latest trends from them. In short TBDress.com is your one-stop shopping destination for affordable products with great deals and discounts.
My wishlist from TBDress.com:
I have already done my outfit shopping before Navratri, so this time I will just concentrate on getting some jewelries, mostly neck pieces. I love to pair very basic coloured outfits with statement necklaces. So my list will contain a lot of statement neckpieces and earrings.
1.
Glamorous Full Lake Blue Water-drop Gemstone Women Earrings
This is a very pretty dangling earring with bi-coloured gemstones. It will look stunning with a white or peach outfit. Definitely I would love to try. You can check out the product here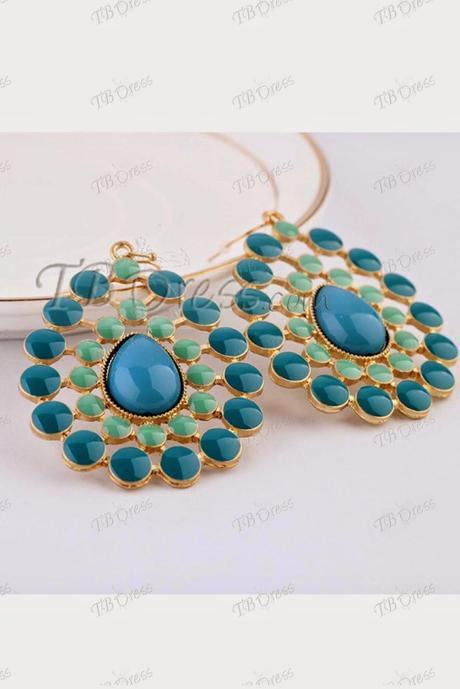 2.
Fabulous Dark Green Water-drop Beads Flowers Necklace
A real statement necklace with huge green beads of different sizes-I am sure it will adorn the neck and can actually rock even a simple T-shirt. It is also available in a yellow version.You can check the necklace here.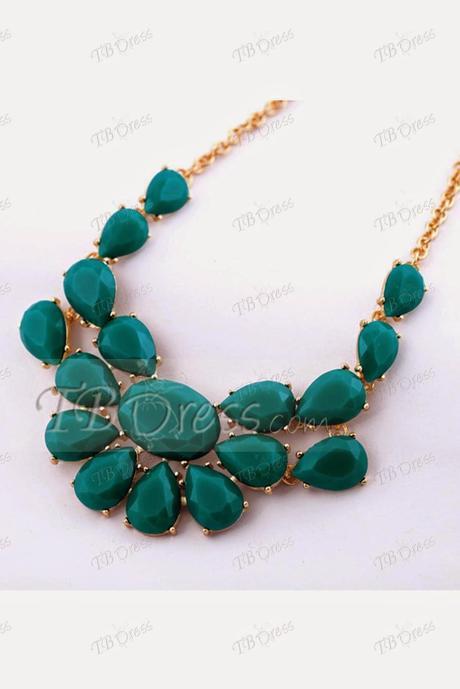 3.
Amazing Fresh Water Drop Sweater Chain
This neckpiece is a real stunner. I can picturize how beautiful it will look with Indian Ethnic wear. the multi-coloured rhinestones will surely make you shine this festival. It is also available in Pink version. You can check the necklace here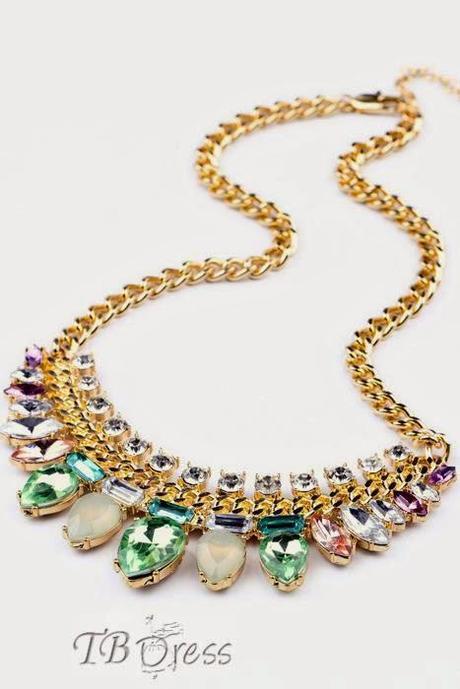 4.
Artistic Candy Color Beads Flowers Women Alloy Necklace
This neckpiece is undoubtedly the best of the lot. I have been eyeing a multicoloured beaded neckpiece for a while and this one has definitely stopped my search. Also available in a beige version. You can check the necklace here.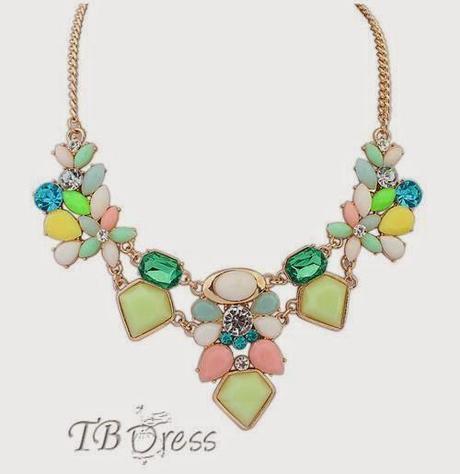 So, my search for beautiful statement Fashion jewelry has ultimately found a stop at  
TBDress.com. 
You can also take your pick from the website and shop your heart out as they offer the best of discount everyday and ship worldwide.