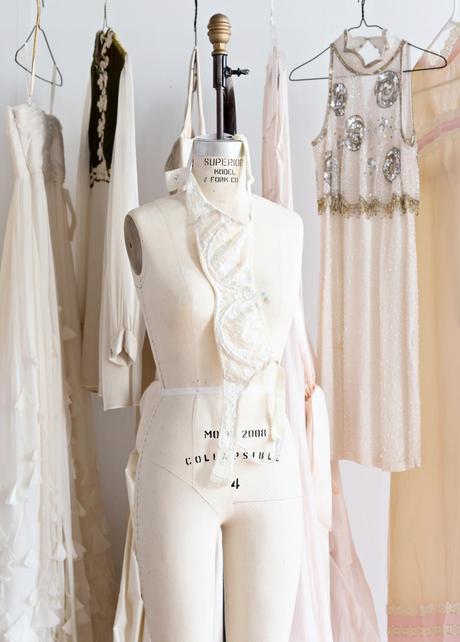 The word proactive is fairly commonplace, but really, its core definition is obscure. Proactive means more than just taking initiative. At its roots, it means that as human beings, we are responsible for our own lives. A proactive person's behavior is not a result of their environment, but a conscious decision based off their values. Regardless of their external stimuli (weather, social environment), they feel a responsibility to make a change about an unquestioning, unstinting and wholehearted belief. My belief is the handmade.
Being proactive can dump us into our most difficult situations, but these experiences are what become the crucibles that forge our character and our skills to tassel out and blossom. It also helps us handle similar situations in the future more effectively and inspires others to take on a challenge as well.
In my opinion, Project Sewn is more than a competition, it's an example of being proactive. Marce was a competitor in a previous season, and in each installment, she accented the ranks of seamstress. At the end, she had graduated from home sewer to couturier (she deserves a crown, emirate?). Asked to make a garment based off a pair of shoes, she hand pieced a guipure lace bolero to fit her shape. Damn, that was good…
I'm going to be proactive and take on a self-imposed challenge. My bra making skills have developed slowly but surely. I'm at a place now where I confidently show off and intelligently speak about what I make. But I can be better; I know it. What I need to do is dare myself into "can't" land. I think I can't sew 3 sets of lingerie in one weekend, but that's only because I don't think I can. So, on top of all my other projects, even if it means staying up late, throwing my scissors at my wall or almost hanging myself from a spool of thread, I'm going to take on this challenge. Why? Because my belief is the handmade.
Wish me luck! I'll be back soon with a full report.