Blog Review For; Wordz Sandwich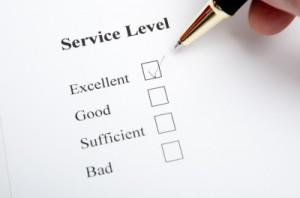 Credit
First Impressions;
The blog does not look very appealing, rather a dark and dreary blog template that gives me a first impression that your blog is not very cheerful and perhaps relates to more darker topics. I do not see much personality at first glance.
Can I Connect With You?
I can see your latest tweets but cant easily find your blogs RSS feed or see if you have a Facebook or Google + page too. Consider adding Twitter/Facebook follow buttons to your blogs sidebar.
Can I Share Your Content?
Yes you provide share buttons after each post, consider adding the Google + button too.
About You Page;
Wow a highly educated lady we have here, lovely to read such a positive about me page that highlights who you are and what your blog is about.
Your Sidebar;
Consider showing your off your most commented on posts on your side bar.
Highlight your own top picks for your readers on your side bar.
Consider adding your favorite blogs to your sidebar, show your readers you too read other blogs
Mobile Use;
You do have your blog enabled for mobile users
Related Content;
Consider using LinkWithin to display related content on your blog, its free and easy to set up and is great to help you reduce your bounce rate and keep readers on your blog.
Link to other posts within your blog – if you have related posts then link to them as you write.
Personal Top Tips;
The main problem with your blog is that it is 11 months old yet only has 8 posts on the blog. To gain a following you must write regularly and update your blog.
I noticed you do not have unique page descriptions on your blog pages, optimize your pages as you would your posts.
I noticed your pictures are are not tagged, consider adding tags and titles to your images to increase your seo.
I hope My Blog Review has been of some help to you, let me know your views.