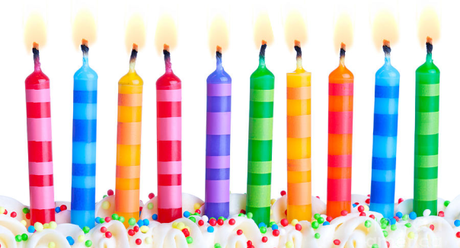 With just over 2 weeks left until my 31st birthday I've found that I'm not as introspective as I was last year. It's not the milestone year, no big countdown to a round number to worry about.
BUT, that doesn't mean that I'm not looking forward to it.
My birthday as an adult has always been a chance to see people that I love spending time with. It's people that I see often and not often. It's a chance to laugh and smile and talk and sing and dance and drink and eat.
And, since we're being honest – I get to be at the center of attention more than a regular day – and I like it.
So this year I'd like to invite all of you to Lou Dawgs on Thursay, February 21 for some Loser Karaoke good times with beer and barbeque and sing-songs. We're going with a country music theme night since theme nights are what we do now and I love my country music. If you can't think of a song – let me know and I'll help you pick one! If you've got your song picked – AWESOME!
Now, because I've told myself that I need be more involved and active and supportive of the awesome things that great people are doing around me I have an idea that I'd like to throw out to all of you…
Throughout the month of February there are some great mental health awareness campaigns going on and I'm thinking that we should use my birthday as a way to help support one of the ones that is closest to our group of friends in Toronto. So at my birthday we'll have a donation jug floating around and all the monies that are collected will be donated to Ashley Gibson and the money she is raising for the CAMH Foundation with her Ashley Gibson Live At The Flying Beaver Pubaret! event on February 22nd.
If you still want to buy me food and drinks – that's great! But I would ask that you drop a dollar or 2 in the jug first to help support an awesome event and an even better cause.
I look forward to seeing as many of you as I can that night and the nights leading up to and following my birthday. It's because I know you're all awesome that this idea has a chance to help some people out.
And for those of you looking for more ways to help out in February with Mental Healh Awareness campaigns I would recommend checking out the Bell Let's Talk day on Feb 12 and the Let's Call Bulls#!t campaign.
Keep being awesome out there no matter where you are and remember that we're all in this damn thing together!