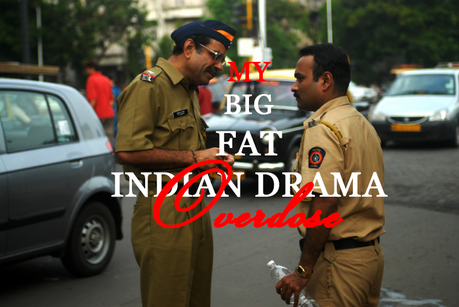 Try to imagine 'Bollywood' in one picture. What do you see? Is it, by any chance, a massive, colorful jumble of different spices and beautiful people you think must be too white to be Indian, embroidered with glistening pearls and golden sequins? If so, you are not wrong- but you're not exactly right either. 'Bollywood' is often used to describe a certain kind of film. Genre is the wrong word, but something among the lines of how indies or arthouse represent a certain kind of film. 'Bollywood' reflects a certain trend that has been predominating a big chunk of the Indian and Hindi language film industry, always. But something I like to point out whenever someone asks, and whenever someone doesn't, is that 'Bollywood' is not equal to Indian cinema and that yes,
 - there are good Indian dramas
 - there are good Indian dramas that feature song-and-dance and most importantly,
 - there are good Indian dramas that don't feature song-and-dance.
Song-and-dance in this context also represents any other trademark most people associate with Indian films (or Bollywood), like over-acting, strange side plots, strange side characters, extravagance and a long runtime. This month, I have seen a comparatively big amount of Indian drama of different quality, style and purpose- films that had been hovering on my DVD shelf for too long. My big fat apologies to the cool friend who borrowed me these and a few other films last summer, it has taken me far too long to watch them. All of these films had caught my interest either recently or a very long time ago and are on the 1001 Indian films you have to see before you die list that I've been secretly putting together for about two years. No, it's not done yet. Each of the films proved to be worth the watch, some more than others, but most of all it has been delightful to delve back into the rich and different world of Indian cinema for so long at a time. Here's what I take away from this adventure in a serious land.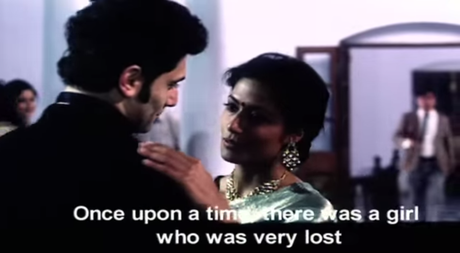 The journey begins with Hazaaron Khwaishein Aisi, a 2003 political drama that was by far one of the films that I had most expectations for (due to an incident of me watching the 2004 Zee Cine Awards a couple of times too often). It stars - like many of these films - the great Kay Kay Menon, Chitrangda Singh, whom I knew was an indie darling, as well as sleazebag Shiney Ahuja who was involved in a rape case recently. The inevitable love triangle between the three characters is a sticky cliché and the politics are never really accessible from any angle. You don't know whether you're supposed to feel with the (seemingly poor) left-wing activists or the (undefined) other side, nor is it easy to relate to the characters. The narration that involves many voice-overs of reading letters in very accent-filled English is tiring and camera and sound choices feel wooden and amateurish. Shiney Ahuja delivers a convincing performance bordering to craziness in the end, but apart from that, it's a forgettable, mediocre movie that tries too hard to be important. Yes, I said I was happy I had seen all of these films - in this case because I can tell people it's not that great.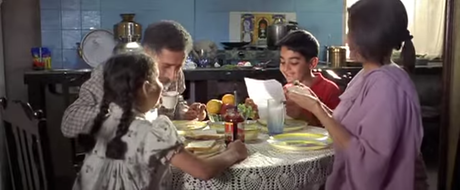 On it goes with Parzania, by far my favorite of this selection of films. It's a very unknown and overlooked 2005 film that did very poorly at the box-office, yet earned leading woman Sarika and director Rahul Dholakia a National Award each (just about the only "big" Indian film award to be taken seriously). Parzania is a family drama with highly realistic characters that charm you with their naturalness and warmth before the movie takes a u-turn and grows completely dark. I don't want to say anything else because that would affect your experience, but this is one of the best films I have seen recently. It's powerful in the slow way and has a subtle approach to the conflict depicted in it. One exception is the rather unnecessary American character Allan, who is a bit too straight-forward to fit with the rest of the film. Otherwise, it's almost a flawless film.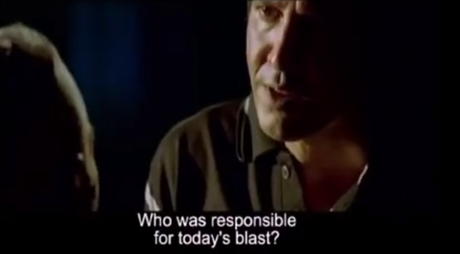 From there I went over to Mumbai Meri Jaan, an episodic drama from 2008 that explores the lives of different characters before and after the bomb attacks in Mumbai. It has the advantage of an ensemble cast compiled of relatively small actors that are known for supporting roles - Madhavan, Soha Ali Khan, Irrfan Khan ("the guy from Slumdog Millionaire") and Kay Kay Menon. Its disadvantage lies in a jumbled narrative that doesn't really know where to go, some unrealistic character developments and some mediocre cinematography. As in most (Indian?) episodic films, some parts of the film work better than others. Soha Ali Khan gets an interesting part with the journalist who has to experience journalistic, emotional exploitation herself, and so does Irrfan Khan as an underclass worker. The other characters and their story were a bit too obvious with their message, some subtlety wouldn't have hurt here. But it was interesting enough to see the effects of the bombings and what they meant to different parts of the city, how their impact was different for different people.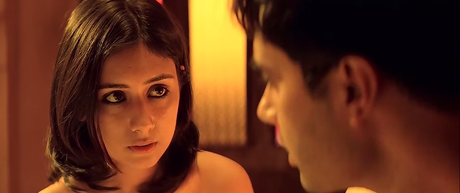 The most surprising of the films was surely Gulaal, a film that I don't remember wanting to watch or ever having heard of. It's a 2009 production from India's Lars von Trier Anurag Kashyap, the director of some of my favorite films of all time. As expected from a Kashyap film, Gulaal was - if anything - one hell of a stylish thing to look at. In some places, I felt a stronger need to just indulge in the visuals and their carefully constructed, imperfect beauty than take notice of the plot. But it is an exciting story in places and especially the finale is very powerful and well-constructed - almost Shakespearian.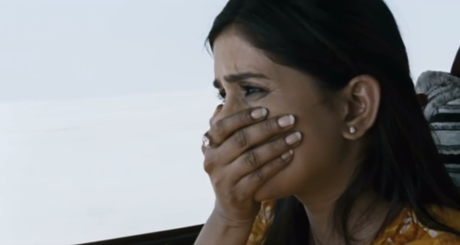 Further down the way, I caught up with this year's Indian Oscar submission The Good Road, also known as "The-film-that-isn't-Lunchbox". Whatever one's personal opinion may be, this is certainly a much less accessible and less known film than the Cannes darling, while it is also a more visually ambitious one. The questions this film raises about fate are very intriguing but also very abstract and the execution can be tiring. Bordering to infuriating, depending on the viewer. Personally, I felt aggressive when I watched it, but I think that's something the makers wanted to evoke in the audience - a strong reaction. It's an interesting film but I still think that it was the wrong choice for the Oscar submission.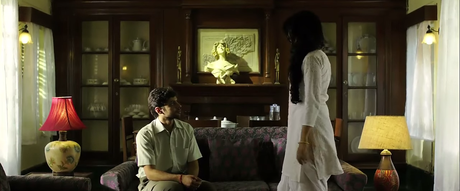 I reached the climax of my two-week marathon with one of 2013's most critically acclaimed Hindi-films, B. A. Pass. It's strange how films with obviously sexual content always appeal to me, or at least make me curious. This one tells the story of a typical MILF scenario; a young boy being seduced by an older woman. However, that's not the truly interesting part and the sex scenes do seem quite staged, although maybe that's how they're supposed to look. At any rate, the protagonist turns into a capable lover and somehow slithers into becoming a kind of male escort for unsatisfied Indian housewives. The rest of the film is about the conflict of that existence and the risks it includes. Like in Gulaal, the ending is very Shakespearian.
In addition to this selection of rather depressing dramas, I also caught up on
 - Ek Tha Tiger (2012): One of those meaningless, crowdpleasing Masala flicks that are a ton of fun once in a while.
 - Lunchbox (2013): The film that should've been submitted to the Oscars and is still delicious on a second view.
 - Lage Raho Munnabhai (2006): It's not as great as some reviews let me think but still adorable. The Indian definition of comedy has definitely (and thankfully) changed since this film was made.
This leaves me a bit paler than before, with swollen eyes and bloodless lips - but I'm still glad I committed to overdosing on Indian drama. I feel braver now, like nothing can ever bring me down this far again. There's something else too, something glittering in the dark of... oh, wait, I know: I think I really feel like watching some of those bollywoodian films again!