I always get too excited when I get my beauty boxes through the door, and tend to forget to take lovely photos to show you all –sorry about that- but here are my three most recent boxes; Feel Unique did announce that this box was indeed their last ever one, which is such a shame as they often included some great products. February has been a good month for beauty boxes –in my opinion- I've been quite happy with the products I've been sent, and the Valentines special by GlossyBox was fab!? What more could we want!?
Overall, I'm very impressed with the Glossyboxes* and the goodies that are inside them. I've only been involved in beauty boxes since just before Christmas, but I am so impressed and I love the excitement of an adult lady goody bag arriving especially for me every month!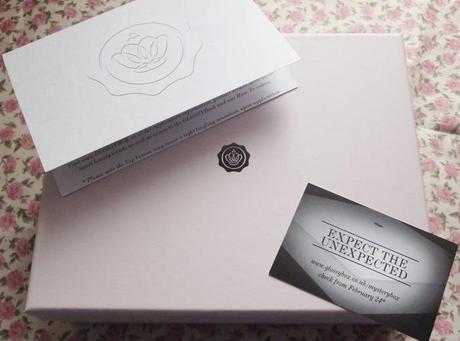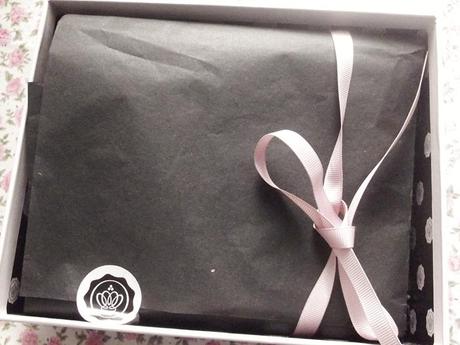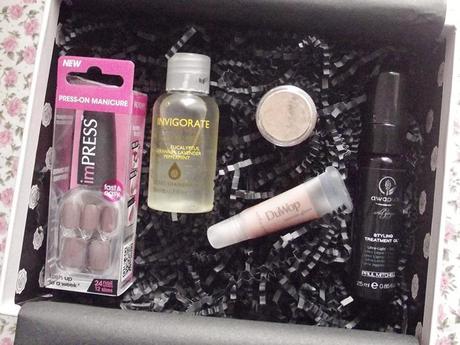 GlossyBox February 2012 goodies:
DuWop Venom Gloss 5ml – Buttercup. A beautiful tingling gloss which tastes divine!
Impress Press-On Manicure – 24 nail covers for instant glam.
Awapuhi by Paul Mitchell Wild Ginger Treatment Oil 25ml – smells gorgeous and has a lovely texture!
BM Beauty Pure Mineral Eeyshadow 1g –Dusty Road. A beautiful bronze shimmery pigment.
Como Shambhala Invigorate Shower Gel 50ml – Smells a bit overpowering but am yet to use it and see results.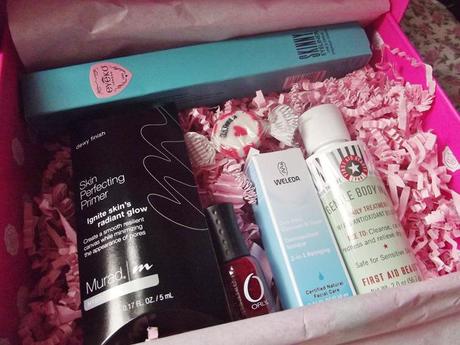 GlossyBox Valentines Special January 2012 goodies:
Eyeko Skinny Eyeliner – Emerald green liner.
Orly Nail Lacquer – Gorgeous deep red shade. Two coats and it's done!
Weleda One Step Cleanser & Toner 10ml – A very small sample.
FAB Gentle Body Wash – I have this in my shower and it doesn't seem to have much scent!
Murad Hybrids Skin Perfecting primer –Dewy Finish. I've used this quite a lot and still have some left!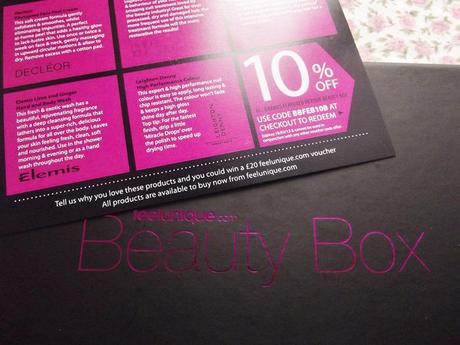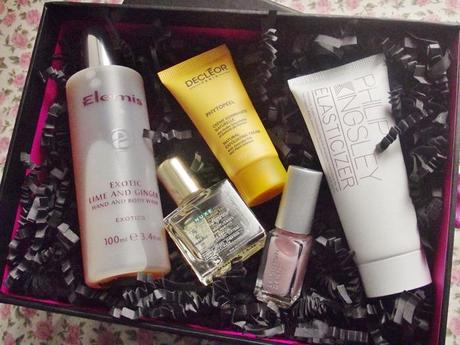 Feel Unique February 2012 (Last box) goodies:
Leighton Denny High Perfomance Colour 4.6ml – Diamond Rose. I love this shade, it looks gorgeous over a nude base!
Decleor Phytopeel Face Peel Cream15ml – Quite a shimmer thick substance which has a light shimmer to it.
Phillip Kingsley Elasticizer 40ml – a pre-shampoo moisture hair treatment which is meant to be amazing. Still yet to try!
Nuxe Huile Prodigieuse Multi-Usage Dry oil 10ml – A gorgeous multi purpose dry oil. I use this on my hair roots and on my body for extra shimmer on an evening.
Elemis Lime and Ginger Hand and Body Wash 100ml – a huge sample of a gorgeous fresh smelly wash. I use this as a body wash rather than hand wash!
Unfortunately I did have to keep this brief and due to university stresses I have not actually tried a lot of the products as of yet. If you like the look/sound of anything that I got I can do separate reviews if they will help! I like receiving requests and suggestions for posts as it is nice to know what you guys like to see here on Inordinately Plush!
Side Note: Keep an eye out for the March GlossyBox as they have something exciting planned for us all! GlossyBox are creating a Mystery Box –ooooerrr- and are keeping it under wraps until tomorrow, Friday February 24th! To find out more visit this link, and if you are struggling to decide which beauty box to subscribe to, take the plunge and treat yourself to a GlossyBox this month!
*PR sample. I do get sent the Glossyboxes, but all my opinions and comments are 100% mine. Had I not been impressed with the GlossyBox service I simply would not review them (I did pay for my Feel Unique subscription however until they stopped).