Arsene Wenger has stated that he will spend money this summer. I welcome this change as Arsenal's squad needs to be refreshed. I think this is the time that Wenger buys top quality players that will come in and challenge the starters. A good number of buys over the past few years were more for depth and Wenger just trying to fill out the squad (Squillaci, Chamakh etc.). This year, Wenger should go ahead and spend 70-75 million on 4 or 5 top quality players. This would be my Summer Shopping list if I were in Arsene Wenger's shoes.
First line of business should be offloading some of the dead weight on this squad. Wenger should get whatever he can get for Nicklas Bendtner, Denilson, Emmanuel Eboue and Manuel Almunia. If Wenger can get 15-20 mill from the sale of those players that would help add to the transfer kitty.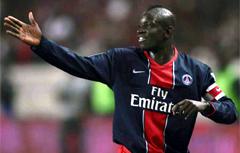 It is obvious that Arsenal needs help in the back. Most have pegged Blackburn's Chris Samba as a likely Arsenal target. I like Samba but I would like to have him more as depth. A player that I know has been on Wenger's radar is PSG's Mamadou Sakho. This guy is a recent French call up and has all of the physical skill and talent to play in the Premier League for years to come. Sakho is only 21 years old and has room to grow as a player. I would like to see Wenger pull the trigger on at least 2 center backs and Sakho needs to be one of them.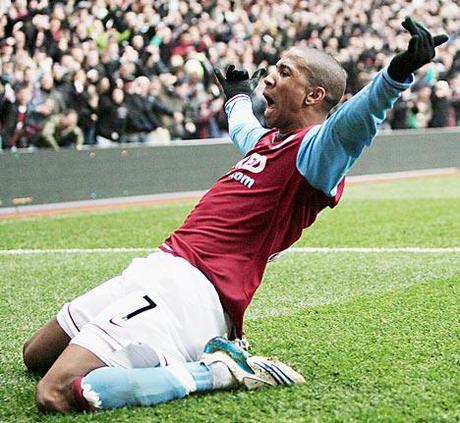 Another position of need for Arsenal is at the wing positions. Arshavin had a poor season by his standards and may be leaving and Walcott was better but is still a bit inconsistent as a player. Lille's Eden Hazard has been on the Wenger radar for years but according to Lille management, Hazard will not be available this summer at any price. With that in mind, I really think Wenger should go ahead and open the checkbook for Aston Villa's Ashley Young. I have been a huge admirer of Young since he burst on to the scene at Villa a few years ago. Young has been pretty much a winger who relied on his lethal crossing ability as well as his speed to dart in from the wing and get shots on net. This season, with a weakened Villa squad, Young has played mostly in the center behind the striker creating chances for others. Now with that experience, Young has more versatility and can play on the wing or in a more attacking midfield/ secondary striker role. This type of versatility is sorely needed on this team and I feel that Young would be a great albeit expensive purchase for Arsenal. I am pretty sure this is just wishful thinking as Young is not even on Wenger's radar.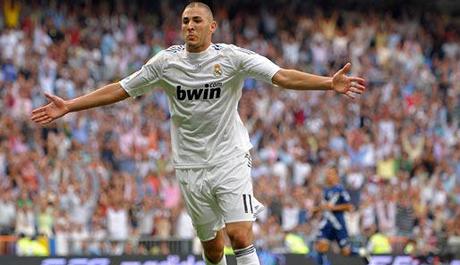 At striker, there is one name that I would really like to see in an Arsenal kit. That person is Real Madrid's Karim Benzema. Benzema had a bounce back season with Real thanks to more playing time due to the long term Gonzalo Higuain injury. I really feel that Real will bring another big name striker in this summer and Benzema will be surplus to requirements. If that is the case, Wenger should run to the phone to make an offer for Benzema. I honestly think that Benzema is wasting away in La Liga. A player with his combination of size, speed and skill needs to be playing in England. Karim would fit in perfectly as the main striker in the Arsenal lineup. RVP can move back to his secondary striker role that he played when Adebayor was here and that would allow him to roam and use his superior skills to help out in the midfield and create chances for others. Plus, with chocolate leg van Persie, we need someone who does not have injury problems and will surely bang in 20 goals a season.