April can mean only one thing... SPRING BEAUTY PRODUCTS HAVE ARRIVED! Oh yeah! OH YEAH!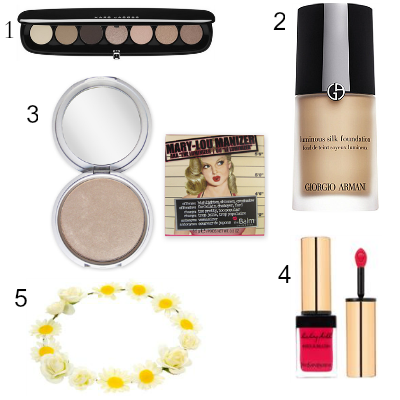 Look at all these pretties!
In at number 1 is Marc Jacobs 'The Lolita' palette.  I saw this on Holly & Beckys youtube channels (Twinklelashes & Talk Becky Talk) and they both loved it and did some swatches and stuff and I just fell in loooove! Who needs a man when Marc Jacobs has a new palette right? No? OKAY!
2 - The Giorgio Armani Luminous Silk Foundation is a big hit with a lot of the beauty industry and so OBVS I need to try it - I saw the shades that were available and the lightest one looked suitable for my skin color but again I'm not sure because I haven't tried it and at £35 it's unlikely I will be buying it anytime soon!
3 - TheBalm Mary-Lou Manizer highlighter. This was recommended by Éstee from Essie Button and as soon as I saw it, I wanted it - I think this is like £16 or so which is quite reasonable so may give this a go this month :)
4 - YSL Baby Doll Kiss & Blush - This is a cheek and lip stain product thingymejiggy - the packaging looks amazing and so obviously I'm convinced it will be the best product of all time (I'm a sucker for packaging!) but this looks really good - there's 12 shades available and I want them all. Not asking for much at all. LOL!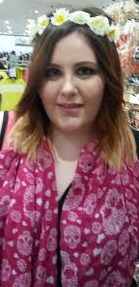 5 - Last but by no means least is this pretty little floral head crown thing from New Look. It's £5.99 and I will be purchasing this when I am next in New Look - I actually tried it on and took a picture in the shop to see if I suited it, but I was in 2 minds as to whether I did so i will put the picture in above and please if you would be so kind, will you let me know in the comments below if you think I should get this or not?
Thank you kindly...
All My Love...
Holly xxx