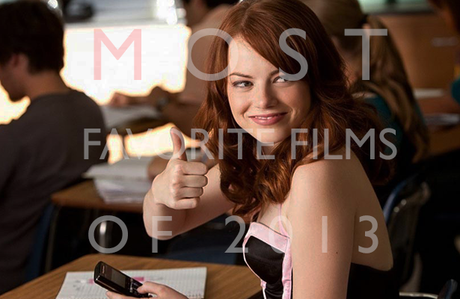 You already know my 9 UNOFFICIALY Least Favorite Films of 2013, now it's time to take a look at the most magnificent, most wonderful, most splendid film viewing experiences that I've had with some movies from the last year.
Let me remind you once more; I have only seen 35 films of 2013 (one more than in the previous list since yesterday's 12 Years a Slave) due to various reasons, I do not claim this list to represent the 'best' of the year nor am I going so far as to make it an official list. That list is going to be published some time at the end of the year. Or perhaps even later, who knows? I'd love to wait until I've seen 100 films from the year but that's a very high aim. Perhaps 50 or 70 will suffice.
But back to the UNOFFICIAL list - let's start with the bottom of the top then, shall we?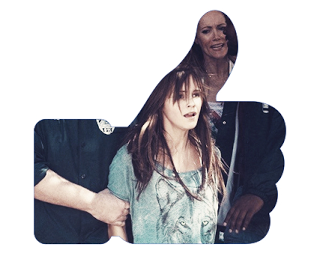 9. The Bling RingThe Emma Watson obsessed person I am, I have been looking forward to this film over months and it surely didn't disappoint me. Even better, it surprised me by being funnier and more poignant than I would ever have expected it to be. The film's social commentary is similar to that of The Wolf of Wall Street, uncovering the audience's dark, secret phantasies by indulging in them. As always in a Sofia Coppola production, any compilation of random screenshots from the film would work well as a VOGUE photo spread (which is a minus for some persons, but I'm a fan of polished-looking films) and the soundtrack in itself is award-worthy.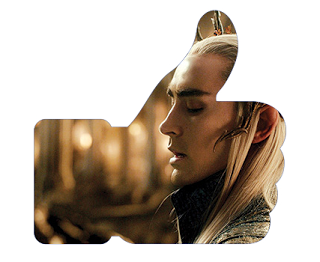 8. The Hobbit: The Desolation of Smaug
I am one of the not-so-many people that enjoyed The Hobbit: An Unexpected Journey, and I'm even more pleased with its sequel. It's been a while since I actually read The Hobbit (almost a decade), so I'm not blinded by my love of the book and yes, I was psyched when I read that there was going to be three movies. Desolation of Smaug 'fixed' some issues of the first film, just like The Two Towers and this year's Catching Fire, making the characters more recognizable and engaging the audience with a more complex plot. I was stunned by the 3D of this film, it was like nothing I had seen before except the Doctor Who Anniversary (if it weren't a TV episode, it would be my #1 on this list) and I have never been as speechless in a cinema as when Benedict Cumberbatch said his first words as Smaug. What a journey this was!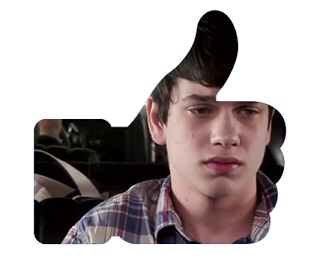 7. The Way, Way Back
You all know how big a fan I am of the ever-intriguing coming-of-age story. This one had the benefit of Sam Rockwell, an honest script with a dash of hopeful wishing and a wonderful lead in Liam James. The awkwardness of the teenage life came across beautifully and the supporting cast is refreshingly great. I wish I would've had the opportunity to work in a place like that water park, I'm sure it would've been amazing. What can I say, this film just felt very natural and very precious to me.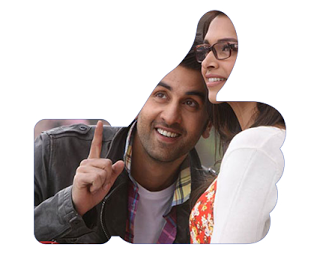 6. Yeh Jawaani Hai Deewani
I pulled a real girly one in this film and bawled my eyes out... during the happy ending! This happens very rarely, believe me - usually I only cry when a character dies or something else very sad is going on in the film. YJHD is the ultimate Bollywood firework for me. It's an old-known concept about opposites attracted to each other and their romantic back-and-forth, underlined by some great song-and-dance sequences. But this film was more; it added a modern feel to the good old Bollywood Blockbuster by not giving everyone a happy ending, giving time for realism before the foreseeable climax and little things like letting characters play 'I have never...'. Far from being a young Indian myself, I sense that it delivered a rather proper depiction of Indian youth. I'm pretty sure I won't see a better Indian film than this anytime soon.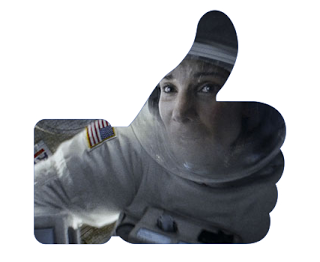 5. Gravity
The inevitable pick for anyone who has seen this film. Gravity was a completely unexpected success for me though, hating the trailers and not being a huge fan of Sandra Bullock. Little did I know what this film would do to me and the world of film.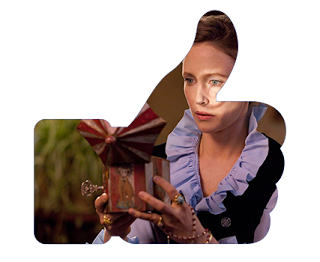 4. The Conjuring
I was also one the people that didn't expect anything great from The Conjuring - and it turned out to be one of my favorite horror films of the decade. I finally have a name for that-hot-guy-from-Girls and I finally know what's the deal about James Wan. The way he set up the atmosphere in this film is amazing, and atmosphere is essentially what horror is about, right? He mixed jump scares and more subtle, deeper scares wonderfully and made me scream more than 10 times in the cinema. That's what I call a good job.



3. This Is the End
'The' ending of 2013 was in this film, and it is worth seeing for that ending in itself. It's also the most fun I've had in a long time - that was before Wolf of Wall Street of course. Everyone in this is hilarious, I love that they agreed to making a fool of themselves and I love the general concept of this film - and that they never lost track of it. Which brings us to the end again. Perfect title, by the way.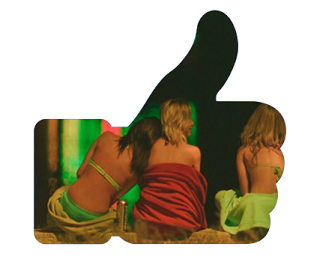 2. Spring Breakers
For a long time, this was my #1 of the year and I never expected it to be overtaken by another film. It's the most colorful, most inspiring, most original film I've seen this year. I don't claim to 'get it' because there are so many things to read out of Spring Breakers, but I try to get it and I love how the impossibility of that makes this film linger in my head for such a long time. What I will say though is; this is a film about friendship and its limits, it's a film about growing up and it's a film about the dark side of the American Dream. And as far as I'm concerned, that's enough to explain why this film is so high in this list.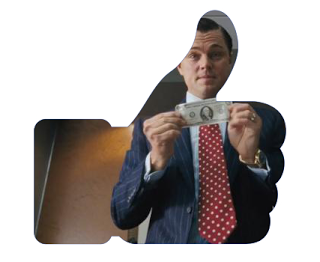 1. The Wolf of Wall Street
Awooooo! The Wolf of Wall Street took me completely aback. I expected a well-crafted, solid, Oscar-winning film - in other words, nothing spectacular. A film that everyone was going to like and that would just be another one of those films you can only describe as 'good'. But it was more. It was raunchy, repulsive and absolutely politically incorrect - and it scratched the surface of moral until there was nothing left but an audience listening to a man who had done horrible things, trying to find out how to do them, wanting - essentially - to be like him. In other words: its not misogynist, it shows a misogynist world, and it doesn't glamourize Belfort's life, it shows his life as it was and the audience decides that it looks 'glamorous'. Just to comment on some of the weird criticism I've read.
Back to you:


What were your least favorite films of 2013? 

(Officially or unofficially)