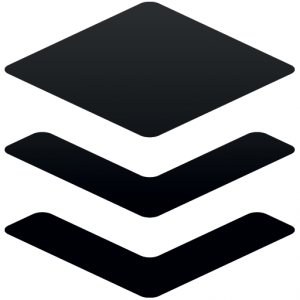 Buffer: Integration with Commun.it and Followerwonk makes it even more awesome!
There are literally hundreds of social media management tools including Tweetdeck, Hootsuite, Buffer, Socialoomph, Tweepi, Socialflow, Sproutsocial, Socialbro, Crowdbooster and Viralheat to name just mention some of the big names.
They all have their place and much of the time the choice is a matter of preference and specific needs.
But to give you an insight I thought I would touch on the five Twitter management tools that I use and discuss the specific responsibilities.
 
Buffer
Nominate what times of the day you want to tweet and then start filling up the queue to have Buffer distribute the next tweet when you want it tweeted. It's simple but awesome.
Why is it awesome?
The thing is, in my case I dedicate a couple of hours each day (generally 6am – 8am) to read through the blogs published overnight and sharing them all within that time frame wouldn't work. Tweeting twenty times between 6am – 8am is going to restrict the number of people I'm reaching and few people are going to want to see me clogging up their feeds. So I spread them out and now thanks to a partnership with Followerwonk this has got a while lot better (see below).
So Buffer is to me a fantastic dsitribution tool.
 
Commun.it
If you read some of the top 5 lists going around you're not likely to see Commun.it but I love it. It's an engagement tool. Check in and it provides you with a 'Prioritised Feed' which includes recent tweets from profiles it suggests you should be engaging with. So the option is to retweet or reply to these prioritised tweets, and of course it has Buffer integration so I don't have to tweet them all at the same time.
But it's more than that. It tells you who you should consider to reply, re-engage, follow, unfollow and it highlights your most recent follows and unfollows.
If you're really keen to get the most out of your twitter activities then you can utilise the 'Monitor Engagement' and Discover New Leads' functions to identify people that have specific keywords in their bios and mention them in their tweets.
 
Followerwonk
Recently purchased by MOZ (formerly SEO Moz) to add to its growing suite of inbound marketing tools. Followerwonk is exclusively a Twitter tool that allows you to search Twitter bios and so much more.
I use it regularly for @onqmarketing and for clients to identify a list of Twitter users to follow. A list can be collected by utilising a number of features including:
- Searching Twitter bios
- Identifying up to three key influencers and analysing who they all follow and who follows them
You can also use Followerwonk to analyze your own followers, where they're from and when they spend time tweeting. The latter feature is now used in a partnership with Buffer. So we can analyze when your followers are tweeting and then use this information to create the perfect Buffer schedule, all by the click of a button.
 
Paper.li
Not a management tool but a great service contributing to the success of a Twitter profile. The free Paper.li service collates big news as tweeted by those that you follow and publishes a digital newspaper that is automatically tweeted at the same time each day along with mentioning top contributors.
It's a good way of ensuring there is regular activity for your Twitter profile but the key is the fact that it helps you engage with different users everyday, often being retweeted and thus engaging you with another tweep.
 
Tweet Old Post
Again not a Twitter tool of sorts but a WordPress plugin. Activate it, configure your Tweet Old Post settings and the plugin will automatically tweet one of your posts. It's a great way again to ensure regular activity and more importantly try and revive some of your old content. Remember, we're looking to get our content clicked on and shared more often and this plugin does the trick just nicely.
 
If you have any Twitter tools that you use to manage your profile please let us know in the comments. Perhaps you prefer to use Hootsuite? I'm sure it's a glaring omission for many readers managing a Twitter profile. I was there until Buffer got a whole lot better.