This is the third year I've been involved with Eat Drink Perth and I absolutely love the buzz this month long food festival brings to the City of Perth.
There's been so much development in the Perth food & bar scene in the last two years and I'm excited that Perth is finally catching up to the rest of Australia. It has been refreshing to find kitchens open beyond 8pm and the Perth bar scene is also well on its way with many after work and weekend drinking options to choose from (my favs in the city are Mechanics Institute, Frisk, Ezra Pound, The Stables Bar & The Laneway Lounge).
With so much on offer in the city, each Eat Drink Perth I've been focussing on something different. Last year, together with five of my friends we got through 24 days of coffee following Eat Drink Perth's coffee guide which was awesome as we discovered new gems we wouldn't have otherwise come across. The year prior I was blown away by Amuse's dessert degustation and did a whole lot of drinking

You can check out all my Eat Drink Perth posts here.
These are my Top 5 Eat Drink Perth picks for 2014…

#1 Eat Drink Perth Perth Food Truck Rumble – Sunday April 13 from 11am @ Perth Cultural Centre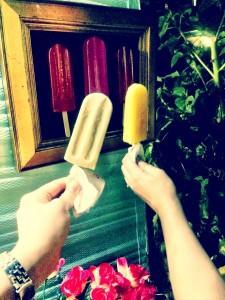 With all the new Farmer's and Twilight Markets popping up throughout Perth this year, I've been a bit obsessed with street food. So needless to say I'll be heading to the
Food Truck Rumble
organised by fellow Perth food blogger Blue Apocalypse on April 13 with an empty stomach.
I've already mapped out my food truck eating plan…
I think I'm going to need a good eating buddy so we can share everything…there's 16 food trucks to try!! And I'm heading to Andersen Cacao's organic chocolate making class after!
#2 Eat Drink Perth Progressive Heartbeat Tour – Monday & Tuesdays 6:30pm in April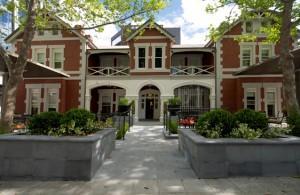 I've been forever meaning to go on
Two Feet and a Heartbeat's
 guided walking tours so my fav Perth Gluten Free blogger
Chomp Chomp
and I are all booked in for their Eat Drink Perth progressive dinner on Monday April 14. I can't wait to enjoy a course at Lamont's, The Terrace Hotel and The Butterworth.
The tour is $150 per person and includes a three-course meal and a matching drink at each venue. I'm excited that Two Feet and a Heartbeat have managed to organise mocktails to match my meals

The walking I'm sure will help free up the tummy space!
#3 Eat Drink Perth Launch Event – First Feast 6:30pm @ Brookfield Monday March 31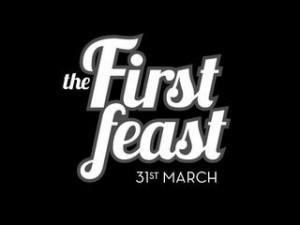 Eat Drink Perth's first feast has a fabulous foodie line up with all venues working together with celebrity chef Matt Golinski to develop a menu that is nothing short of amazing! 
The lobby of the Brookfield Place 45 level commercial office tower will be transformed to accommodate long table dining, as guests are taken on a tasting tour through the various venues within the precinct.
Beginning the evening under the stars, pre-­dinner cocktails will be provided by Bar Lafayette and Choo Choo's. Followed by entrée from Sushia Izakaya and Bar; a main course by The Trustee Bar and Bistro and dessert by Print Hall. The night will close with a cheese course by The Heritage Brasserie, and Bobeche's famous teapot cocktails (best tea I've ever had).
Tickets are $275, see my First Feast event listing for booking details.
#4 Man VS Meatball Eating Competition 5:30pm April 10 @ Lalla Rookh
I love a good eating competition! So for those of you with a big appetite or if you know of anyone that can really eat, be sure to enter Lalla Rookh's Man VS Meatball Eating Competition on April 10

email 
[email protected]
for a nomination form if you're game.
#5 Eat Drink Perth finale Taste of Perth May 2 – 4 @ Langley Park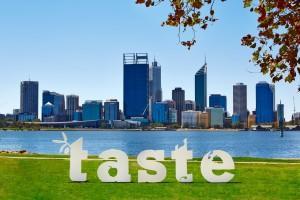 It's so exciting that Perth has attracted the world's greatest restaurant festival! Taste of Perth will be the closing event for Eat Drink Perth and will bring the hottest of Perth's restaurant scene to Langley Park. Check out my Taste of Perth event listingfor more info.
I will also be giving away 5 double passes to Taste of Perth soon so watch this space!
Follow my Eat Drink Perth musings on foodie cravings and Eat Drink Perth's website for more food festivities. Be sure to also check out my Perth foodie news & events page for Eat Drink Perth and other events as they are submitted by Perth food businesses.