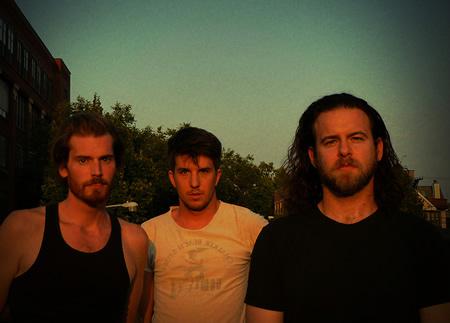 Chicago trio Mutts loves Tom Waits, sharing a passion for rough vocals. The band released three EP's leading up to their new full-length Pray for Rain. They proof that it's possible rock out without using electric guitars. An assorted array of keyboards comes howling out of the speakers, riding on top of loud-as-fuck rhythm section.Mike Maimone fires off his lyrics like pissed off Nick Cave in a blues mood. The music has bits of early Deep Purple (Not Ready) and the Spencer Davis Group (Blind Truth) and even a bit of Supertramp (Done It Again).
Mutts are like a bunch of tigers: rare, dangerous, but lovable when treated right.
Mutts:
Rob Buckstaff: bass, drums
Mike Maimone: keyboards, vocals
Chris Pagnani: drums

Pray for Rain is a self-released album. Buy it from the band's website. The digital version is free.
Tracks:
Fool
Not Ready
DOB
Save Us
Throwback
Blind Truth
Done it Again
Real Bright
Jessy
Show of the Century
Putting on a Show
Live dates:
01/19 Uncommon Ground on Devon Ave. (acoustic piano & upright bass show), Chicago, IL
01/23 The Empty Bottle, Chicago, IL
02/04 Firebird, St Louis, MO
02/17 Otto's, Dekalb, IL
02/18 Rme Hall, Davenport, IA
02/24 Kryptonite, Rockford, IL
02/25 The Mill, Iowa City, IA
03/08 Cedars Lounge, Youngstown, OH
03/10 Rockwood Music Hall, New York, NY
03/23 Riverwest Public House Cooperative, Milwaukee, WI
03/25 Swing State, Lake Villa, IL