If you are planning to have a super bowl party, you need to plan the menu in advance. You would love to please your guests with the exotic food served. However, this time go for considering the health aspects of the food items too, along with their taste. The "National Restaurant Association" states that the healthy foods like salads, pizza, dips, salsa and the likes are the "must have foods" in such an occasion.These foods are not only yummy but are also good for health. So, have these great foods in your super bowl party and let your guests admire you. 
Salsa:Salsa is a tasty food with its ingredients being cilantro, peppers, onions and tomatoes. It is a diet enriched with veggies, which can fight several diseases like obesity and heart disease. Even a small amount of salsa is quite healthy and acts like a serving of nutritious vegetables. Your guests are certain to enjoy this healthy food. Serve the salsa with chips of wholegrain tortilla. Alternatively, you can serve it with some colorful pepper slices to increase the intake of veggies.Guacamole:Avocadoes form the primary ingredient in guacamole. The food item is enriched with potassium, vitamin E, dietary fiber and many other beneficial compounds. This "avocado green onion party dip" is quite good for health and delicious too. You can also add chopped avocadoes in salsa to make it healthier.Nuts:Research shows that taking 1.5 ounces of nuts each day reduces risks of heart diseases. Nuts also lower the level of bad cholesterol, i.e., LDL cholesterol in blood. Offer some pistachios, walnuts and almonds to your guests in the party. These have low levels of saturated fats.
Offer Unshelled Nuts to your Guests in the Party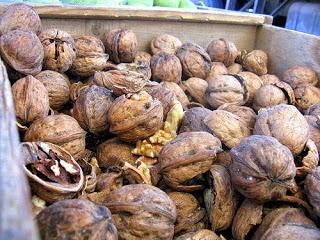 Pizza:Pizza is certainly a great food to have at a party. Make the food more interesting with adding delicious toppings. But a large pizza topped up with meat forms a large amount of calories. Instead, offer your guests a thinner slice of pizza topped up with only vegetables. Thisw would significantly icut down the intake of calories, while offering great taste.Salad:Have a good amount of salad for the party. Salad is enriched with fiber and phyto chemicals that are quite healthy for the heart. Offer a salad that is loaded with romaine lettuce, sweet raisins and shredded carrots that are rich in beta-carotene. Put a sweet dressing of honey mustard to the salad. It would really make a delicious dish full of the vital nutrients.You can prepare such dishes at your home itself. However, if you want to get it from outside, that would also be quite easy. There are several catering companies which can take the responsibly of preparing all your desired foods for the party. Catering companies Charleston sc can not only provide you the foods in your menu,. But also organize the entire party from its beginning till the end.
Salads are enriched with Vegetables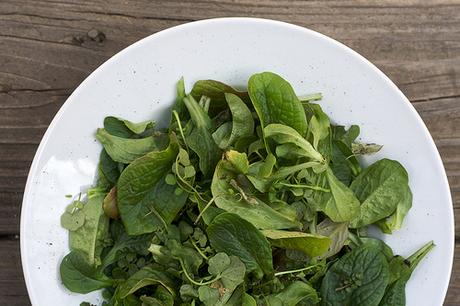 Conclusion:Add interest to your super bowl party with the delicious foods that have a healthy side too. Your guests would certainly be pleased to have the finger licking foods that are loaded with so many health benefits.Summary: If you are deciding the menu of your party, go for the food items that are not only tasty but are also good for health. There are several catering companies that can help you to decide and prepare such food items.