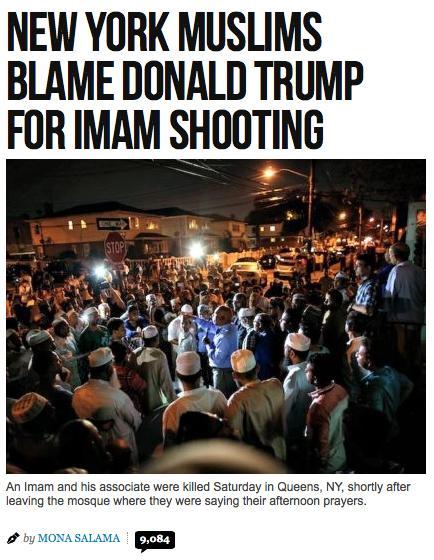 Top story on Breitbart this morning 08-14-2016
Donald Trump to blame? Really? The police sketch of the shooter does not look like the stereotype of a Trump supporter, whatever a Trump supporter is supposed to look like. 
Muslims will hold a grudge forever
That is why the press and the government are afraid to tell the truth about them. Yes, of course, there are many muslims who do not want to murder or to enter into war. These are the much lauded moderates, but when they are truly moderate (non-Sharia), it is because they are not serious about their faith, like Pelosi Catholics.
Okay media types, whatever you do, don't make the muslims mad. (sarc)
♞