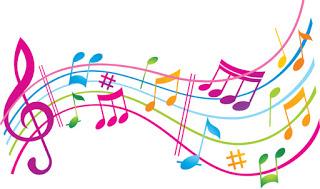 "If music be the food of love, play on…" Twelfth Night, William Shakespeare.  
Lots of us have an 'Our Song' or a piece of music which is meaningful and special, above and beyond all others. I find it uplifting when something significant comes on the radio and transports me back in time. If that particular time was happy, it's nice to re-live that fond memory. If it belongs to a dark time, it's good to reflect on how we coped and what changed. Challenges and experiences make us who we are.
I love music. I grew up with Sing Something Simple on Sundays long before the contents of the pub juke-box became important to me. My mother listened to the wireless Light Programme or played records, so I was effectively drip-fed her favourites. Tommy Steele's Little White Bull, Acker Bilk's Stranger on the Shore, Anthony Newley, Billy Fury, Neil Sedaka, Dusty Springfield, Joe Loss and his Orchestra, Elvis, and of course Russ Conway, amongst others. This was before The Beatles. She was young and trendy, my mom. I still have her record collection and just looking at them brings back childhood memories. There are lots of Russ Conway, singles and a couple of LPs. I don't know if they were called albums in the 1950s. I think I've mentioned before that Russ Conway was responsible for me longing to learn to play the piano. I wanted to lift the lid on the old upright in the concert room and make music come out of it, not the out of tune honky tonk sound that someone knocked out of it on a Saturday night. What a blessing a juke-box was in later years.
I had years of classical training but I do not have musical talent. Occasionally I play on our electric piano, a cast off from a very talented nephew with a music degree. Our son can play piano, keyboard, guitar and bass, all perfectly well by ear. He's amazing at that. Our daughter has a beautiful singing voice.
The first album I bought was The Rolling Stones, Through the Past, Darkly. The second was The Moody Blues, A Question of Balance followed quickly by In Search of the Lost Chord as I discovered there was MBs stuff I needed to catch up with.
The pub juke-box and The Moody Blues was and is the soundtrack to my life, as it constantly grows. No juke-box now, but the radio is always on, or a CD, YouTube or MP3. Music will always surround me, in any form.
When I was fortunate to meet Moody Blues bassist, singer, song-writer, John Lodge, I took the opportunity to tell him how glad I was that he had included 'Saved by the Music' in his solo tour. It is a song that means so much.
Hymns have their place amongst my favourites. As a child I was more than happy to sing in church. As an adult, I enjoyed teaching my Sunday School class new songs or hymns. It was a small group but they were enthusiastic and we had lots of fun.
  When I started to write this poem, it seemed to grow legs and run off taking with it all the thoughts that were buzzing round my head. As a result, it is more personal than I intended, but what it is, is me.     My Music  Music, my music, my loud surround sound, I smiled and sang as my nemesis frowned. Her eyes swept my room, not an inch unexplored, But for now, my feelings were carefully stored. I'm with The Moodies In Search of the Lost Chord.   I made that room spotlessly clean and sparkly While the Stones carried on, Through the Past, Darkly; Then busied myself with the next task to hand And wasted no effort to understand Her jealous resentment or what might be planned.   I'd given up wond'ring what she even means As I sewed fabric flowers on my old jeans. And Stevie belted out For Once in my Life And I join in fully, like he knows my strife. We could have slashed the atmosphere with a knife.   All I was saying was Give Peace a Chance. I'm off at the weekend to spend time in France, Away from that border-line aggression When she hits the drinks in rapid succession Attempting to cover her sick obsession.   Music, my music, my means of survival And sanity, with her hasty arrival. Bad mem'ries and nightmares, too much have amassed, But those times are now long since gone, in the past, And I'm Saved by the Music, myself, at last.   PMW 2019 Thanks for reading, Pam x
Email This
BlogThis!
Share to Twitter
Share to Facebook
Reactions: