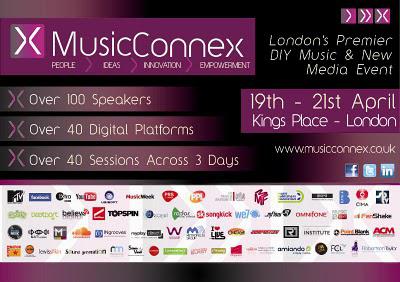 This is a little different from what we usually have here on Pelski: it's an exciting music conference for those who are a part of the music industry or interested in being a part of it, focusing on the digital sides of marketing. Anyone who is interested in developing a career in music through their own enterprise, or companies that are active within the music space shouldn't miss out. We've also got a huge ticket discount for Pelski readers. As well as bands and music managers, there'll also be a huge array of CEOs from the likes of Beatport, Soundcloud and Spotify.
Music Connex
MusicConnex is a 3-day (19th -21st April 2011) comprehensive insight into the music and new media industry and its relationship to other creative industries. The event gives people the opportunisty to experience, learn and engage with senior level industry executives, digital services and other creative minded artist/producers – all under one roof. The event is to take place at the award winning Kings Place; a state-of-the-art Multi Media venue in London, which contains the first public concert hall to be built in Central London since the completion of the Barbican Concert Hall in 1982.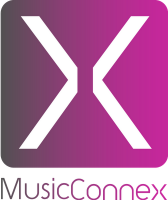 There are over 100 speakers confirmed and it's a great oppertunity to find all these heads important figures in the industry in one place. The event shouls promote social networking, informative discussion and inspiration amongst emerging and established music acts and new media. Embracing how the digital revolution has forever changed how we consume music, providing alternative routes to market, MusicConnex bridges the gap between innovative Acts looking to establish a career in the music industry, and the sophisticated tools with which to achieve this. In short, the conference could provide invaluable advice on how to promote artists, labels, boutique's, club nights, etc.
There will be some incredible high profile names and senior execs across the music and digital industries not to mention media industries including the BBC and The Guardian. And most digital platforms are on board including Soundcloud, Spotify, Beatport, Facebook, Youtube, Mix Cloud, Top Spin and plenty more.
The audience will be a combination of Graduates, Independent Artists, Managers, Brands, Digital platforms/Entrepreneurs and Music industry professionals.
The conference - created by music professionals for music professionals - will expose artists to the wealth of the industry's key players allowing them to gain insight from legendary keynote speakers and seminars by Facebook and Youtube. At night MusicConnex will host showcases of musical acts from around home and abroad at numerous locations in and around the Kings Cross area.
N.B: type the code PELSKIDEAL1  into the website for a whopping great discount on the ticket rate of £75.00 for individuals including VAT (reduced from £199).