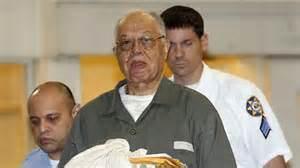 Going to jail for a long time…
Convicted Pennsylvania abortion doctor gets life in prison
Fox News: Philadelphia abortion doctor convicted of killing three babies who were born alive in his grimy clinic agreed Tuesday to give up his right to an appeal and faces life in prison but will be spared a death sentence.
Dr. Kermit Gosnell, 72, was found guilty Monday of first-degree murder in the  deaths of the babies who were delivered alive and killed with scissors.
In a case that became a flashpoint in the nation's abortion debate, former clinic employees testified that Gosnell routinely performed illegal abortions past Pennsylvania's 24-week limit, that he delivered babies who were still moving, whimpering or breathing, and that he and his assistants dispatched the newborns by "snipping" their spines, as he referred to it.
Prosecutors agreed to two life sentences without parole, and Gosnell was to be sentenced Wednesday in the death of the third baby, an involuntary  manslaughter conviction in the death of a patient and hundreds of lesser  counts.
Prosecutors had sought the death penalty because Gosnell killed more than one  person, and his victims were especially vulnerable given their age. But Gosnell's own advanced age had made it unlikely he would ever be executed before  his appeals ran out.
Gosnell has said he considered himself a pioneering inner-city doctor who  helped desperate women get late-term abortions. Defense lawyer Jack McMahon said  before the sentencing deal that his client's bid for acquittal was a battle.
Read the rest here.
In looking at the comments on HuffPo, the majority are against Gosnell, thank goodness! But there are a few that are defending the doctor, blaming conservatives or the pregnant women themselves. Take a look:
If the conservatives get their way, there will be many more just like him. This is a perfect example of why we need to make sure quality medical care is available to women.
Kermit Gosnell is the result of anti-choice attacks on women.
Pro choice.
I feel bad for the doctor, what he did etc. There is no victory in this.
I have no problem with what he was doing. To me it's the same as abortion, which I think should not only be legal, but be completely free. I'm a man, so it's my opinion that my opinion doesn't really matter on this issue. There's already too many human beings on the planet we don't need more, certainly not more who's mothers who can't or don't want to raise them well.
Dear pro-birthers, keep making abortion harder to get and this will happen more and more.
This is what happens when you deny healthcare to the poor and illegal aliens.
I don't condone the death penalty by no means… But what I can't understand that these women went to this man and asked for an abortion and then state prosecuted him and slapped a life sentence.
Didn't follow the trial but if every doctor who lost a client following an operation was found guilty of murder, we soon would have no one entering the medical profession. Had I been on his jury or that of the doctor who took care of Michael Jackson, I'd have found them both not guilty.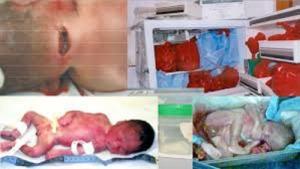 "Feel bad for the doctor"
Shameful…
DCG