A few weeks ago Juli our daughter woke up at about three o'clock in the morning, she cried and told me she had a stomachache. I took her to the bathroom, (which turned out we had to do more than once that night). She was sad and I was troubled. I stayed with her in her bed that night. I placed my hand on her little belly and asked her if she would let me ask Jesus to remove the pain. "Yes, Mommy, pray that my stomach will be well again". I began to pray, but it did not take long until her stomach cramped and she needed to go to the bathroom again. When we got back to bed she said as she took my hand and placed it on her belly. "Mommy please pray! So the pain will go away." That is how we spend the night, I prayed and she needed to go back to the toilet.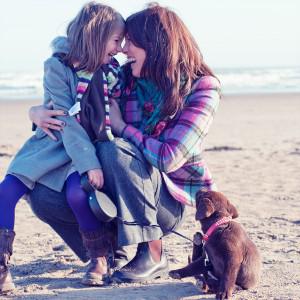 Finally we must have fallen asleep; we woke up by the noise of the rest of the family. Her stomach was still not ok, but at least the pain was gone and Juli's smile was back. I thought she was on her way to be better. But the very next night she woke up again with the same pain. I once again walked her to the bathroom. Now I was worried for real, so now I had to pray for her stomach and my own concerns. It says in the Bible "Love casts out all fear." I know is easier said than done to trust and believe it this word in reality. But with my decision to trust the Bible one hundred percent and by my decision to have the Bible as my guide for my life, I must trust God. And if God says that fear is not something he IS and he wants me to fill my tired mind with in the middle of the night. Then it is true. Obviously I had some things to pray that night, ask for forgiveness because I let myself become worried. Also I needed to pray that God would fill me with His peace and His love that casts out fear.
Just Pray!
July repeated her words, "Mother, pray for my stomach." Her words filled me with love. There I was in the middle of the night in my daughter's bed and she asked me to turn to God, the Creator, and the Father! It was amazing and I was moved. We went to sleep. I must have prayed lively and vivid before I went to sleep, for I woke up not by the boys in the room next door. But by my daughter who was mimicking me and my devotional prayers from last night. With Empathy and compassion she recited my words, not words of our language, but the words of my prayer language. My tongues. She looked at me and laughed: Mom this is how you sound like you when you talk to God! Malla kalla mallanroos!
And she giggled off phrases I had never heard before. "Unbelievable mommy that God can hear and understand what you say! And then she laughed again. I looked at her and thought, oh, how I love this kid! Then it struck me that God also hears and understands thoughts. I could have chosen to be embarrassed by her imitation or perhaps tried to seriously give her a little teaching on Tongues. But to see her happy smile and to realize that my prayers from last night had had an impact both in her physical body but also in her spiritual body did the teaching itself. So I could just join her fascination about God and His ability to understand us. "Yes Juli! It is wonderful that God can hear everything we say, even when we say kalla mallanroos kalla mallanroos."
Two nights with tummy pain changed my life and I know the Spirit planted some wonderful seeds of expectations in my daughter's life. Plant some seeds in your child's "Prayer Garden" by Inviting them into your own prayer life, let the kids be involved and be inspired by your words, your prayers, and your desires. And inspire them by your relationship with the Creator. Let them be blessed by your growth! It is not only God, who takes part in your words and prayer life. No, people around you both young and old do it as well,