So you have to work on multiple applications, and want to keep it open all the time. But then if we look at our taskbar then it's a big mess with so many apps lying there on taskbar. Nothing is organized. So it's a good idea to learn a new trick ie. You can create Multiple Virtual Desktops in Windows 10, if you don't know it yet.
Why create multiple desktops ?
Windows 10 allows you to create multiple virtual desktops. Consider your apps as part of different logical tasks and should not interfere with each other.
Eg. you are watching youtube videos, doing some search related to some movies, songs etc. so in this case, it's good to separate it out from your work environment and get it organized properly.
So, here you can create different desktops for different logical tasks. Consider that you want to present something and show your desktop during a meeting. In this case, you can move all other apps to another desktop and just share your desktop, you can share all your desktop, other apps won't be visible to viewers. Even you don't have to close it, just because of full screen sharing.
Isn't it awesome ?
If you are with me till this point, then do not forget to subscribe to my YouTube channel and hit the like button to like the video.
So, to create multiple desktops, press " Windows key + tab" button or " Task view " icons from your taskbar.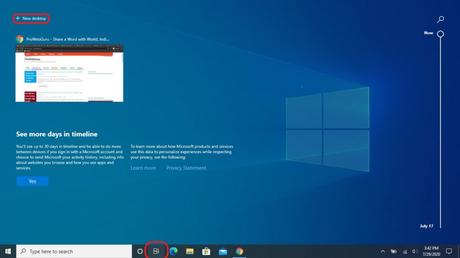 Windows 10 Virtual Multiple Desktops Creation Tutorial
"New desktop" Option
Once you press that, you will see an option to create " New desktop ". Click on it, it will create another desktop, and so on.
Have a look at following video to see "how to create multiple virtual desktops in window 10 operating system" in action.
Also have a look at my YouTube channel for more videos - https://www.youtube.com/channel/UCN8Bi26Pa_cpo4m35R135nQ
Move apps to another desktop
You can also move apps from one desktop to another and even delete desktops. Its useful even during meetings, eg. say you want to present something, then you can move all your apps to other desktops and show only the one app which you want to present.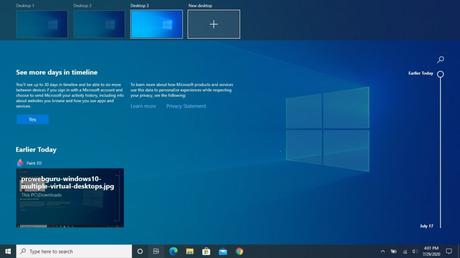 How To Create Free Virtual Multiple Desktops In Windows 10
What if I delete all desktops ?
If all desktops are deleted, then all apps are moved to the primary desktop.
I hope you liked the above tutorial about multiple virtual desktop creation and video, please do subscribe and press the bell icon to get updates about all future videos.
Thank you and by now.