For many families, porridge is the breakfast of choice on busy mornings. It requires just minutes to cook, there's no chopping or peeling involved, and there's just minimal washup. Moreover, it's healthy and can be customized to make it appealing to the pickiest eater in your family!
While oats is the most popular option for porridge, a lot of people are slowly including other grains and millets into their diet, and porridge is one of the easiest ways to have them. Today's recipe is about one such porridge which includes not just one or two grains, but six different kinds of millet, three grains and an assortment of nuts and seeds. Here's a quick look at the various nutritional benefits of these ingredients:
Barnyard Millet/Jhangora - Least carbohydrate content of all millets, good for weight loss
Finger Millet/Ragi/Nachni - High in calcium for healthy bones and teeth
Foxtail Millet/Kangni - Reduces cholesterol, aids digestion
Kodo Millet/Kodra - Medicinal benefits like quick healing of woulds
Little Millet/Kutki - Rich in thiamine and antioxidants
Pearl Millet/Bajra - Grain with the highest protein content, good for strength and growth
Sorghum/Jowar - High levels of magnesium, helps absorption of calcium
Corn - High fiber, promotes healthy bacteria in the gut
Sago/Sabudana - Increases energy, boosts bone & muscle health
Horsegram - Has body fat-reducing properties
Sesame Seeds - Rich in trace minerals like manganese, phosphorous, magnesium, zinc etc.
Almonds - Full of healthy fats; aids brain development
Pistachios - Rich source of antioxidants, good for skin
Cashew nuts - Boosts immunity
Wow, with so many health benefits, this is one porridge recipe you must try!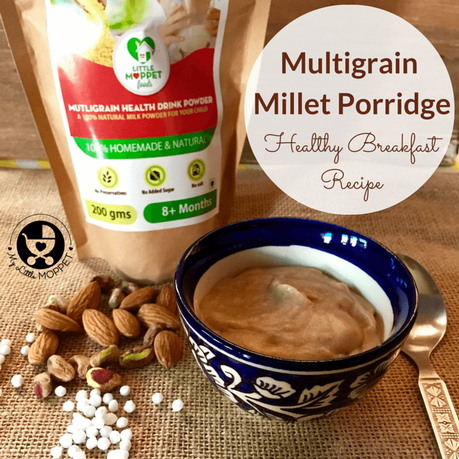 Ingredients:
Method:
1. Mix 2 tablespoons of Multigrain Health Drink powder in 1 cup of water in a pan.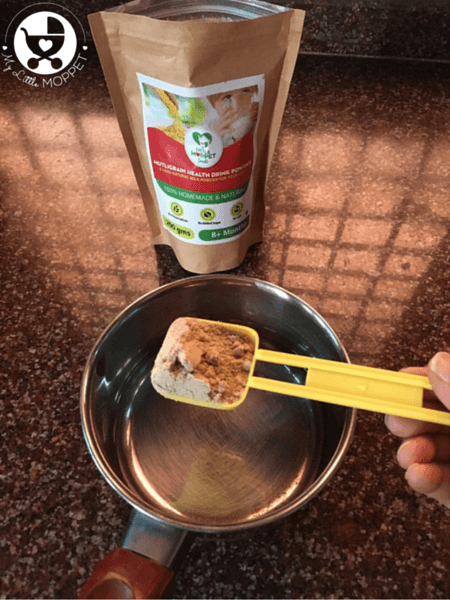 2. Use a whisk to dissolve the powder and ensure there are no lumps.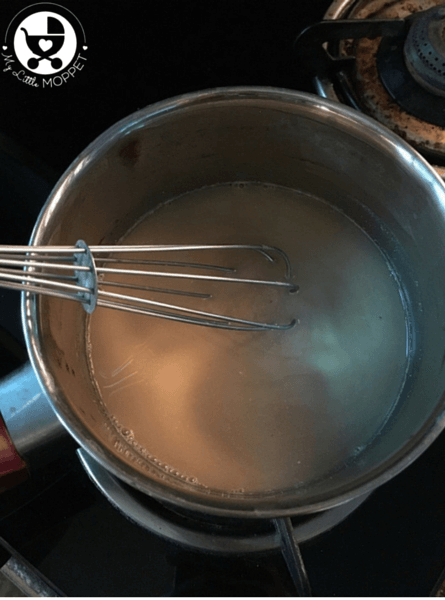 3. Cook the mixture on a low flame for 5-10 minutes. Whisk in between to ensure it stays smooth.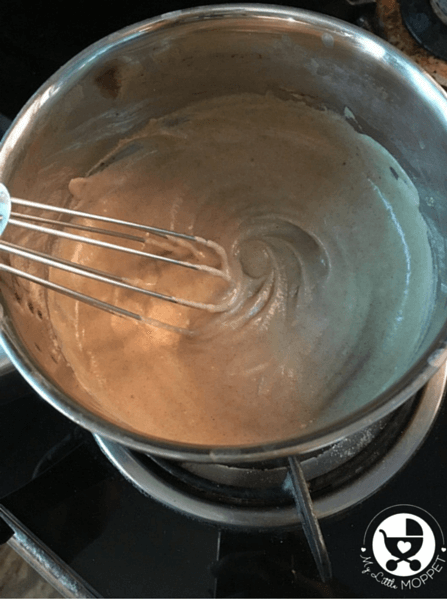 4. Transfer to a bowl and serve hot.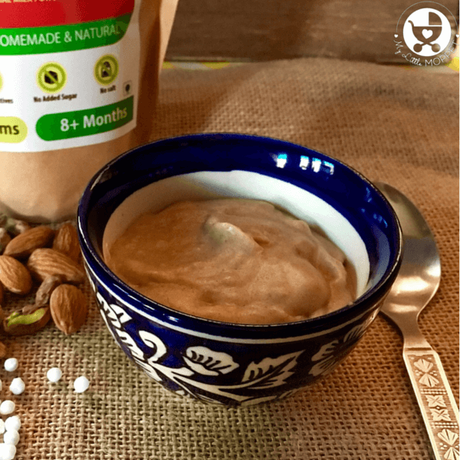 You can customize this in a number of ways. You can add sugar, honey or jaggery, but do remember that sugar and honey are not suitable for babies under one. You can also sprinkle some chopped nuts or dry fruit for added crunch. This porridge is full of whole grains and is guaranteed to keep you full till lunchtime, so you can be fully energetic and productive through the day!
Multigrain Millet Porridge Recipe