Bananas are a favorite with most kids throughout the year and why wouldn't they be? They're easy to peel, have no seeds and don't even need teeth! Bananas are naturally sweet, making them a popular finger food for weaning babies and the texture makes them suitable for a variety of recipes. Since it's summer and kids are more likely to drink nutrition than eat it, we have a yummy and healthy multigrain banana milkshake recipe. Yummy because it's got bananas and jaggery, and nutritious because it's got the combined super powers of whole grains and assorted nuts and seeds. What more could you want in a milkshake?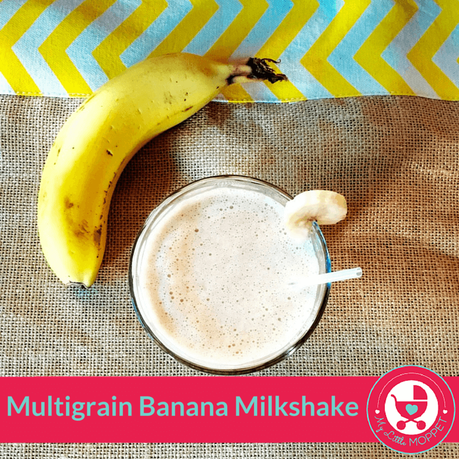 Ingredients: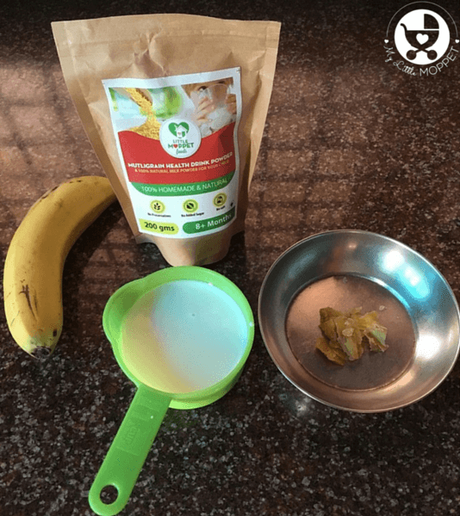 Method:
1. Boil 1/8 cup of milk, add 2 tbsp of multigrain health drink powder and stir well till it dissolves. Let this mixture cool.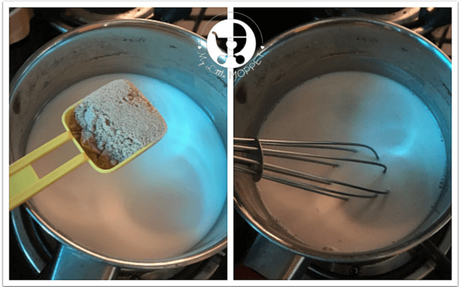 2. Meanwhile, peel the banana and chop them into small pieces.
3. Add banana pieces, jaggery, milk-multigrain powder paste and the rest of the cold milk and blend well.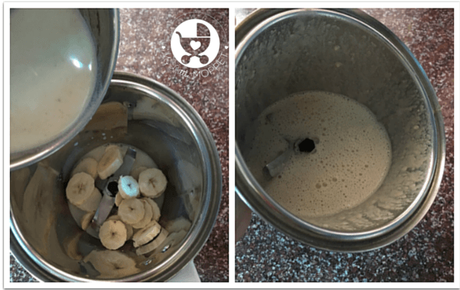 4. Chill and serve. Add ice cubes if you like.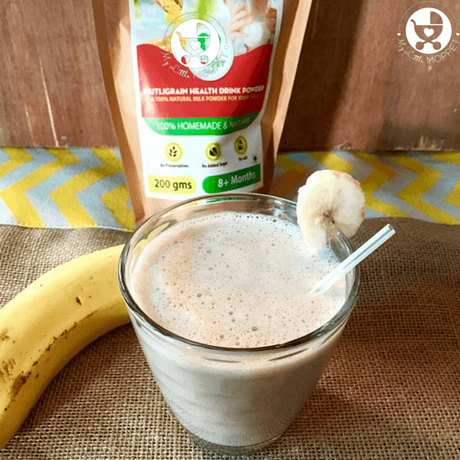 If your bananas are very sweet, you can even skip the jaggery, but we'd recommend avoiding sugar. You may also like our Banana Walnut Milkshake. This is one milkshake that your kids will not refuse, so do try it out!