A few weeks ago I was on Pinterest and I came across some photos of a recycled paper basket made by an exceptional artist by the name of Flavia Lovatelli. A little more digging and I found a treasure trove of paper delights in her Etsy store – Artesa.
Originally from Lima, Peru, Flavia now resides in the United States. At the core of her creative philosophy is her determination to reuse and recycle common household goods. "I am and have always been very earthy, love nature and want to keep my earth in top shape, for the future of our children who will inherit it from us. I try to make all my stuff from recycled goods; my jewelry usually has some piece or part that has been recycled from another broken or discarded piece of jewelry. My baskets are made from recycled paper, and the kids and I make wonderful flowers from recycled egg cartons and lemon peels and so on."
Here are just a couple of pieces from her store.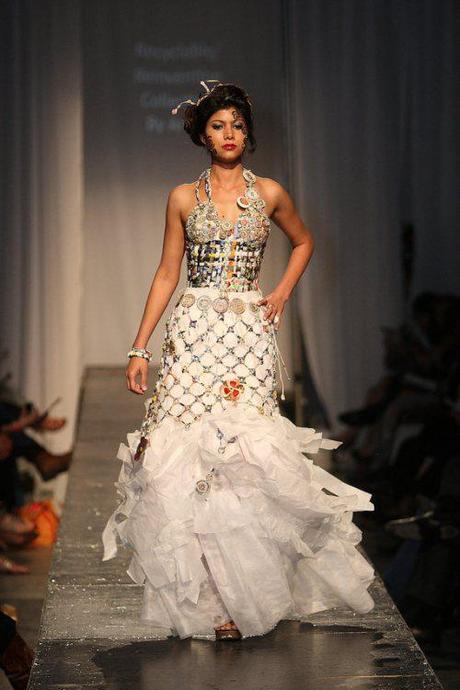 This is an amazing recycled paper dress featuring a bustier made
from woven magazines and paper beads, a skirt fashioned from large
coils of paper and an underskirt of white tissue paper. Flavia
calls it her masterpiece and I really have to agree with her.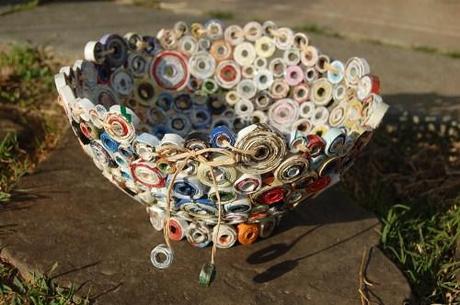 In her product description Flavia says that a lot of work goes
into creating these paper baskets. Each coil consists of hand cut
paper strips that are rolled, flattened and then coiled. It may be
time consuming but the end result is stunning.
{Image credit: Artesa (http://www.etsy.com/shop/Artesa?ref=pr_shop)}
Krissy | Pretty Paper Things