Sometimes I come across a piece of art that makes me gasp in wonder. I stare at it intently (head cocked to the side) and I wonder how long it took to make. It's so intricate! So amazing! I'm amazed that anyone has the patience to complete it. The most recent gasp-inducing art was created by Annie Vought.
Annie recreates old handwritten letters in cut paper. Take a second to think about that because the premise is really quite amazing. She meticulously recreates each handwritten note, taking out all the negative spaces with her trusty Exact-o knife. All that is left are the words. Everything else is stripped away. It's as if she has plucked them out of the moment they were written and re-purposed them for a different adventure. I just can't get over how awesome that concept is.
Here's what Annie says about her Paper Cut Letters:
"Handwritten records are fragments of individual histories. In the penmanship, word choice, and spelling the author is often revealed in spite of him/herself. A letter is physical confirmation of who we were at the moment it was written, or all we have left of a person or a time…My recreating the letters is an extended concentration on peoples' inner lives and the ways they express their thoughts through writing."
Being a huge mail geek I think it's a beautifully executed homage to the written word. I'll own one of her pieces. One day.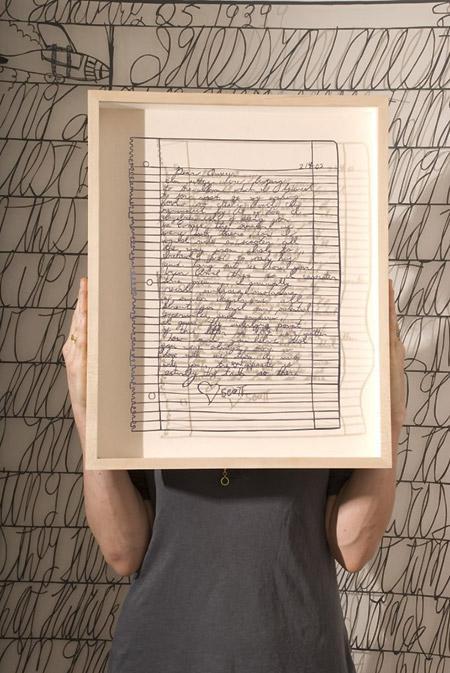 (Image credit: Annie Vought )
Words by Krissy from Pretty Paper Things