Hi girls..
I am sure everyone would be enjoying the monsoons so am I  but it restricts my mobility as it becomes a pain to go outside in the rains. Never mind I was complaining when it did not rain as well.. Hahaha.. Silly me :p Coming to the review I had shared on Facebook that Blue Heaven in association with Mtv did launch a make up line so I was excited to try their goodies and here I am with the review of a lip gloss from their Pop collection which is numbered LC - 06. Read on to know more about this lip gloss in detail...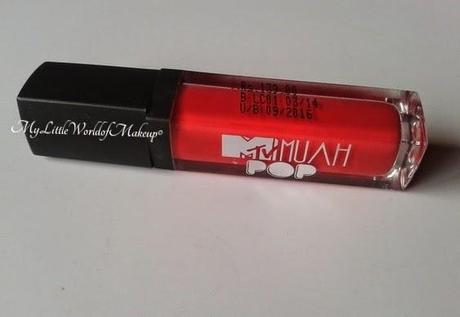 Ingredients: Nothing mentioned.Price: Rs.139/-  for 6 ml.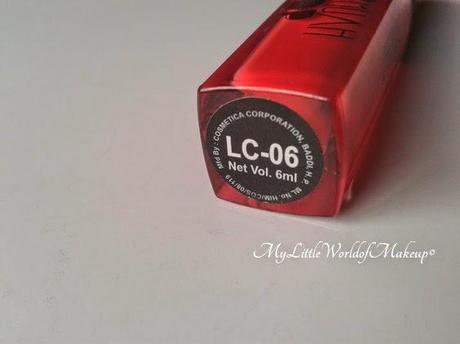 Shelf life
: 2 years.
Availability: Jabong and Flipkart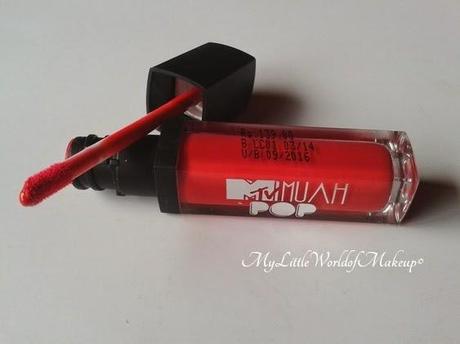 The Mtv Muah Collection comes in 3 cosmetic kits which denote 3 make up kits that you can create using the products you get in that box. They are named as: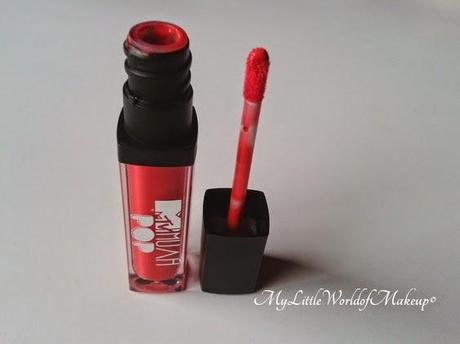 The lip gloss comes in a cardboard box .The  lip gloss packaging is nothing fancy but a clear body through which you can see the actual color of the lip gloss. It has a doe foot applicator which helps in easy application of lip gloss on the lips. It comes from the Pop collection. The lip gloss has not leaked on me at all and is travel friendly completely.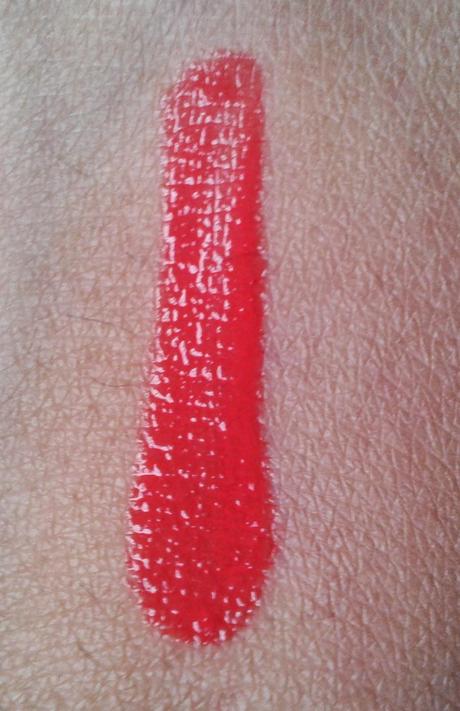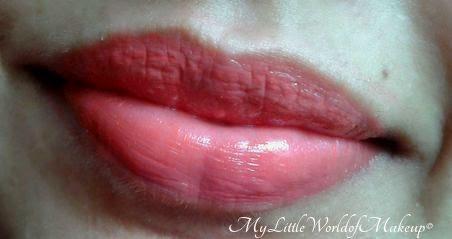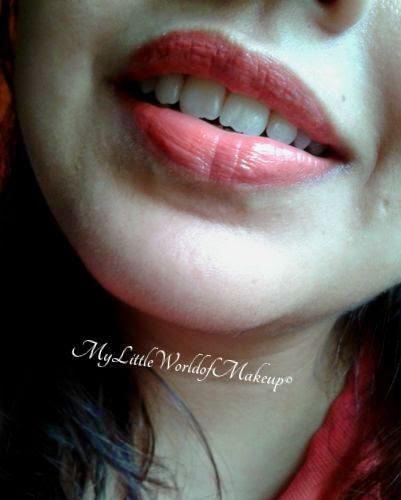 Coming to the shade part it is a coral lip gloss with reddish undertones. The lip gloss smells lovely and there is nothing to complain about. In fact I liked eating it.. Lol.. The lip gloss does not contain any shimmer at all and glides on smoothly on the lips. The texture of this lip gloss reminded me of the Maybelline ones a lot, well this one is much cheaper ;)  I have pigmented lips so I need to swipe it 2 or 3 times to get the desired intensity as I love bright lip glosses. It feels so smooth and comfortable and is not sticky at all which I found is the best part. The short handle and the doe foot applicator makes the lip gloss application very easy and appropriate. Since it is a lip gloss it may move outside the lips a bit but in my case I found it was pretty ok, you could use a lip liner though. Do exfoliate your lips before using a lip gloss. Just like most lip glosses it has average staying power but this one after fading did leave a nice tint on the lips ☺ Overall I love this lip gloss I  must say.The Good:Easily available online.Beautiful and bright shade which will suit most skin tones.Feels smooth on the lips and is moisturizing.
Non sticky and does not contain shimmer.
Smells lovely.
Cute and decent packaging.
Doe foot applicator and short handle give a much precise and controlled application.
The not so Good:
No mention of ingredients.
The color may not show as intense as it in the tube if you do have pigmented lips.
Overall for the price and the quality I am in love with it and I would love to try other shades too. I am not much of a lip gloss person but this one changed my mind. It is moisturizing, non sticky and inexpensive. Hence I recommend everyone to try it especially if you are a coral lip gloss lover.
I hope my review was informative and helpful to all reading. Please leave a comment below I do read them all and leave your blog links for me to check out if you are visiting my blog for the first time.See you all in my next review.. Ciao!!!!