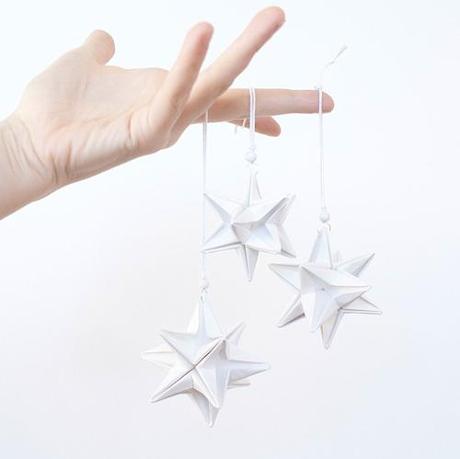 This week's paper finds are created by Signoraluna on Etsy. Signoraluna, aka Flavia, is an italian origami artist who loves to transform paper with folds. She loves the idea that a single sheet of paper, that would probably go unused or be discarded without a second thought, can be transformed into something practical and beautiful.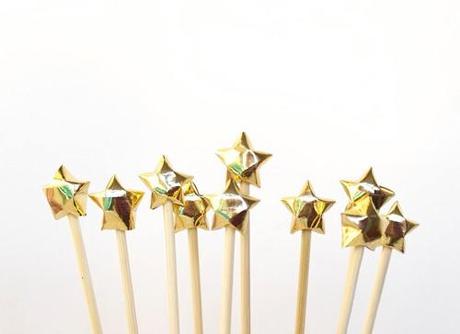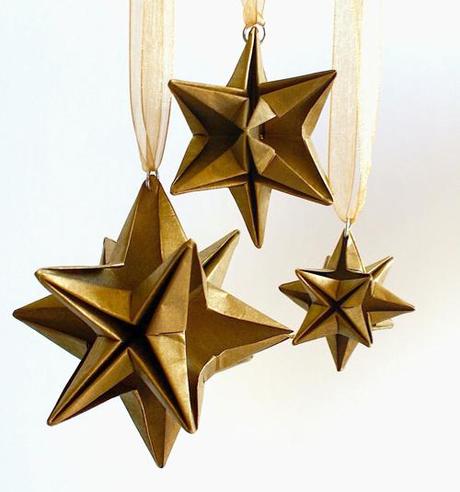 Folding paper is a relaxing art to Flavia and she thinks that through the repetitive motions of folding paper, you can feel calm and relaxed. As you can see in the images, once the origami pieces have been folded and created in full, they have a great potential as decorative items. I think the gold hanging origami stars would look great hanging over a fireplace or dotted about a Christmas tree!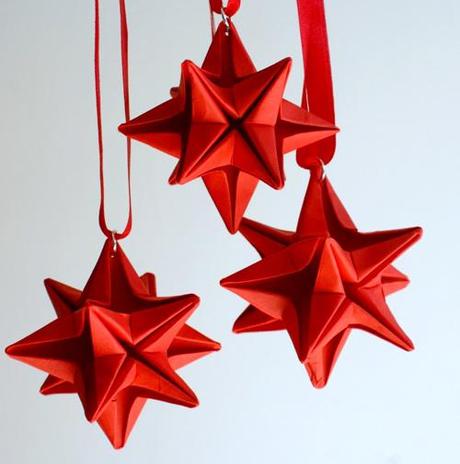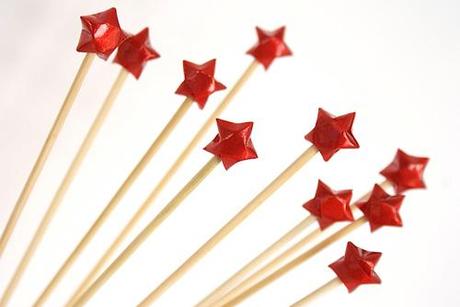 I think the simplistic product photography enhances the ethos and aesthetics of origami – creating serene yet striking images. I think the range of products that Flavia has created with just single sheets of paper is amazing – how cute would those tiny stars look as cake toppers for a festive occasion or a child's birthday! I think turning something so humble and simple as a piece of paper into these decorative pieces is great, but then you also get the added benefit of how practical they are too!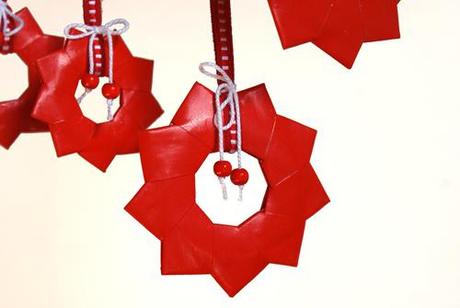 If you would like to buy any of Flavia's pieces, you can shop online here where you will find a range of origami jewellery, origami gift boxes and cards.
Mr Yen (also known as Jonathan Chapman) studied at Leeds College of Art and gained a BA HONS in Graphic Design. After leaving University in 2010 he had the opportunity to work on a few freelance design projects for companies such as Computer Arts Magazine and LYNX. In between freelance projects he creates hand cut papercut artwork that is for sale here. Visit him online at www.shop.mr-yen.com  and mr-yen.blogspot.com.