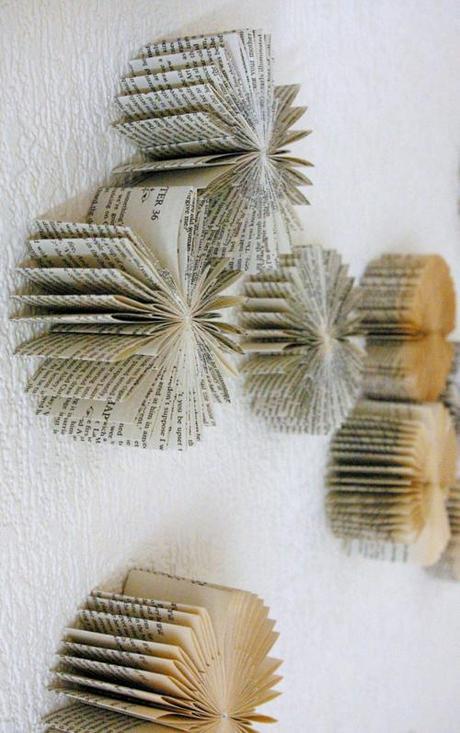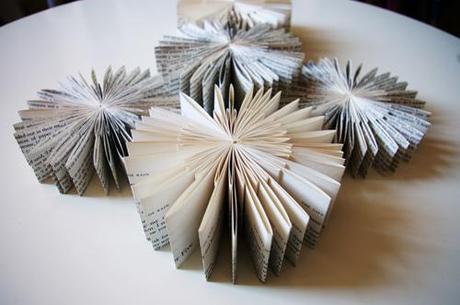 This weeks post features the simple yet striking book sculptures created by Paperfaerie.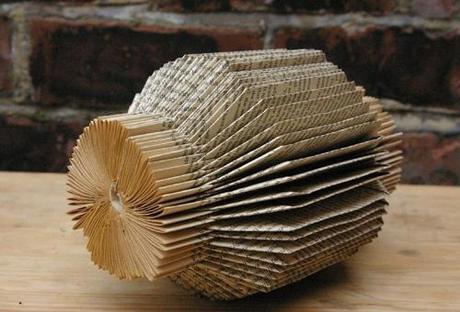 Paperfaerie aka Yvette Hawkins is based in Newcastle, UK and creates bold paper sculptures from old books. Yvette folds and pleats pages to create her striking sculptures, which I think make great statement pieces! I find using old books like this to be very creative and I love the variety of shapes and forms that can be created using specific folds and just a book. How great would a collection of these sculptures look grouped together!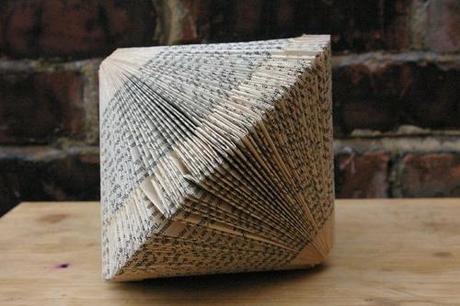 Recycling old books like this is a beautiful way to reduce waste while gaining a special piece of art! I think the layout of the typography on the book pages adds a nice touch to each sculpture too – creating a unique piece every time,
Yvette uses shredded paper offcuts as packaging material and posts all her sculptures using reclaimed packaging too, so every aspect of her work uses paper in some form!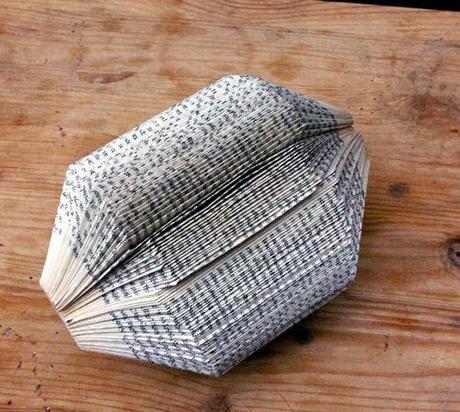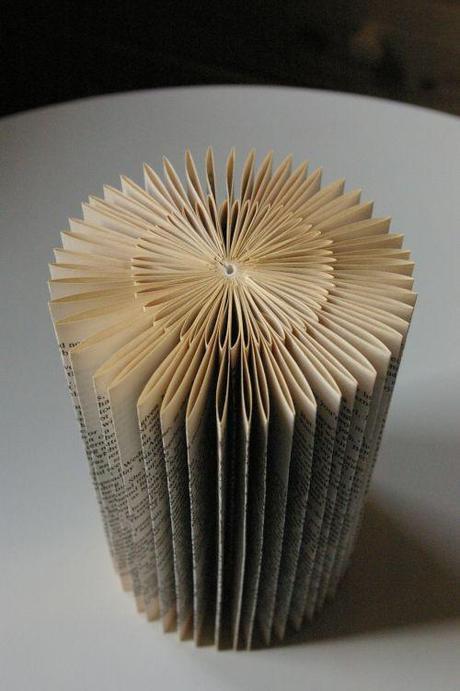 If you would like to see more of the sculptures by Paperfaerie, you can visit her website here, read her blog here or buy your very own book sculpture here on etsy.
Mr Yen (also known as Jonathan Chapman) studied at Leeds College of Art and gained a BA HONS in Graphic Design. After leaving University in 2010 he had the opportunity to work on a few freelance design projects for companies such as Computer Arts Magazine and LYNX. In between freelance projects he creates hand cut papercut artwork that is for sale here. Visit him online at www.shop.mr-yen.com  and mr-yen.blogspot.com.