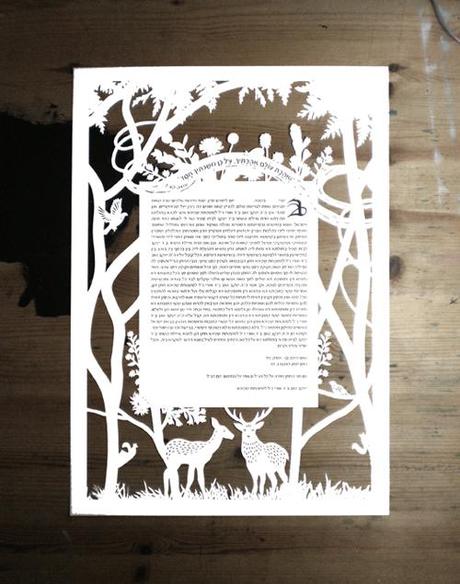 This weeks post features the papercuts of Naomi Shiek. Naomi is a paper artist and freelance illustrator who graduated in 2009 from The Bezalel Academy of Art and Design.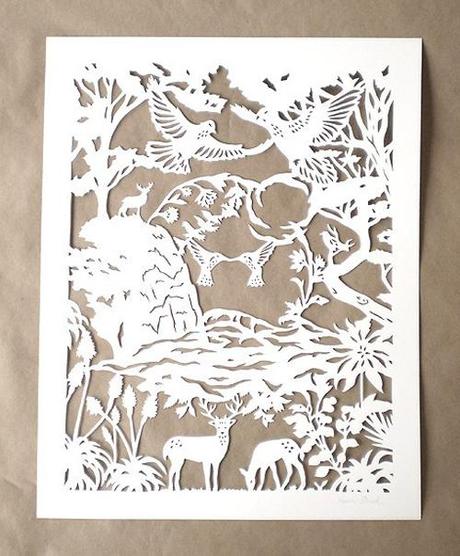 Naomi's work heavily features natural elements and designs that use flora and fauna as inspiration and content. You can often find a variety of animals in her papercuts, from birds and deers to foxes and squirrels – with her signature animal being the stag.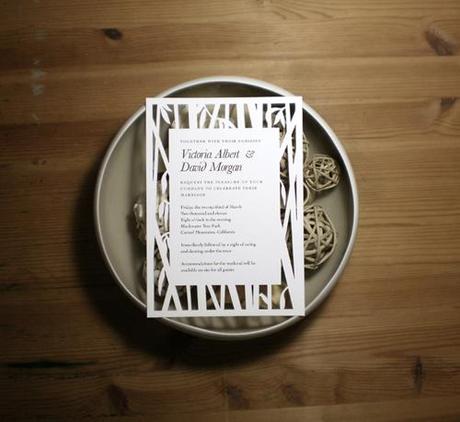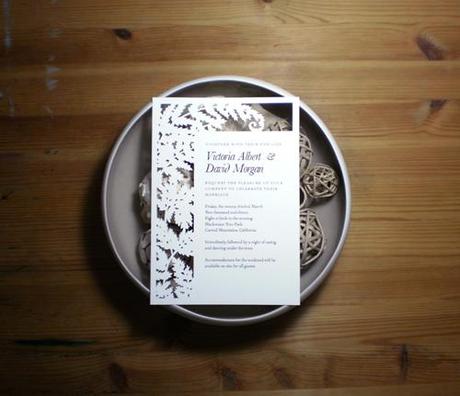 If you have a special occasion coming up, of the marriage variety, why not get yourself a papercut Ketubah. The designs that Naomi creates have very delicate and detailed sections, with space for printed information, so you can have something that is beautiful and intricate while also being practical!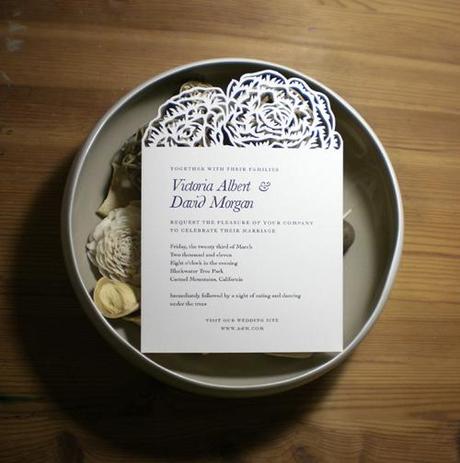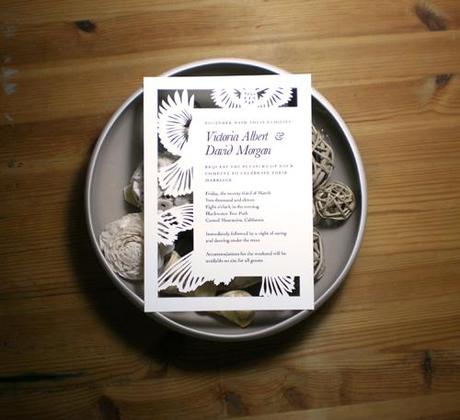 Each papercut ketubot is hand-cut and signed by Naomi, with the papercut layer being on a soft white paper. The layer under the papercut, can be done in a variety of different colour background options and your papercut Ketubah also comes with an archival black ink pen for signing.
I know Naomi's work has been featured on several blogs elsewhere – but it is definitely well deserved, so I thought a mention on the Paper Runway blog would be nice if you haven't already come across her work before. I hope you find her work as inspirational as I do!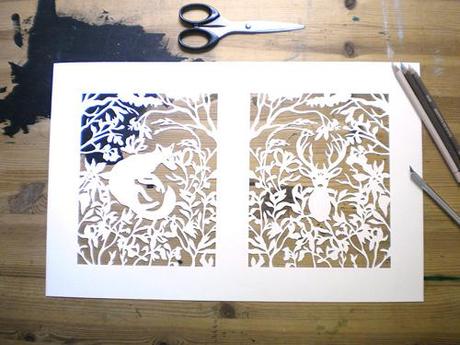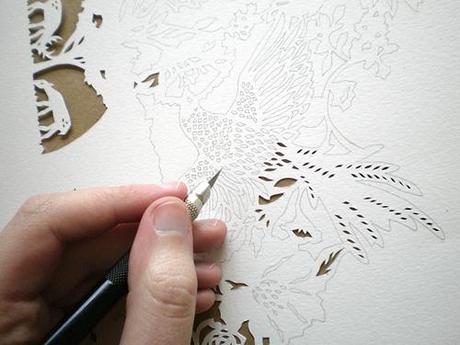 If you would like to see more of Naomi's delicate papercuts, you can buy her papercut pieces here , buy her papercut ketubah here, visit her blog here or click here to read more about Naomi.
Mr Yen (also known as Jonathan Chapman) studied at Leeds College of Art and gained a BA HONS in Graphic Design. After leaving University in 2010 he had the opportunity to work on a few freelance design projects for companies such as Computer Arts Magazine and LYNX. In between freelance projects he creates hand cut papercut artwork that is for sale here. Visit him online at www.shop.mr-yen.com  and mr-yen.blogspot.com.