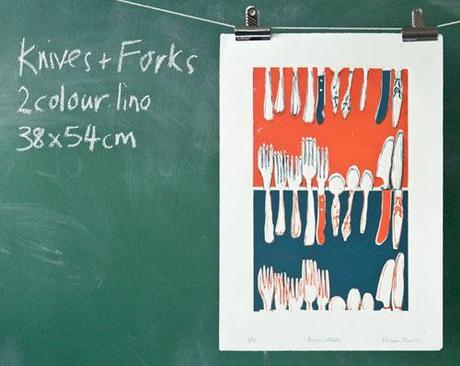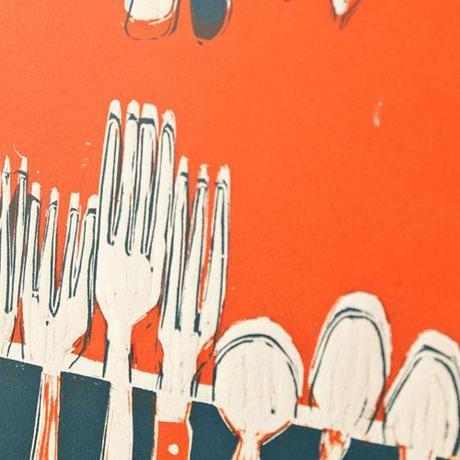 This week's paper finds are created by Miriam Trent of MintPrint. Miriam works as a part time print technician at Leeds College of Art and is a surface pattern designer and printmaker. Miriam also teaches printmaking workshops and loves to get people interested in printmaking!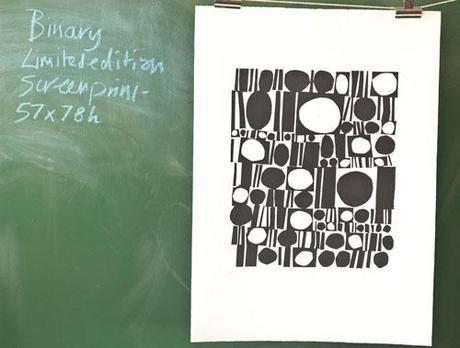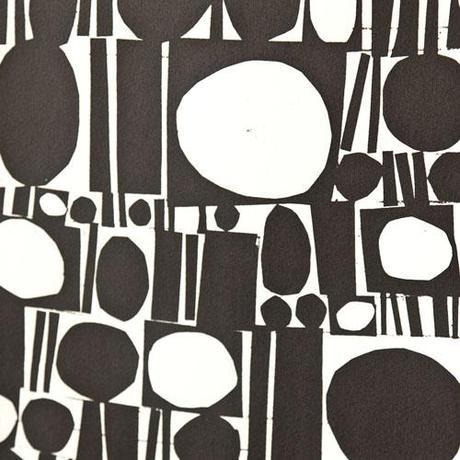 Miriam's prints feature bold graphic patterns and designs that have that special charm and aesthetic showing they have been made by hand. They have a sense of movement and personality which is shown through the striking use of color and layout.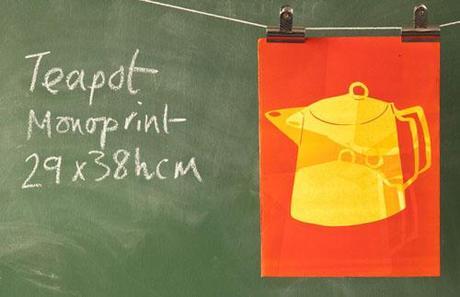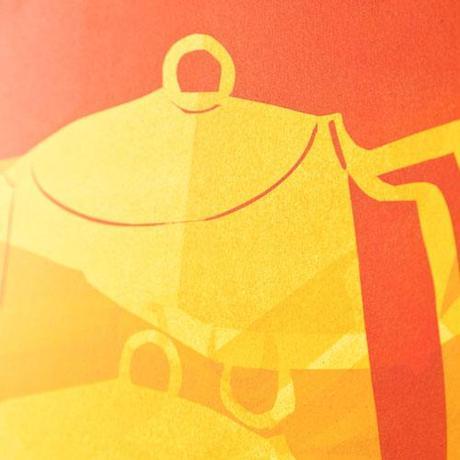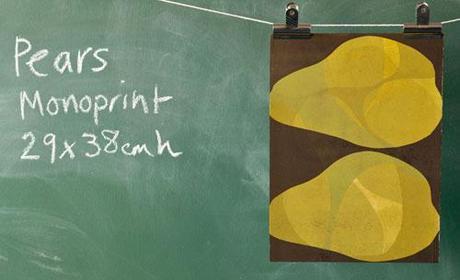 The subjects of Miriam's prints range from practical pieces, such as the knives, forks and teapots, to the abstract and geometric patterns as show above. I think the designs have a great depth to them and it's Miriam's process of layering and printmaking technique which is to thank! As a side note, I love the photographs of the prints against the chalkboard with the hand written description – I think it really enhances the hand made element.
In the video below you can see Miriam explain her process while printing and talking about making things by hand…plus it's always great to see an artist at work and find out a little bit more about them!
If you would like to see more work by MintPrint, you can shop MintPrint here read Miriam's blog here or click here to follow MintPrint on twitter.
Mr Yen (also known as Jonathan Chapman) studied at Leeds College of Art and gained a BA HONS in Graphic Design. After leaving University in 2010 he had the opportunity to work on a few freelance design projects for companies such as Computer Arts Magazine and LYNX. In between freelance projects he creates hand cut papercut artwork that is for sale here. Visit him online at www.shop.mr-yen.com  and mr-yen.blogspot.com.