This weeks post features the screen prints of Mengsel Design. Mengsel Design is Luzelle van deer Westhuzen from South Africa, who is based in London. Luzelle studied jewellery design in Cape Town, but moved over to London shortly after graduating. Mengsel is the Dutch Afrikaans word for mixture. Her work is inspired by geometric patterns and African and Scandinavian designs.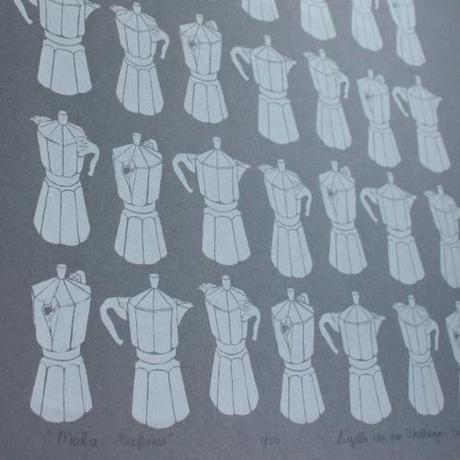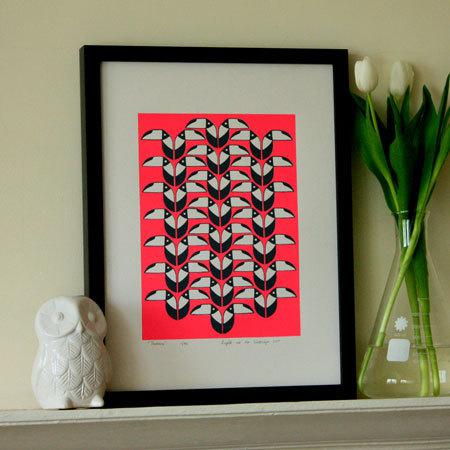 You might recognise Luzelle's work as it was recently featured on page 27 in Paper Runway Entertaining (online), her work is wonderfully bright with great graphic layouts and colourful patterns. The design that was featured was the memorable and striking Mengsel "Moka" design, which is such a simple yet detailed design.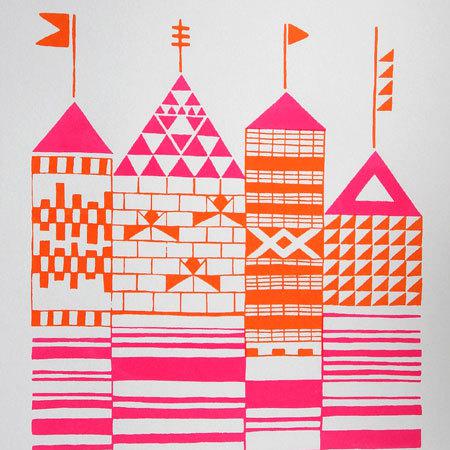 Mengsel has been featured in several magazines and you can see why! Luzelle has some great photographs of her products, with beautiful styling that shows the product at its best. I think her great use of colour and quirky, interesting content evokes a very bold illustration style. If you like her designs, you should have a quick look at the
Mengsel shop
as you might find your favourite design on her range of interior products such as tea towels, pillow cover sets and cushion covers!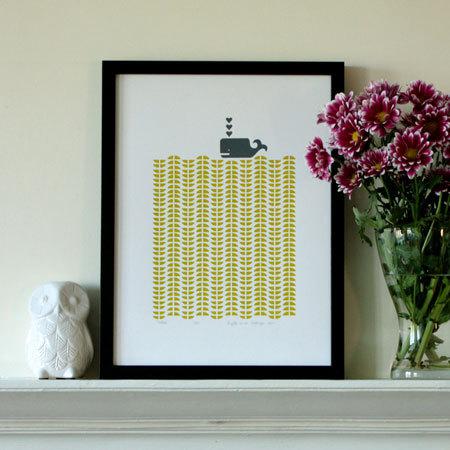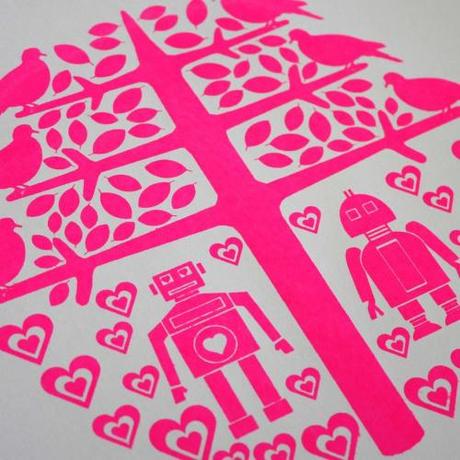 If you would like to see more of Luzelle's beautiful screen prints, you can buy them here, visit the Mengsel blog here or click here to follow Luzelle on twitter.