For this weeks post I would like to introduce you to Kris Trappeniers and his astounding hand cut papercut portraits.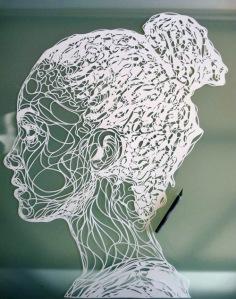 I find it extremely interesting to see work that only uses a scalpel and a single piece of paper to create a fully formed image. The mixture of positive and negative space coupled with the graduation between line weights and blocked areas creates a very lively image and I love how it shows papers versatility.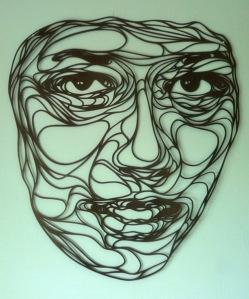 I think these portraits display the amazing potential of paper very cleverly – on the one hand it shows the delicate and fragile aspect of paper, yet with a few precise and well thought out placements of lines, this everyday material becomes a network of connections to create a powerful and striking image.
If you find Kris's papercuts as interesting as I do, why not keep up to date with Kris's work, by visiting him here on flickr, here on Tumblr oh and following him here on twitter.
Mr Yen (also known as Jonathan Chapman) studied at Leeds College of Art and gained a BA HONS in Graphic Design. After leaving University in 2010 he had the opportunity to work on a few freelance design projects for companies such as Computer Arts Magazine and LYNX. In between freelance projects he creates hand cut papercut artwork that is for sale here. Visit him online at www.shop.mr-yen.com  and mr-yen.blogspot.com.