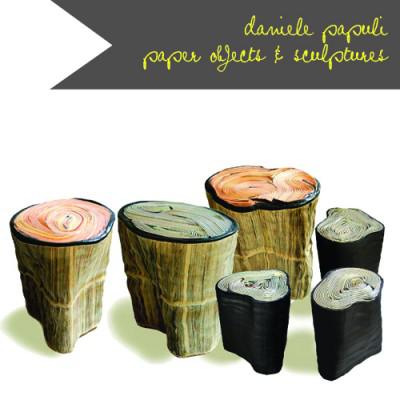 Daniele Papuli creates objects and sculptures from paper with varying techniques…she creates practical, beautiful and fascinating objects, with some being made up from complex layers and folds of paper.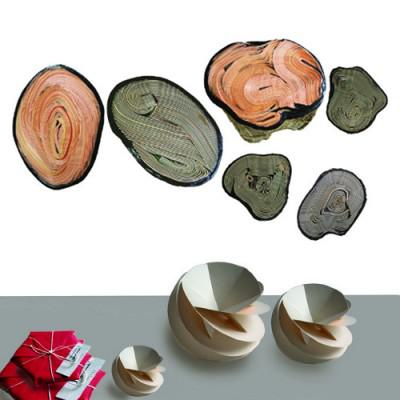 The subtle use of color and tone emphasize the shape and form of her pieces, with some being practical, (such as the pieces in the first image) and others that are just purely beautiful sculptures! Daniele creates lots of objects that could be used in everyday life too, such as the paper "vases" – but she also creates a variety of sculptural pieces that I would to have a small collection of!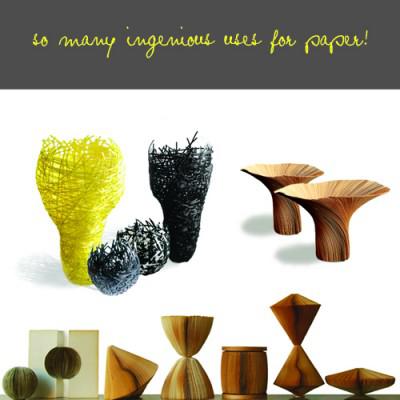 I really admire the way she uses paper to create seemingly ordinary pieces of design with a very ingenious twist! Have you ever tried to make something like this using only paper?
You can find more work by Daniele Papuli here.
 All images copyright of Daniele Papuli.
—
Mr Yen (also known as Jonathan Chapman) studied at Leeds College of Art and gained a BA HONS in Graphic Design. After leaving University in 2010 he had the opportunity to work on a few freelance design projects for companies such as Computer Arts Magazine and LYNX. In between freelance projects he creates hand cut papercut artwork that is for sale here. Visit him online at www.shop.mr-yen.com  and mr-yen.blogspot.com.