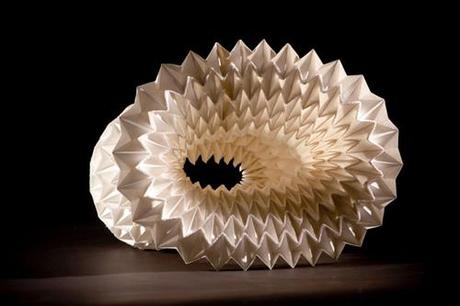 This week's paper finds were created by Bekx Stephens. Bekx is a paper artist, based in Derbyshire, UK, who works with recycled paper to create decorative forms, with movement and interaction being important in the pieces she creates. I recently visited the GNCCF where I found Bekx's work where I had the opportunity to see it first hand, up close and personal!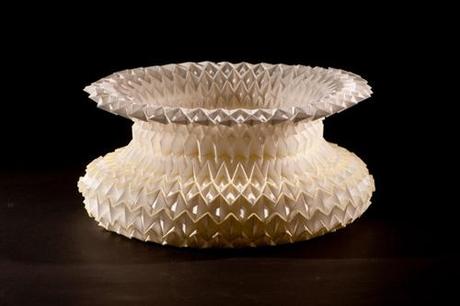 Bekx gets her inspiration from the simplicity of materials and the forms they can take. It's the simple method of folding to create complex results that she finds interesting and she draws inspiration from the Japanese aesthetic of Wabi sabi, which is something I also find inspiration in.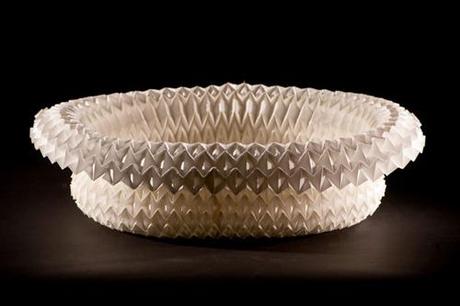 The folds in Bekx's paper pieces may seem simple, but these complex designs create movement which aids them to evolve and develop. The paper pieces also have elements of stitching on them, which enhance the colour, details and repetitiveness of the folds. These elegant pieces are objects in themselves and are inspired by beauty in simple forms.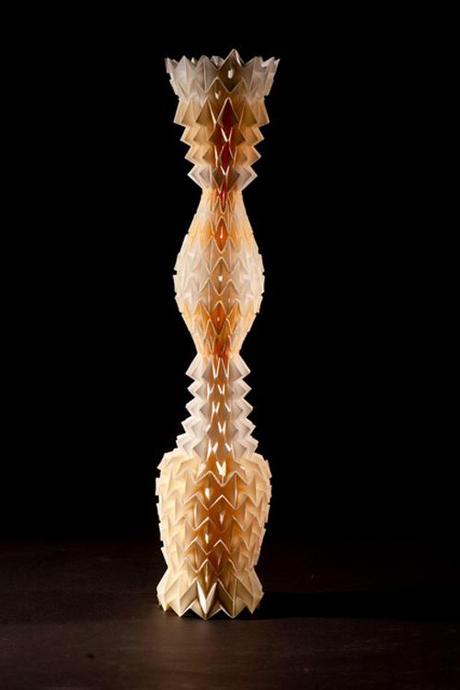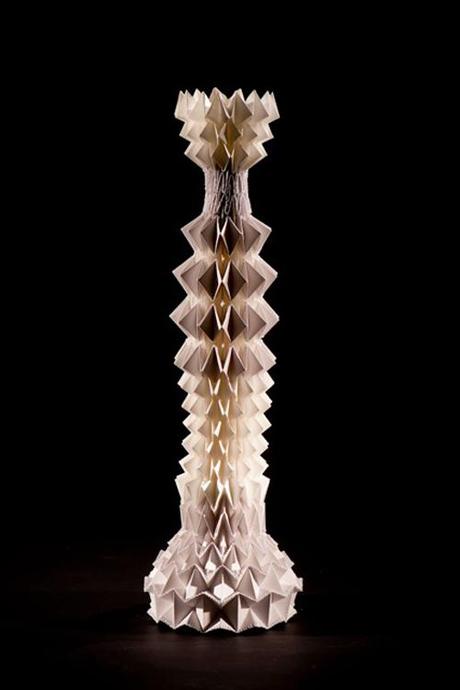 If you would like to see more of Bekx's paper pieces, you can read her blog hereor click here to follow Bekx on twitter.
All images property of Richard J Richards.
Mr Yen (also known as Jonathan Chapman) studied at Leeds College of Art and gained a BA HONS in Graphic Design. After leaving University in 2010 he had the opportunity to work on a few freelance design projects for companies such as Computer Arts Magazine and LYNX. In between freelance projects he creates hand cut papercut artwork that is for sale here. Visit him online atwww.shop.mr-yen.com  and mr-yen.blogspot.com.