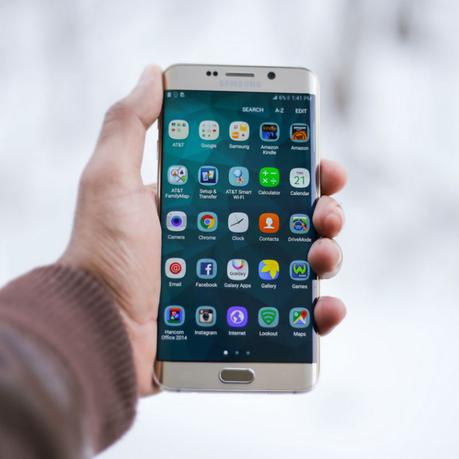 If you're moving out on your own for the first time you have a lot of things to get used to, from budgeting your own money to getting yourself up on time and preparing your own meals to finding your way around your new town. Don't feel overwhelmed, here are some apps and gadgets to help you.
Budget Your Funds
Keeping a balanced budget is essential if you don't want to run out of cash and have all the stress that goes along with it. Don't waste time rummaging around for old receipts get organized with HomeBudget. This is a totally user-friendly app that will become your personal accountant in no time. Keep track of income, expenses, bills, accounts and budget.
Get Yourself Up On Time
This alarm clock app will be the only wake-up call you ever need it turns your Android into a bedside clock with stylish themes, an alarm that sings your favorite tunes, a sleep timer that will help you sleep soundly at night, and it will also give you a daily weather report.
Ship Your Belongings
Whether you're leaving your parent's house to go to college in the next town, studying overseas or traveling the world, if you need some of your belongings shipped ahead of you, Parcel Monkey is a great service to use and it's affordable. This service will compare the best couriers and find you the cheapest deal to ship your stuff safely and efficiently.
Get Meal Ideas
If you're not used to cooking your own meals, it can be a little overwhelming. Don't succumb to living off frozen TV dinners, download MealPlan Meal and Grocery Planner. This is a great app even for first-time cooks. It will help you search for recipes using keywords like "chicken" or "burger,"  figure out a weekly meal plan, arrange grocery lists and follow easy-to-use recipes.
Find Things to Do
If you're busy settling into a new area and you're trying to meet people and make new friends you're going to need to know where the cool places to hang out are. Around Me takes all the hard work out of finding things to do nearby. Whether you're looking for a restaurant on the street where you're standing or a music venue downtown, this app will use your phone's GPS to find places nearby.
Meet Like-minded People
Whether you want to train for a marathon, learn how to make pasta, hike a mountain or learn a new language, Meet Up is a great app for finding people like you. You can find people who share your interests for charity projects, social activities, and even romantic meet-ups. This app is designed for anyone who has just moved to a new city and wants to become part of a new community.
Have a great time settling into your new place, enjoy your independence and make the most of these gadgets and apps.
**