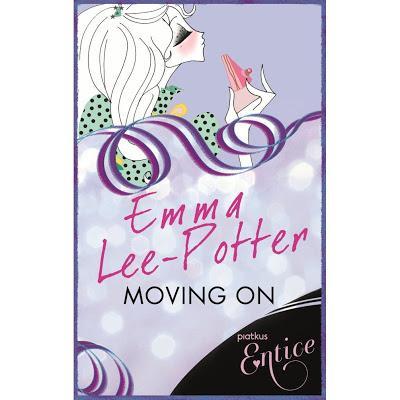 Moving On, my second novel, is published as an ebook today – and I'm over the moon. It's the novel I'm most proud of so I'm hoping that new readers will enjoy it.
When the book was first published it had a lurid pink cover with daisies scattered across it but now publishers Piatkus Entice have given it a gorgeous mauve one (I must say I rather covet the heroine's green and black spotty shirt) and it looks far more stylish.
Like my first novel, Moving On is set in the world of newspapers. But this time round the main characters are two sisters, Kate and Laura Hollingberry. Their father, HH, is a mega-successful newspaper tycoon, but they know next to nothing about their mother, Clare, who walked out in mysterious circumstances when they were little.
The two girls are close but they're poles apart in character. Laura is happy to get an undemanding job until she finds Mr Right, while Kate is fiercely ambitious and wants more out of life. Determined not to rely on her father's money or influence, Kate takes a job on the Bowland Bugle, a struggling weekly newspaper in the wilds of Lancashire. It's her first job and her first bid for independence. Anything can happen – and it certainly does.
Kate arrives in the north of England as a naive, inexperienced reporter (hmmm, shades of autobiography there), but is forced to grow up fast. Especially when she's faced with a distraught couple whose teenage daughter has gone missing, a boss who seems hell-bent on tripping her up at every opportunity and a love affair that doesn't go according to plan. Meanwhile, back in London, Laura is facing her own heartbreak and the future of the family business is looking uncertain...
Moving On
by Emma Lee-Potter (Piatkus, £3.99)