I read The Perks of Being a Wallflower three times in one week when I first got it.
I fell in love with the book within the first few pages, and fell even more in love every time I picked up the book.
When I heard they were making a movie, I was ecstatic. When the casting was announced, I fell off my chair.
Logan Lerman has to be my favorite male actor. I've watched almost every movie with him in it after watching him in Percy Jackson. I was so obsessed with him that I created a tumblr account with two friends where we reposted pictures about him.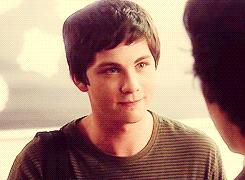 His acting in this movie was superb. He plays quiet and quirky characters very well. So CLEARLY he played Charlie perfectly. It was simply flawless.
Emma Watson and Ezra Miller were FANTASTIC. Their chemistry together was amazing and Emma and Logan's chemistry was just as great. I'm used to seeing Emma as the nerdy girl, but this just shows how versatile she really is. I can't wait to watch more movies with her!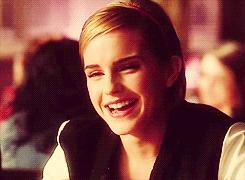 This movie really stuck to the book, which is awesome. I love a movie that doesn't ruin the book but rather enhances it. It makes me appreciate the book even more. Not many movies have the capability to do that. I think this was partly because Stephen Chbosky produced and directed the movie. He knew what he wanted to be expressed by the movie. It was perfection.
And the quotes. Oh, the wonderfully written quotes by Stephen Chbosky were put in this novel. There weren't as many as the book, obviously, but they took a lot of the main ones which showed the characters and their thoughts.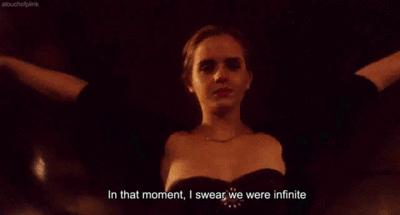 The one thing, is if you haven't read the book, the ending may be kind of confusing with the whole Aunt Helen thing. But regardless, you will cry at the end if you have any feeling. I was bawling, just a little bit. Wait, that doesn't make any sense.  Let's just say there was an abundance of tears.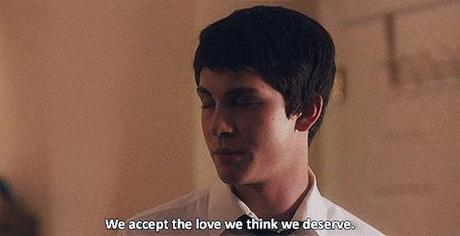 Overall, this movie was amazing. It's upsetting that it took this long for me to watch it, because my theater didn't have it, my library didn't have the DVD, and I couldn't find it in stores. My friend happened to find it and gave it to me as a late Christmas present. I'm so thankful to have this in my possession so I can watch it ALL THE TIMEEEEE. 
If you haven't watched this yet, you need to. Enough said.